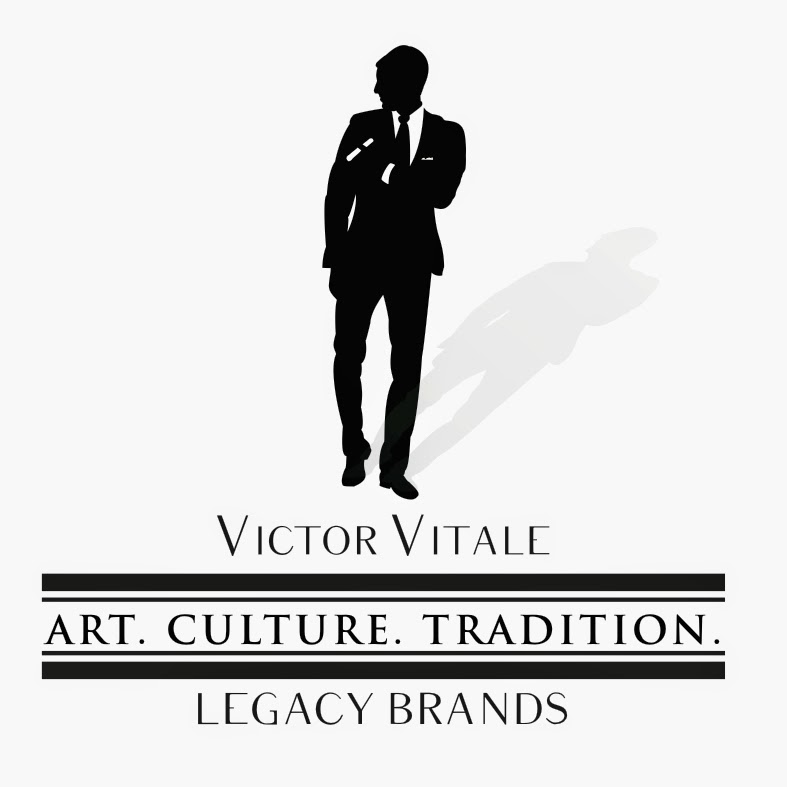 In a time of uncertainty in the cigar industry, Legacy Brands founder and owner Victor Vitale has one key message he wants his customers and fans to know: "Legacy Brands is 100% absolutely in this for the long run."
Following the announcement of the U.S. Food and Drug Administration (FDA) Regulations on the premium cigar industry, Victor Vitale made a decision to not exhibit at the 2016 IPCPR Trade Show. When a company chooses not to exhibit at the IPCPR Trade Show, it can sometimes be a sign of trouble for that company. This year, that sign was amplified for the boutique companies that chose to stay home. For Vitale and Legacy Brands, this was not the case. Instead, Vitale carefully designed a strategy and roadmap ahead to keep Legacy Brands moving forward. I recently caught up with Vitale who shared information on the road ahead.
Vitale – Two Decades of Industry Experience
Vitale is a veteran of the cigar industry for over two decades. I've talked to him many times and one point is clear – Victor Vitale lives for tobacco. He also is not going to let the FDA stop him from living out his ambition. "I've been in the cigar business since 1995. I entered as a very young man with the ambition of remaining in the premium cigar business for my entire life. I'm not going to let anything get in the way of that, " commented Vitale. "I had all intentions of going to this IPCPR, but was very cautious with committing to it because of the FDA Regulations. After further review, I made a decision for my company instead of spending that money on the trade show this year to spend it on what we need to do to prepare to file appropriately and get the FDA approval to continue doing business for the long run."
Since he got into the business in 1995, Vitale has been involved in all aspects of the cigar business – production, distribution, and sales. He's been involved with brands such as Hammer & Sickle, ORTSAC 1962, and Ashford Bentley. and had a global distribution company called The Cigar Agency.  Back in 2012, Vitale sold that company to focus on his true passion – cigar production. He formed Legacy Brands with the intent of working with the best raw materials and producing great cigars. Legacy Brands has a small batch, limited production focus and uses an appointed merchants program to carry its product. This model is exactly the way Vitale wanted to do it.
Legacy Brands consists of two main brands: Tortuga and Ora Vivo. With Ora Vivo it is a partnership that Vitale formed with acclaimed actor Armand Assante. Assante isn't just a celebrity who has put his name on the product. He's been actively involved in the process of blend selection as well as promoting the brand to both consumers and retailers.
Preparing for Business in the New World of Regulations
Vitale's strategy is to work within the FDA regulations. Over the past five months, Vitale has spent many hours trying to understand the regulations. While Vitale feels confident that he can successfully successfully file for substantial equivalence for his products, his gut tells him this is not going to be an easy process. Since launching, Vitale has worked to not pass his increased costs to his appointed merchants. Even with the added costs of regulations, he is hopeful that he can continue to absorb the costs.
It's no secret that over the past few years, the cigar industry has become a "what's new" model. Vitale has resisted the pressures of launching new products. In fact at the 2015 IPCPR Trade Show, Vitale chose not to launch any new product and focused the trade show on the Tortuga 215 Reserva Connecticut, a line he had introduced into the marketplace several years ago. Even in the face of regulation, Vitale has resisted rushing new products to market. Vitale told me that we shouldn't expect any new secret product (i.e. what we have termed "stealth product") showing up on retailer shelves. "We have enough," commented Vitale as he referred to the 13 facings across the four styles of Tortuga and 12 facings in Ora Vivo across three styles.
Vitale said he is seeing a major slow down in the business, not only because of the FDA but the over-saturation of brands dumping inventory because they don't plan on staying in the marketplace for very long. This marketplace dumping is something Vitale feels is not good for the industry. "We kind of have a flood going on in the marketplace that is slowing down business for the long term players or at least doing putting a hiccup in the business for the long term players; it's because of the price of the inventory dump going on in the marketplace. Respectfully to that, everyone has to eat and survive and make sure that they are going to live another day. We (Legacy Brands) chose to go very conservatively  at the marketplace over the past year and this coming year so we can also survive the long term," said Vitale. "It's really sad. It's a run for profit."
Vitale was also firm that he wasn't going to play the (what we refer to as the) stealth product game seen by many cigar companies. "There is really no need to come out with something new just to create an artificial spike in our numbers just to dump in the marketplace and have another piece on the chess board. We (Legacy Brands) are very confident with what we have has long term sustainability for its core competence alone as a cigar and as brand let alone needing to put another horse in the race. We don't need it, " commented Vitale.
While the marketplace dump is going on, Vitale believes his philosophy emphasizing quality and consistency will give him an edge. As he pointed out, "The cigar enthusiast wants quality and they want consistency. They want to have an emotional connection to a brand or brands that they use to get what they want out of their premium cigar experience. I describe it as 45 minutes to an hour of pure bliss. It's like going on vacation. If that product doesn't deliver what they are looking for, they just are not going to be loyal to your brand."
State of the Brands
For both Tortuga and Ora Vivo, Vitale has gone to a quarterly production schedule. He plans on keeping to that for at least the next twelve months and then will re-evaluate as he gets further into the regulatory process.
For Ora Vivo, the brand is experiencing growth overseas. He had success with the Ora Vivo European Edition that was launched back late 2013. As we mentioned, Armand Assante has played an integral role in  promoting the brand. In particular, with his travels he makes for his film career, Assante has been positioning the brands internationally – especially in Europe. Vitale mentioned that Assante will be in Kenya where he is positioning Ora Vivo with a chain of hotels and duty free shops.
The Future
Vitale told me that while he didn't go to this year's trade show, he is open to going back to the trade show again. He certainly plans on attending again, but whether or not he exhibits next year is still a question. While Vitale has a plan going forward, there are many companies that do not. The regulations stand to impact the survival of many companies, and that could affect the trade show. "What's the reason to have a trade show if only 100 brands survive," said Vitale. "If the IPCPR cannot bring attendance, there is no need like someone like me who is a limited production company to go to the trade show."
As my conversation with Vitale wrapped up, it was clear Vitale was very satisfied on how he has done things, and is is confident of his approach going forward. "We are very proud of what we have accomplished throughout the years, we are very proud of the quality of client base that we have, and I am very proud of the consistency and quality of products that we've been producing and we are here to stay."