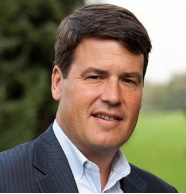 Dan Carr, best known for his tenure at General Cigar Company as its President is returning to the tobacco industry. Today, ITG Brands, a subsidiary of Imperial Tobacco Group named Carr its new President.
ITG Brands LLC is a U.S. subsidiary that technically is the third largest tobacco company in the U.S. It focuses on cigarette, electronic cigarette, and machine made cigars. From a cigar standpoint, it produces machine made products such as Dutch Masters, Backwoods, and Phillies. It offers cigarette brands include Winston, Kool, Salem, Maverick, and USA Gold as well as blu eCigs electronic cigarettes. Parent company Imperial  Tobacco Group also owns Tabacalera USA, the U.S.  premium cigar division of Imperial which includes Altadis USA.
Carr will have responsibilities for ITG Brand's sales, marketing, and operations functions. In his new role, he will report to ITG Brand Chief Executive Officer David Taylor.
Carr original comes from the consumer packaged goods industry where he began his career with Scott Paper, which eventually would merge with Kimberly-Clark Corporation. In 1996, he joined General Cigar and became Vice President of Sales. He moved over to Swedish Match in 1999 and by 2004 was the Senior Vice President of Sales and Marketing. In 2005, Swedish Match acquired General Cigar where Carr would eventually serve again as Senior Vice President of Sales of Marketing. In 2010, he was named President of General Cigar.
In addition, Carr has also served on various boards including 15 years with the Cigar Association of America where he was a two-term chairman. He also has ten years as a board member for the Tobacco Merchants Association.
"Dan has aligned teams of varying sizes and has done so multiple times in the tobacco industry," commented Taylor in a press release. "He understands distribution channels, regulatory challenges and the different levers that can be pulled to drive growth. He recognizes what it takes to drive a U.S. business in collaboration with a global strategy."
Carr's appointment becomes official November 7th – almost a year since his departure from General Cigar.
Photo Credit: Imperial Tobacco Group