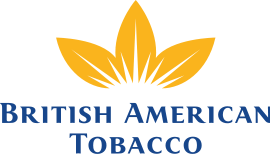 This week word surfaced Reynolds American has rejected British American Tobacco's bid to acquire them. Numerous sources have cited that Reynolds American felt the 47 billion dollar offer to acquire them was too low.
Back in October, British American Tobacco's bid to acquire Reynolds American was made public. Making this public was required under U.S. Securities laws. British American Tobacco currently owns a 42.2% minority state in Reynolds America. Under the proposed bid, British American Tobacco would acquire the remaining 57.8% of Reynolds American. The merger would have created the world's largest tobacco company.
There have been some reports of the two tobacco giants still being in negotiations.
British American Tobacco owns the Dunhill brand, a premium cigar line distributed in the U.S. by Scandinavian Tobacco Group. The company also owns cigarette brands Kent, Lucky Strike, and Pall Mall.
Based in Winston Salem, North Carolina;  Reynolds American does play in the premium hand-made space, it does own Santa Fe Natural Tobacco Company, a brand known for Spirit Cigarettes, "roll your own products", and some machine-made cigars. Former U.S. Speaker of the House of Representatives John Boehner had recently joining Reynolds American on the board of directors.