"There are a lot of Connecticut Shade Cigars that claim to be stronger and fuller than your average mild to medium Connecticut Shade. At the same time, I've found that few actually deliver on this claim. The Aganorsa Leaf TABSA Connecticut Toro is one of a select few Connecticut Shade cigars that deliver this bolder smoke. On top of this, the Aganorsa Leaf TABSA Connecticut Toro delivers plenty of flavor and a nice amount of complexity."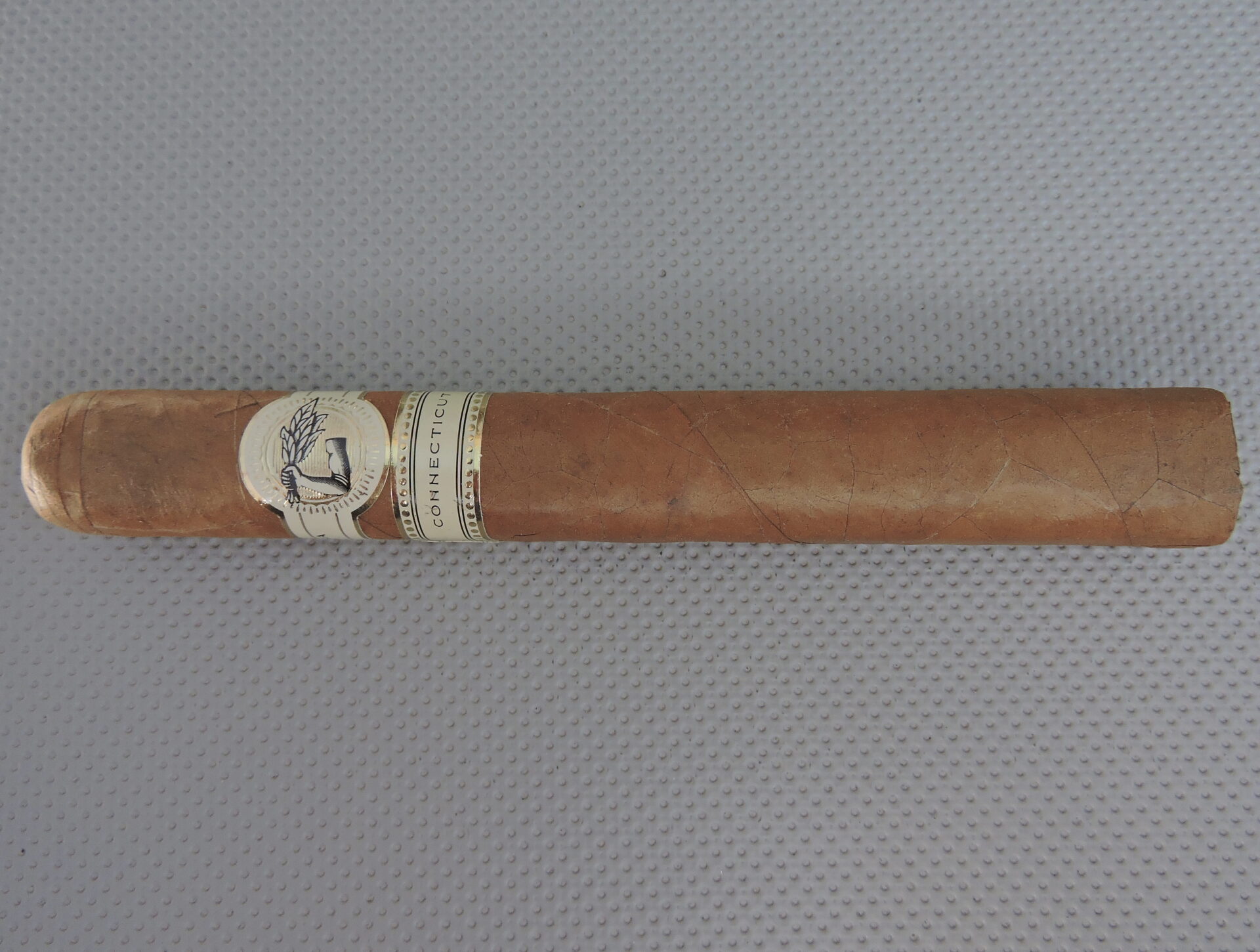 Wrapper: Ecuadorian Connecticut Shade
Binder: Aganorsa (Nicaragua)
Filler: Aganorsa (Nicaragua)
Country of Origin: Nicaragua (Tabacos Valle de Jalapa S.A. – TABSA).
Toro: 6 x 52 (Box Pressed)
Price: ~$7.00
Review: Aganorsa Leaf TABSA Connecticut Toro by Casa Fernandez
Brand Appearances on Countdown: 4 (2013, 2014, 2015, 2016)
Coming in at #13 is the Aganorsa Leaf TABSA Connecticut Toro by Casa Fernandez. For many years Casa Fernandez has used its renowned Aganorsa farm tobacco to develop some of the best cigar blends in the market. As a company, Casa Fernandez has been known for its Nicaraguan Corojo, Nicaraguan Criollo, and San Andres Maduro blends. This year, the company has expanded its horizons and has developed an Ecuadorian Connecticut wrapped blend with the Aganorsa Leaf TABSA Connecticut.
This is a cigar named for the company's Aganorsa farms as well as its factory in Esteli, Nicaragua, TABSA (short for Tabacos Valle de Jalapa S.A.). In addition to releasing a Connecticut Shade wrapped blend under this name, the company has also released a Nicaraguan puro under this line.
In addition to the Ecuadorian-grown Connecticut Shade wrapper, the blend utilizes Agarnosa tobacco for the binder and filler. The 6 x 52 Toro is one of three box-pressed sizes offered in the line – a format not commonly seen with Ecuadorian Connecticut Shade wrapper blends.
For Casa Fernandez, the Aganorsa Leaf TABSA Connecticut marks the fourth consecutive year the company has landed a spot on the Cigar Coop Cigar of the Year Countdown. The Aganorsa Leaf TABSA Toro becomes the second Ecuadorian Connecticut Shade wrapped cigar to make this year's Countdown. It also is the first box-pressed Connecticut Shade cigar to ever land on the Countdown.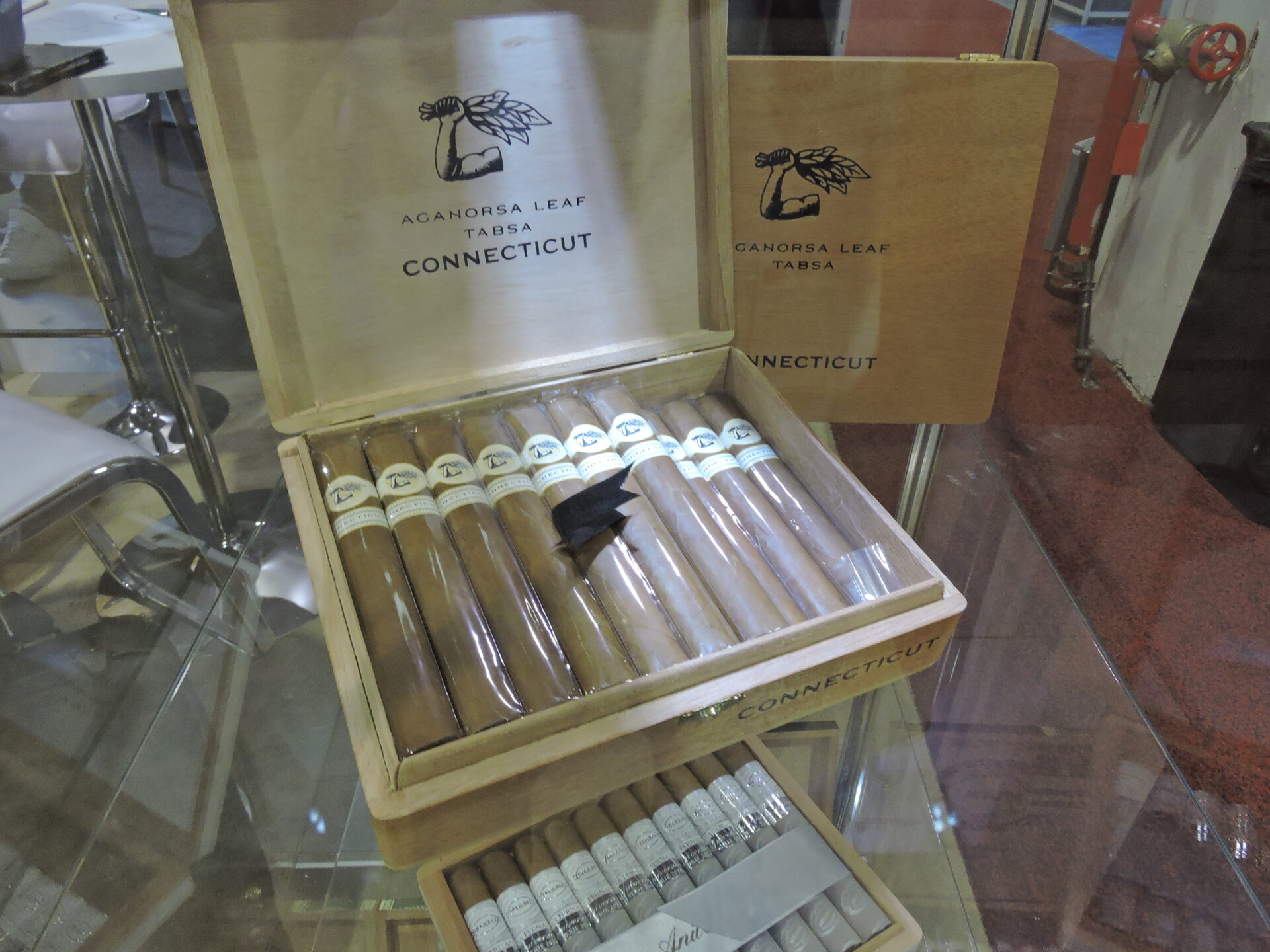 The tasting notes of the Aganorsa Leaf TABSA Connecticut Toro include cedar, fruit sweetness, cream, and black pepper. Toward the alter part of the cigar I even picked up a slight caramel note. There are plenty of change-ups and transitions during this smoking experience. These flavors are quite robust for a Connecticut Shade cigar – namely they start out medium to full-bodied before progressing all the way to full-bodied in the second half. In addition, this cigar is not short on strength – starting out in the medium range before advancing to medium to full in the second half.
There are many Connecticut Shade cigars claim to deliver stronger and fuller cigar than the average Connecticut Shade. The Aganorsa Leaf TABSA Connecticut Toro follows through on that promise. In addition, it's a really good cigar – and easily earns a place on the Box Worthy Thirty.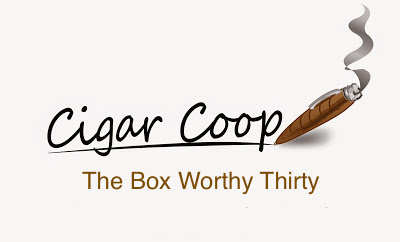 For details of the 2016 Cigar of the Year Countdown, see our 2016 criteria.
Photo Credits: Cigar Coop