Agile Cigar Reviews replace what we termed "Assessment Updates". The concept is the same, but the name is different. Agile Cigar Reviews use a lightweight, shorter format. These will never take the place of our comprehensive reviews. They are only used on blends we have previously assessed. This might be a blend we are re-scoring or providing a score for a first time. It might be a blend we are looking at in a different size. Today we look at the Tortuga 215 Reserva Cedro No. 10 by Legacy Brands. This is a cigar we have previously assessed in the Cedro No. 5 size back in December, 2013.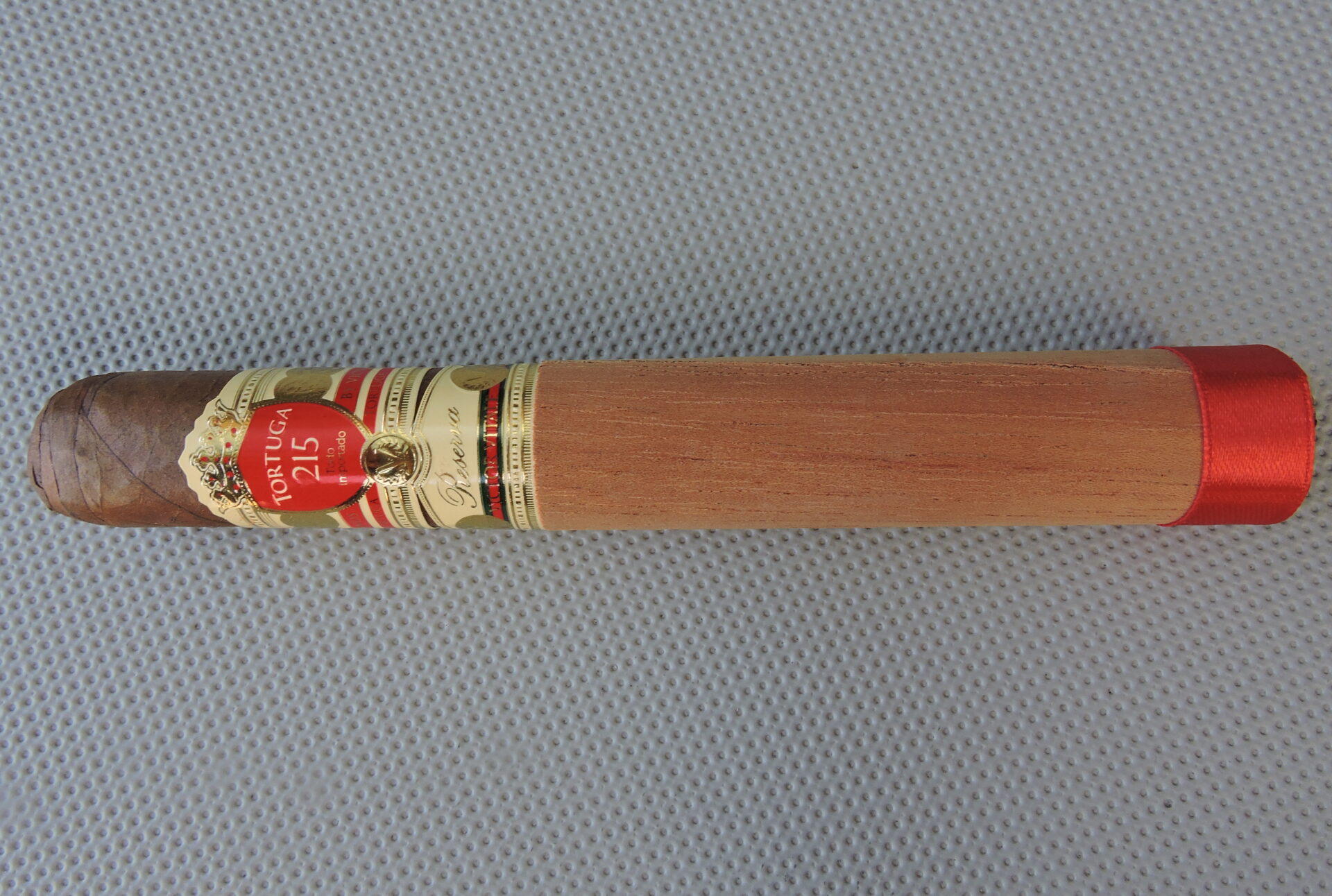 Wrapper: Nicaraguan
Binder: Nicaraguan
Filler: Nicaraguan
Country of Origin: Honduras (Tabacalera Aguilar)
Cedro No. 10: 6 1/2 x 58
When Victor Vitale launched Legacy Brands in 2013, he made a decision to focus on limited small batch production. One of the first lines he would release under Legacy Brands was a line of four box-pressed Nicaraguan puros known as the Tortuga 215 Reserva. A few months after rolling out the box-pressed cigars, Vitale would slowly roll out three parejo versions of the blend that would contain a cedar sleeve. Today we take a look at the third of the three parejo releases – a 6 1/2 x 58 vitola known as Cedro No. 10.
In terms of the Tortuga 215 Reserva cigar name, the name Tortuga is Spanish for "turtle". Vitale felt the name was very appropriate for the brand in terms of the focus on quality and not rushing a product to market. As for the 215 in the name, this is a tie to Vitale's roots in the city of Philadelphia.  215 represents the area code for the city. In addition to the seven sizes of the Nicaraguan puro, Vitale has also launched two additional blends under Tortuga 215 Reserva: El Coyote Negro (a Brazilian Mata Fina wrapped blend) and Connecticut (an Ecuadorian Connecticut Shade wrapped blend).
The Tortuga 215 Reserva Cedro No. 10 is going to deliver notes of natural tobacco sweetness, cedar sweet-spice, wood, and black pepper. In addition, there was a nice layer of cedar on the retro-hale. The first half of the Cedro No. 10 is going to emphasize the natural tobacco sweetness. The second half will have more of the emphasis on the cedar and wood notes. The smoke is going to deliver a medium strength, medium-bodied smoking experience.
Overall I found the Cedro No. 10 to be a very nice addition to the Tortuga 215 Reserva line. It's a cigar that performs quite well in the larger parejo format. It's a cigar I could recommend to either a novice or experienced cigar enthusiast. As for myself, it's easily worthy of a box split.
Summary
Key Flavors: Natural Tobacco, Cedar, Wood, Pepper
Burn: Excellent
Draw: Excellent
Complexity: Medium+
Strength: Medium
Body: Medium
Finish: Excellent
Rating
Assessment: 3.5-Box Split
Score: 90
References
Original Assessment: Tortuga 215 Reserva Cedro No. 5
News: Tortuga 215 Reserva Cedro No. 10
Price: ~$9.00
Source: Cigars Provided by Manufacturer (Prior to August 8, 2016)
Stogie Geeks Podcast: Tortuga 215 Reserva Cedro Belicoso by Legacy Brands
Stogie Feed: Episode 173
Brand Reference: Legacy Brands