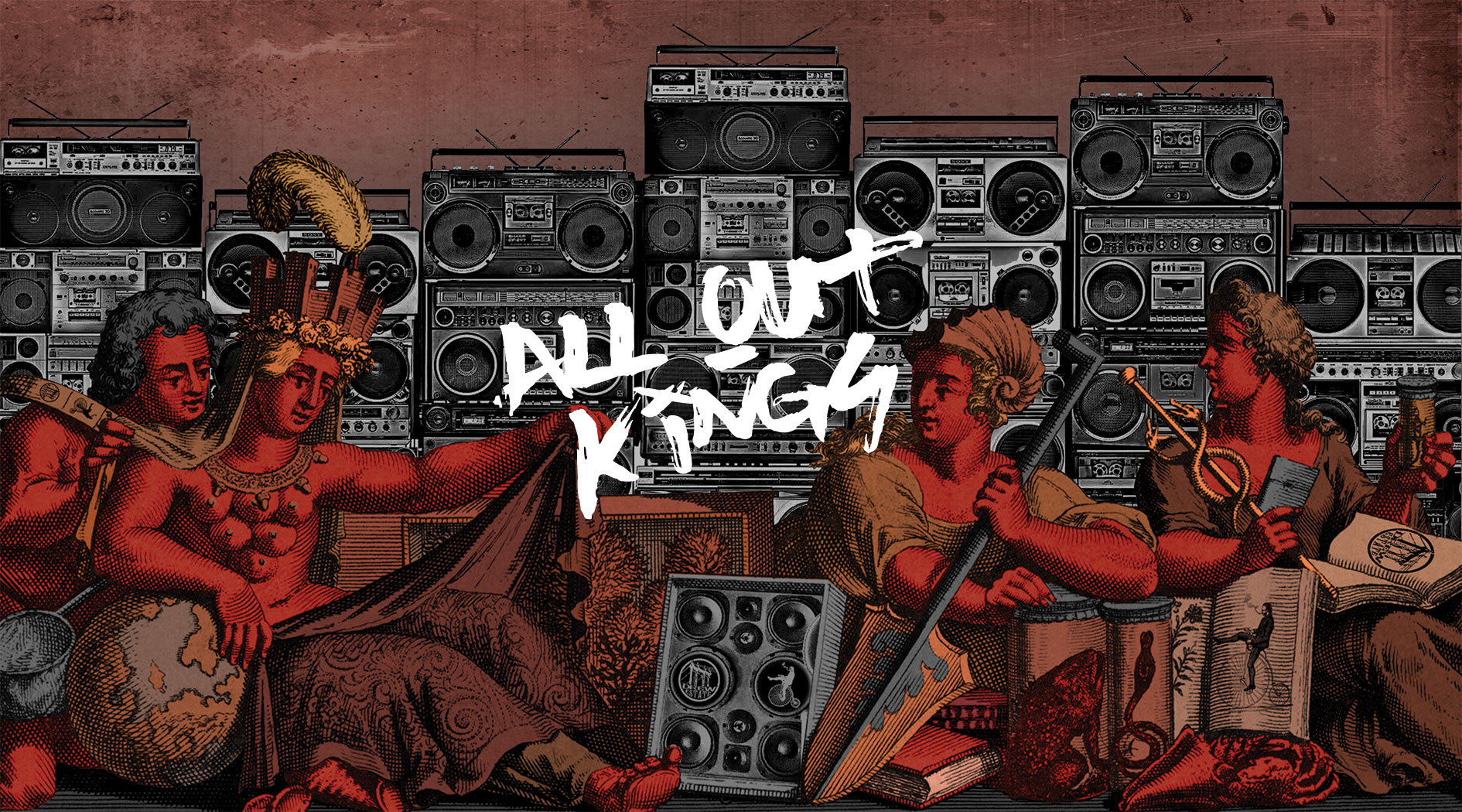 Caldwell Cigar Company and Drew Estate have announced that All Out kings is targeted for a March 2017 general release. The project which was announced earlier this year was formally launched at the 2016 IPCPR Convention and Trade Show in Las Vegas with a planned November, 2016 release for general availability.
All Out Kings is a collaborative project between Caldwell Cigar Company and Drew Estate. The blend is a joint effort between Willy Herrera or Drew Estate and Caldwell Cigar Company owner Robert Caldwell. Production is taking place at La Gran Fabrica Drew Estate (it was originally planned at Joya de Nicaragua) factory and distribution is being handled by Caldwell Cigar Company.
Just prior to the 2016 IPCPR Trade Show, details of the blend include a Connecticut Stalk Cut wrapper, an Indonesian Binder and a combination of Nicaragua, Dominican, and Connecticut Broadleaf tobaccos for the filler. All out Kings will be available in four sizes: Smash (5 x 52), Give me your Lunch Money (5 3/4 x 46), Foreverlast (6 1/2 x 54), and The Fourth Pose (6 x 54). Each of the four sizes is packaged in 20 count boxes.
Both companies acknowledged that the general availability date was moved to ensure the cigars were ready.
Robert Caldwell stated in a press release, "The orders we have received on this product have been insane. When Willy approached me to let me know that he wanted to delay the shipment of AOK because he had wanted to age the cigars more, I was a bit hesitant, but ultimately I agreed it was the right decision. AOK is a special cigar. Willy knows the tobacco much better than I. I am excited for the March shipment."
Willy Herrera added,"When Rob and I began blending this project, we had to meet in the middle in terms of the strength of the cigar so that it was something Rob would enjoy as he is not typically a maduro smoker. We selected specific primings of Connecticut Habano wrapper that would be a bit more subtle, yet flavorful. This has taken a bit more time at the sorting tables and in addition the wrapper is extremely oily by nature, which has added to the aging process. I know everyone has been waiting and I'm causing additional stress for Rob, but I won't let them out of the aging room until I feel they are ready."
Drew State co-founder Jonathan Drew also commented, "Stay far from timid; Only make moves when ya heart's in it; And live the phrase "Sky's The Limit". Because working so closely with Caldwell and Herrera results in a raw expression such as AOK, the extra wait is acceptable to me … It's about the style in which we destroy, more important than the turns or money. I truly believe that Caldwell lives his brand the way we do Drew Estate."
The collaboration also has its own web-site called www.drewxcaldwell.com. In addition, the project will be featured on the Drew Diplomat mobile app.