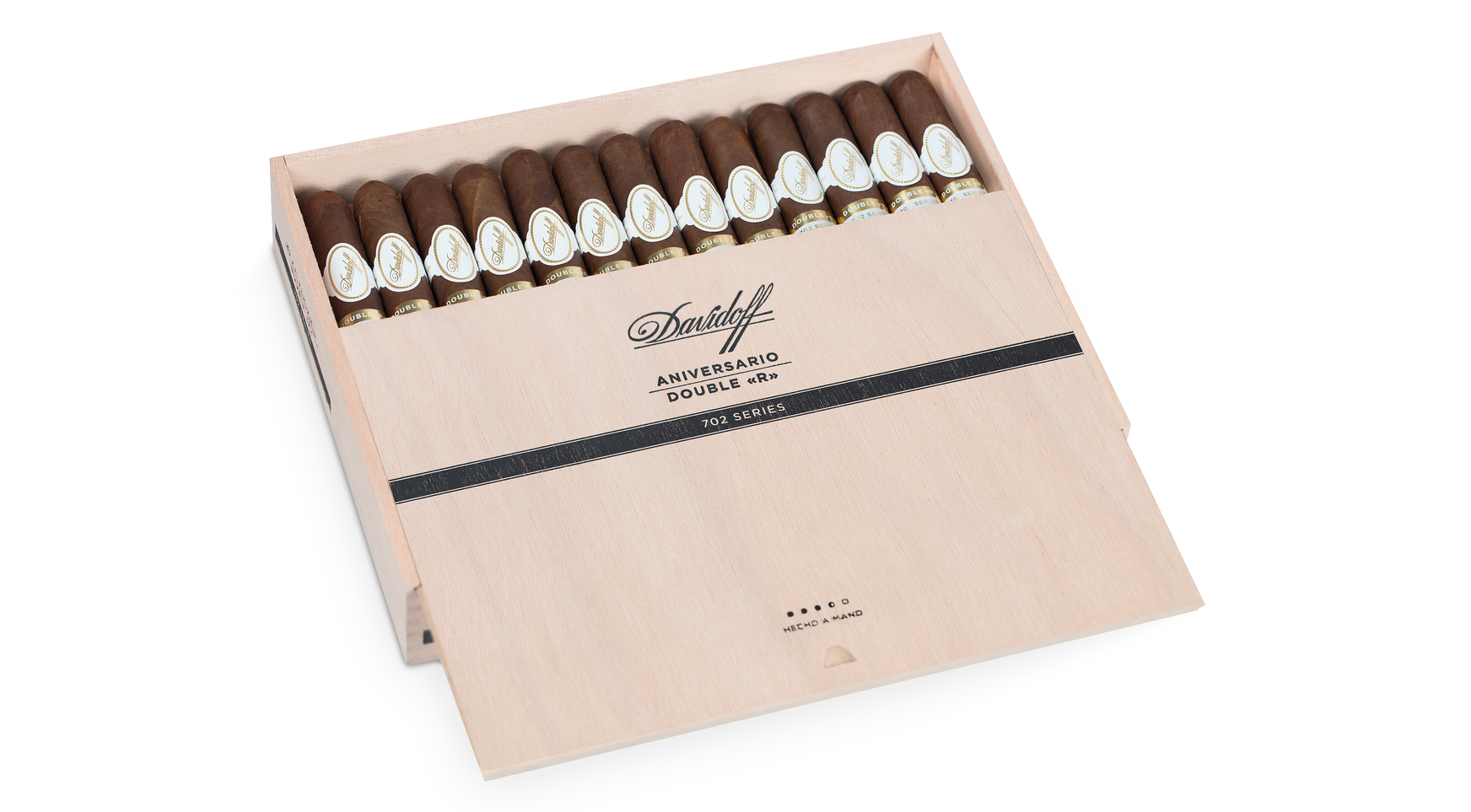 Don't call it a comeback.
Davidoff Cigars has announced a new regular production line called the Davidoff 702 Series. The 702 is familiar to many Davidoff fans as it is the name of a hybrid tobacco used on several Davidoff products – including 2009's limited edition Davidoff Seleccion 702. While it shares the same name, this isn't a return of the Seleccion 702. Instead the new 702 Series takes that wrapper and applies it to some classic releases the company already has in its portfolio.
The 702 wrapper is  the product of a hybrid of three Cuban (Habano) seed. The tobacco itself is grown exclusively for Davidoff at the San Juan Finca outside of the province of Cotopaxi.
With that new 702 wrapper, Davidoff is taking it and replacing the Ecuadorian Connecticut found on the Davidoff 2000, Davidoff Special R, Davidoff Double R, Davidoff Special T, Davidoff Aniversario No. 3, Davidoff No. 2, and Davidoff Entreacto. The 702 No. 2 and 702 Entreacto are described as limited releases. The Special T are Double R are U.S. only releases. Davidoff says the binder and filler of these seven cigars are unchanged from the original.
"It is time to unexpect. Davidoff Masterblenders have taken on the challenge to reimagine and reinvent our most iconic cigars –2000, Special R, Special T, Aniversario No. 3 among others – and give them an exciting twist for those seeking a more intense, bolder taste experience. These cigars, that have defined and refined Time, are wrapped in the new 702 'Habano' wrapper from Ecuador to give them a bolder edge. The 702 Series is an exciting opportunity for those who have not yet had the chance to discover, or may want to rediscover, these iconic cigars," explained Charles Awad, Senior Vice President Global Marketing and Innovation at Oettinger Davidoff AG in a press release.
The new 702 Series cigars will also come in the same box counts and packs as the equivalent non 702 cigars  Davidoff says the new 702 Series is available in the U.S. market and will have a wider distribution to Appointed Merchants in February, 2016.
At a glance, here is a look at the Davidoff 702 Series:

Davidoff 702 Series – 2000
Wrapper: Ecuadorian 702
Binder Ecuador – Hybrid Connecticut/Habano Seco
Filler Dominican
Corona: 5 1/16 x 43
Price: $15.80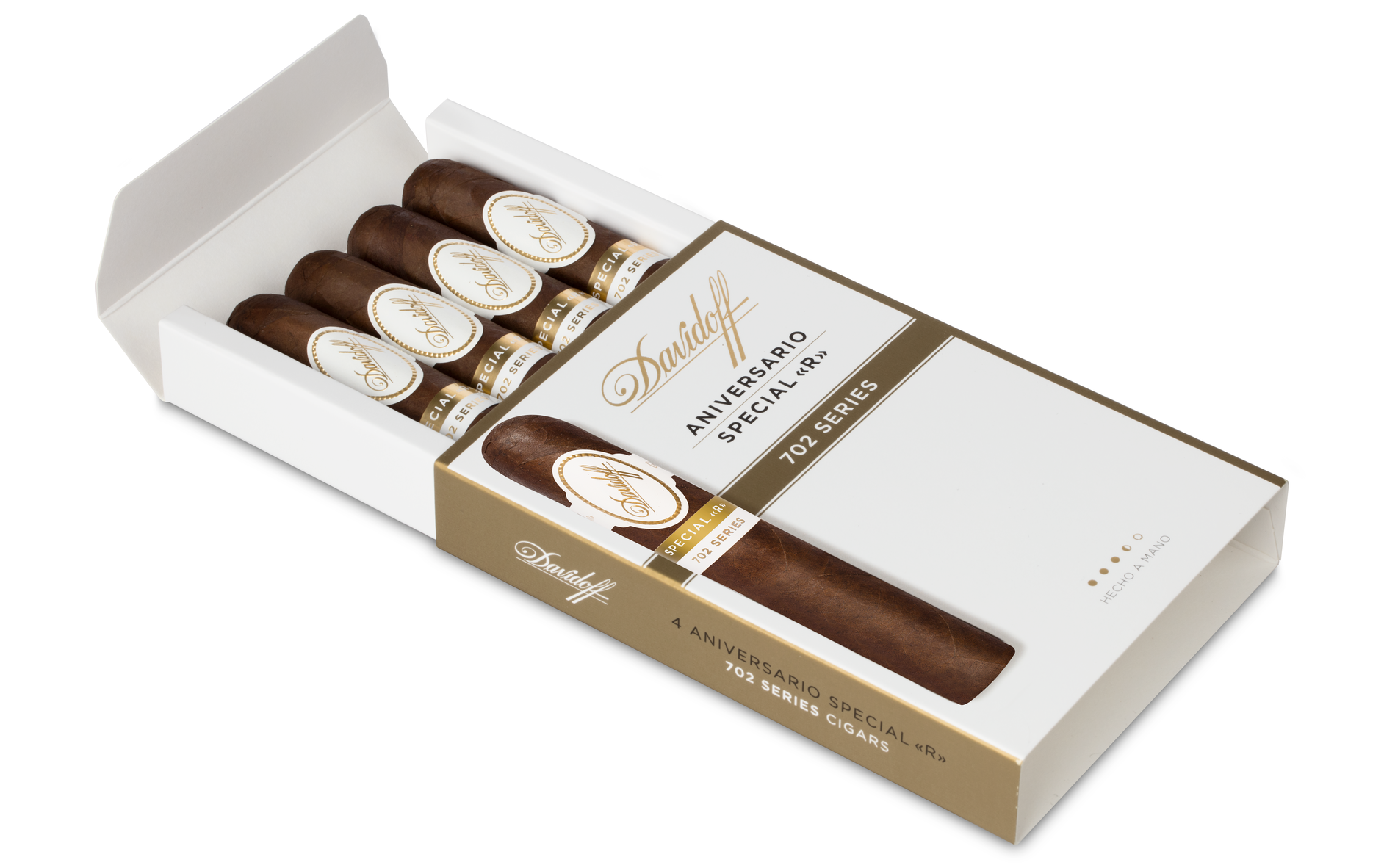 Davidoff 702 Series – Special R
Wrapper: Ecuadorian 702
Binder: Dominican
Filler: Dominican
Robusto: 4 7/8 x 50
Price: $21.40

Davidoff 702 Series – Aniversario No. 3
Wrapper: Ecuadorian 702
Binder: Dominican
Filler: Dominican
Toro: 6 x 52
Price: $26.90

Davidoff 702 Series – Double R (U.S. Only)
Wrapper: Ecuadorian 702
Binder: Dominican
Filler: Dominican
Double Corona: 7 1/2 x 50
Price: $36.50
Davidoff 702 Series -Entreacto (Limited)
Wrapper: Ecuadorian 702
Binder Ecuador – Hybrid Connnecticut/Habano Seco
Filler Dominican
Short Corona 3 1/2 x 43
Price: $11.40

Davidoff 702 Series – No. 2 (Limited)
Wrapper: Ecuadorian 702
Binder Ecuador – Hybrid Connecticut/Habano Seco
Filler Dominican
Panetela: 6 x 38
Price: $21.40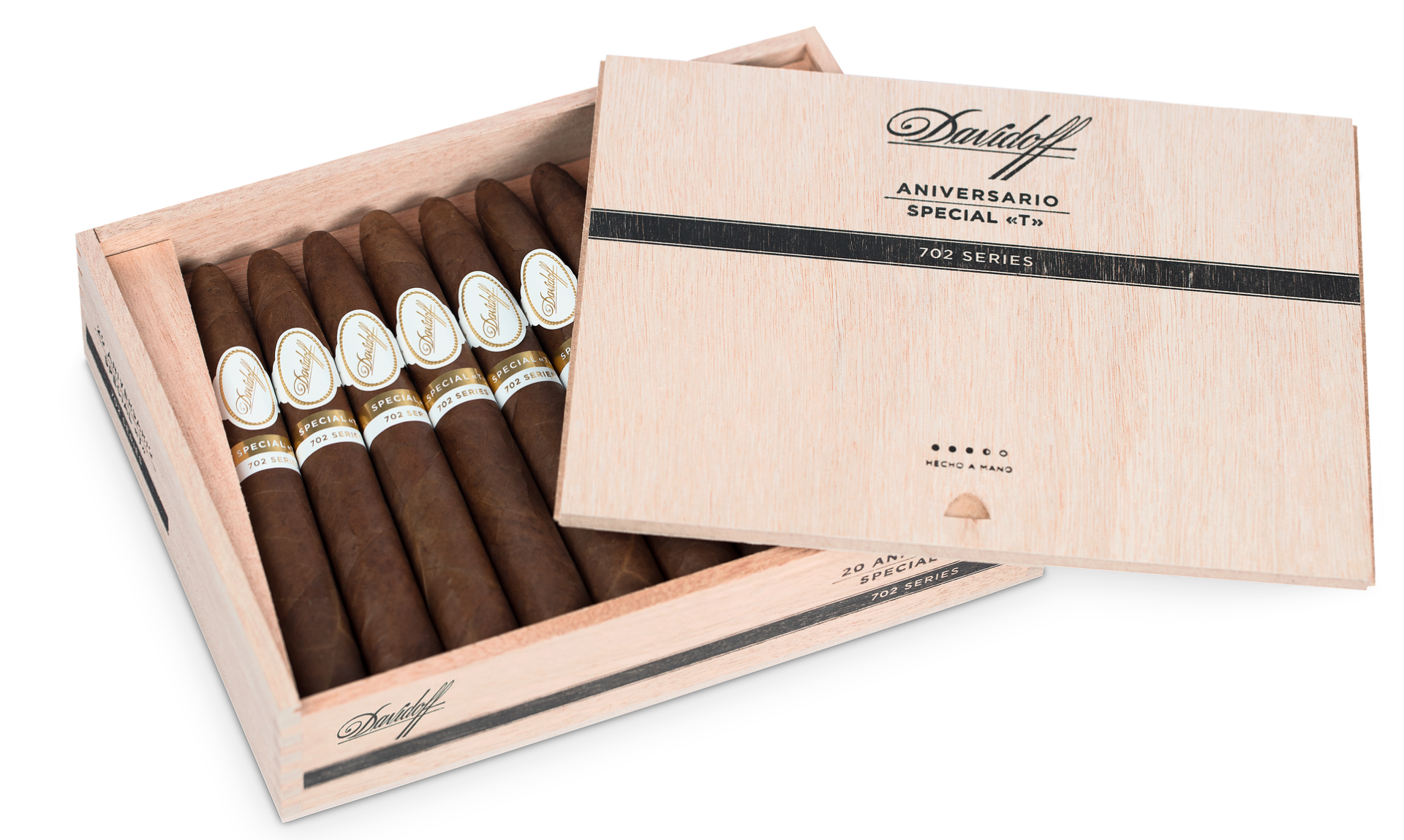 Davidoff 702 Series – Special T (U.S. only)
Wrapper: Ecuadorian 702
Binder: Dominican
Filler: Dominican
Torpedo: 6 x 52
Price: $25.20
Photo Credits: © Oettinger Davidoff AG