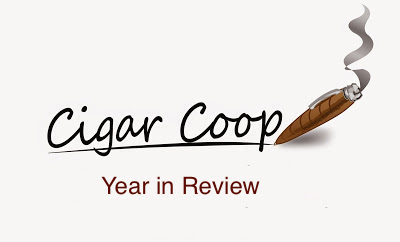 For 2016, we introduce a new category into the Performance Ratings – Single Shop Exclusive Cigars. This is exactly what it means – namely an exclusive cigar (either a whole line or a single vitola) has been provided to a single retailer (the retailer can have multiple locations).
The Performance Rankings were introduced in 2012 as a statistical analysis based on the average numerical score of all cigars assessed on Cigar Coop. Originally this was done by brand, but last year was expanded to include Country of Origin and Vitola. This year the Single Shop Exclusive is analyzed. This is not meant to be an award, but a look at how scoring went, and what can we learn from it.
2016 seemed like a huge year for Single Shop Exclusives, but on Cigar Coop there were only 17 Single Shop Exclusives assessed. The reason for this goes back to 2015 when Cigar Coop decide to put a bigger push on covering the news for the Single Shop Exclusives. By the middle of 2015, we realized how difficult this was. Some manufacturers do not do press releases for the single shop releases like they do their own lines and a lot of times this pushes down to the retail level. Many retailers either don't want to invest in marketing  / or press releases or don't know how to market these products. A decision was made mid 2015 to no longer devote significant to chasing down this segment of the market.
While we did not "chase" down the shop exclusive information, we still covered it those manufacturers and / or retailers that are have pro-actively reached out to us to to inform us of a product.
The scores of the 17 shop exclusives are below along:
---
Average Scores
| | | |
| --- | --- | --- |
| Type | Sample Set | Average Score |
| Single Shop | 17 |  90.35 |
| Other | 226 |  90.83 |
| Toral | 243 |  90.80 |
About the Data
Cigars dubbed as being available at a lounge or club were not included. We want this to be a traditional brick and mortar setting open 52 weeks a year.
The Padron No. 89 Natural was an event cigar, but it was sold at Smoke Inn shortly afterwards.
RoMA Craft Tobac Intemperance Whiskey Rebellion 1794 was a cigar made for the Cigar Dojo community, but was sold through a single retailer – Famous Smoke Shop. Therefore, it was treated as a single shop exclusive.
The cigar must have its scored published during the 2015 Cigar Coop Cigar Year that ran from November 27, 2015 to November 24, 2016.
Findings and Observations
The average score for the 17 Single Shop Exclusives in 2016 was 90.35. The average score for all 243 cigars reviewed was 90.80. The Single Shop Exclusive set represent only 7% of the cigars reviewed on Cigar Coop this year. While the average does show the Single Shop Exclusives were less than the total set. it's probably inconclusive to say one way if the average would be higher or lower than the norm. My gut tells me based on how the numbers are close that many shop exclusives can still "play into major leagues", but I'm not sure many will make the "All Star Team".
All 17 scores scored with an 89 or higher score. 89 is still a very good score and it shows these cigars can play in the big leagues.
RoMA Craft Tobac Intemperance Whiskey Rebellion 1794 was the highest Single Shop Exclusive performer in 2016 with a score of 93.