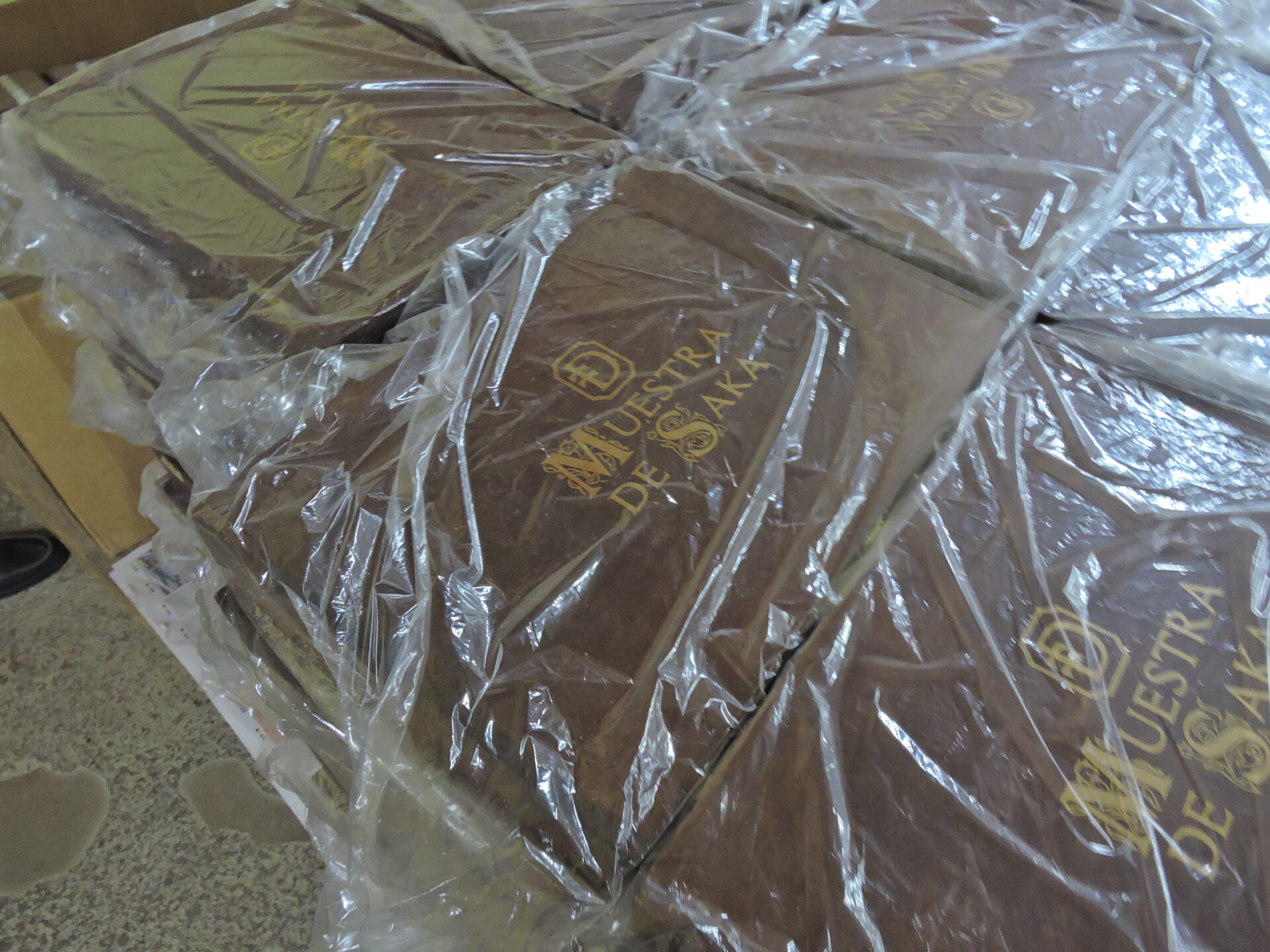 The Muestra de Saka Exclusivo, one of the offerings in Dunbarton Tobacco and Trust's Muestra de Saka line is getting ready for a widespread release. Owner Steve Saka says the Exclusivo should arrive at retailers by the third week of March.  The Exclusivo is a 6 x 52 Toro offering in the Muestra de Saka line that saw a limited soft-launch shortly after the 2016 IPCPR Trade Show.
Dunbarton Tobacco & Trust owner and founder Steve Saka explains the background behind the Muestra de Saka series as well as the 6 x 52 Exclusivo offering.
"Muestra is the humble, common word for "sample" in Spanish, however it takes on much more important, sometimes reverential, meaning when used in a handmade cigar factory.

"A muestra is the vision of the ligador and torcedor realized, it is the promise of a new experience and possibly the key to financial success for the fabrica. Muestras are hoarded and coveted by not only their makers, but by the cigar smokers who seek to catch a glimpse into the cigarmaker's soul within their smoke.

"Muestra de Saka is just that. A line of unique blends and vitolas made in extremely limited quantities that reflect the blending machinations of myself. To smoke a Muestra de Saka is to embark upon a journey with me in which I greatly welcome your companionship.

"The Exclusivo is a special liga I created to be the ultimate expression of my love for all Nicaraguan tripas. It is a complex smoke featuring filler tobaccos from all four primary growing regions: Jalapa, Condega, Ometepe and Esteli – by extremely careful positioning of the leaf it takes the smoker from a silky smooth beginning of sweet cedar and cinnamon building to a much fuller, pepper laced conclusion. It is a very intricate blend that rewards the smoker with endless complexity and progression."
Each Muestra de Saka Exclusivo Cigar will be packaged in an individual cedar coffin. There will be seven coffins per box. Pricing is set at $14.95 per cigar or $104.65 per box.
Photo Credits: Cigar Coop