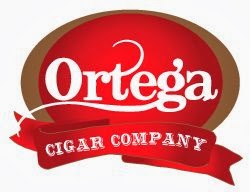 H. New Media Law and Ortega Premium Cigars have announced that the U.S. Food and Drug Administration has recently issued eight Determination of Grandfather Status letters for Ortega Premium Cigar's brands REO (4 sizes) and VIBE (4 sizes). According to Frank Herrera of H New Media Law, these were among the first premium cigar brands to receive such a status.
Herrera and his firm have been tracking information in regards to grandfather status. Herrera says that earlier this year, 58 other non-premium cigars received status. REO and VIBE officially received the status on April 4, 2017 after a review period of 214 days. Herrera says the range for determination status has ranged from 73 to 219 days – averaging 214 days.
Under the Deeming Regulations, products that were commercially marketed on February 15, 2007 are eligible to for grandfather status and technically do not require approval to remain on the market. A company has an option to request a Determination Review by the FDA, but is not required to do so.
Ortega Cigars is owned by Eddie Ortega. The REO and VIBE products were originally developed while Ortega was a partner at EO Brands. When Ortega departed EO, the brands of the company were split between Ortega and Erik Espinosa. REO and VIBE were two of the brands that went with Ortega to his own company, Ortega Premium Cigars.