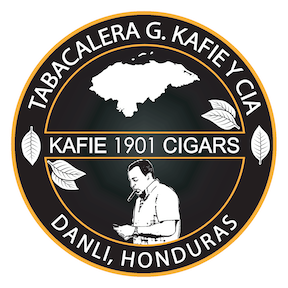 Kafie 1901 Cigars has announced that its first shipment from its new factory, Tabacalera G. Kafie y Cia has made it to the United states.
The company says it is awaiting FDA clearance before the cigars will be heading to its Brick and Mortar retailers. This month, plans are to distribute the Don Fernando Maduro and Kafie 1901 Connecticut. In June, the company will ship the Kafie 1901 Sumatra and Kafie 1901 San Andres.
"Over the past 6 months we have been working diligently to build and assemble our new boutique cigar factory in Danli, Honduras. With the looming FDA regulations in place, and with a knot in my stomach we are coming out swinging. From the very first day back in July of 2013 that we founded Kafie 1901 Cigars, our dream and goal has always been to create Boutique Cigars which capture the attention of premium cigar connoisseurs. We have also stayed true to our mission to be loyal to brick and mortar establishments across the United States and abroad," commented company owner Dr Gaby Kafie in a press release.
The company also remains committed to supporting Cigar Rights of America through its Kafie 1901 Coffee line where it donates a portion of the proceeds to that organization.
It was back in February when Dr. Kafie announced the opening of his own factory, Tabacalera G. Kafie y Cia. The factory is located in Danli, Honduras.