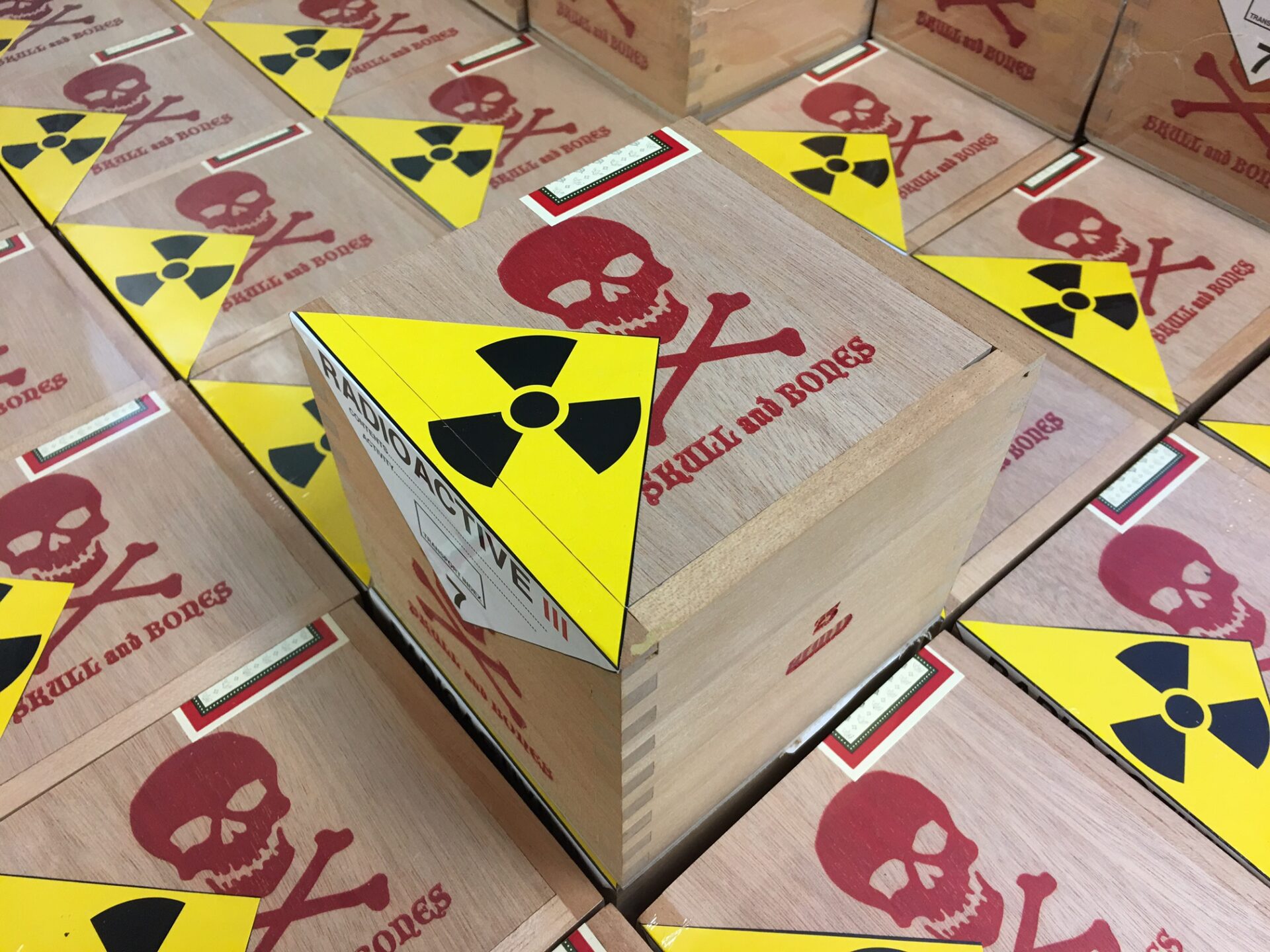 The Viaje Skull and Bones WMD, a 3 3/4 x 54 petite robusto is making a return. Viaje Cigars announced the WMD will be returning for its fourth small batch run this month.
The WMD first made its debut in 2011. It returned again in 2012 and 2014. The cigar is under the "Skull and Bones Red", which is considered to be the bolder and stronger blend in the Skull and Bones series. Blend details have not been disclosed, but in the past this cigar has been a Nicaraguan puro.
The Viaje Skull and Bones WMD will be packaged in 25 count cabinet style boxes.
Photo Credit: Viaje Cigars