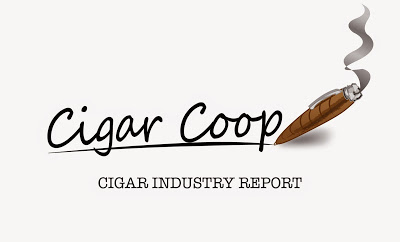 The Cigar Industry Report is a one-stop place to catch up on the activity here at Cigar Coop. It is a combination of the news reports, cigar reviews, and assessment updates we do throughout the week. In addition, each week we will look back at Cigar Coop history. Look for this report every Saturday morning at 8 am Eastern Time.
WELCOME CURRENT SPONSOR ALPHA CIGAR COMPANY AS OUR NEW SPONSOR FOR THE CIGAR INDUSTRY REPORT!
Cigar Industry Report: Volume 6, Number 30 (Edition 231 6/17/17)
Feature of the Week: We Remember Bob Moreno
On June 6th, Bob Moreno who had a career in management in the cigar industry for Xikar, E.P. Carrillo, La Palina, and Davidoff passed away at age 59. Our condolences go to Bob's family and friends.
Feature of the Week: Cigars Not Affected in New President Trump's New Policy Toward Cuba
This week President Donald Trump announced he was rolling back several back several of former President Barack Obama's directives toward Cuba  While there were no changes to the current policy that allows bringing Cuban cigars and rum into the United States, there are more restrictions in terms of traveling there. We've got the details here.
IPCPR 2017
Our 2017 IPCPR Digest is live. You can follow up on all of our reports leading up to the 2017 IPCPR Trade Show opening July 10th in Las Vegas.
News Recap.
---
Assessments
Agile Cigar Review
---
Prime Time Show
For Episode 10, due to a technical issue, we were unable to have Bryan Mussard of Cattle Baron Cigars as our special guest. We have rescheduled Bryan for Episode 16 on August 3rd. We did two extended Deliberation segments which touched on plenty of hot stories in the cigar industry, plus we talked about steaks.
Prime Time Special Edition
For Special Edition #3, we welcomed Gabriel Alvarez of Casa Cuevas Cigars as our special guest. We also covered the topic of "Cigar Hype".
Prime Time Schedule
Our shows are available on YouTube, Podbean, iTunes, Tune In Radio, and Google Play.
Upcoming Schedule (Subject to Change)
Episode 11 (6/22/17): Claudio Sgroi, Mombacho Cigars
Special Edition #4 (6/27/17): Cigar Rights Episode with Glynn Loope
Episode 12 (6/29/17): Juan Cancel and Bill Ives, Cubariqueño Cigar Company
Episode 13 (7/5/17-Weds): Skip Martin, RoMa Craft Tobac
IPCPR Trade Show 7/10-7/14/17
Episode 14 (7/20/17): Tim Cavenagh and Justin Gao Mathson Hansen, Alpha Cigar Company
Episode 15 (7/27/17): Paul Stulac, Paul Stulac Cigars
Episode 16 (8/3/17): Bryan Mussard, Cattle Baron Cigars