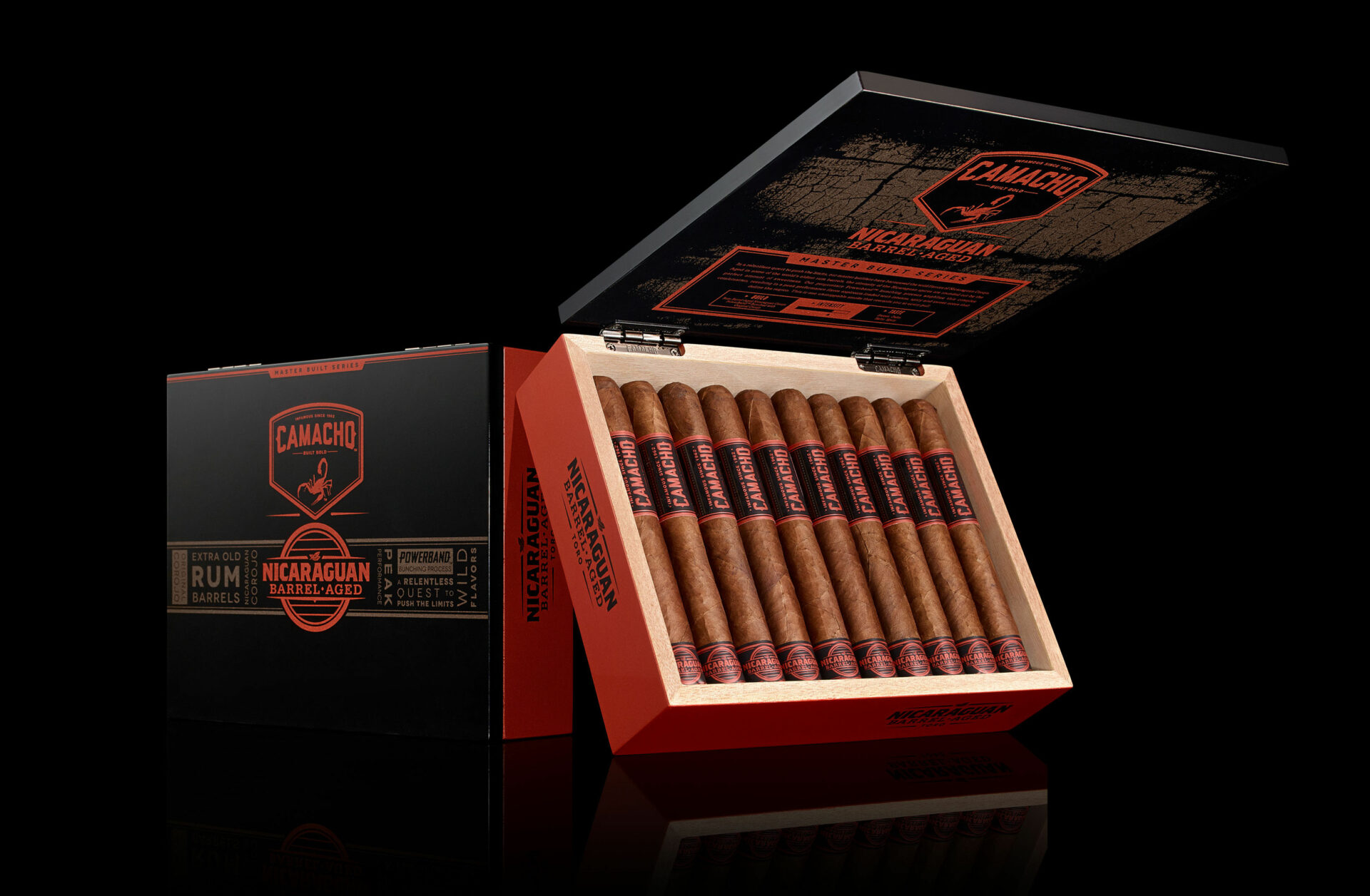 It's June and this is the month Camacho Cigars uses to announce its signature release for the year. 2017 is no exception as today, the brand announced the third installment of its Master Built Series, the Camacho Nicaraguan Barrel-Aged.
In 2015, Camacho released the first Master Built line, the Camacho American Barrel-Aged. This cigar had a groundbreaking blend that contained Original Corojo tobacco in Kentucky Bourbon barrels. The Camacho Nicaraguan Barrel-Aged builds on this concept – this time utilizing Estelí grown Corojo aged for five months in what the brand says are some of the world's oldest Nicaraguan rum barrels. Camacho worked with the team at Flor de Caña in Nicaragua to select these barrels.
The Camacho Nicaraguan Barrel-Aged also borrows a concept from the second Master Built Series release, the Camacho Powerband. Powerband introduced a proprietary bunching process geared at delivering a more intense flavor experience. The new Camacho Nicaraguan Barrel-Aged also utilizes this process.
Camacho points out the differences between the American Barrel-Aged and Nicaraguan Barrel-Aged releases.  According to the brand, the American Barrel-Aged draws more impact from the charred interior of the bourbon barrel and earthy notes from the Broadleaf tobaccos. Meanwhile, Nicaraguan Barrel-Aged draws more oaky notes, sweetness from the spent rum and spicy notes from the Nicaraguan Corojo.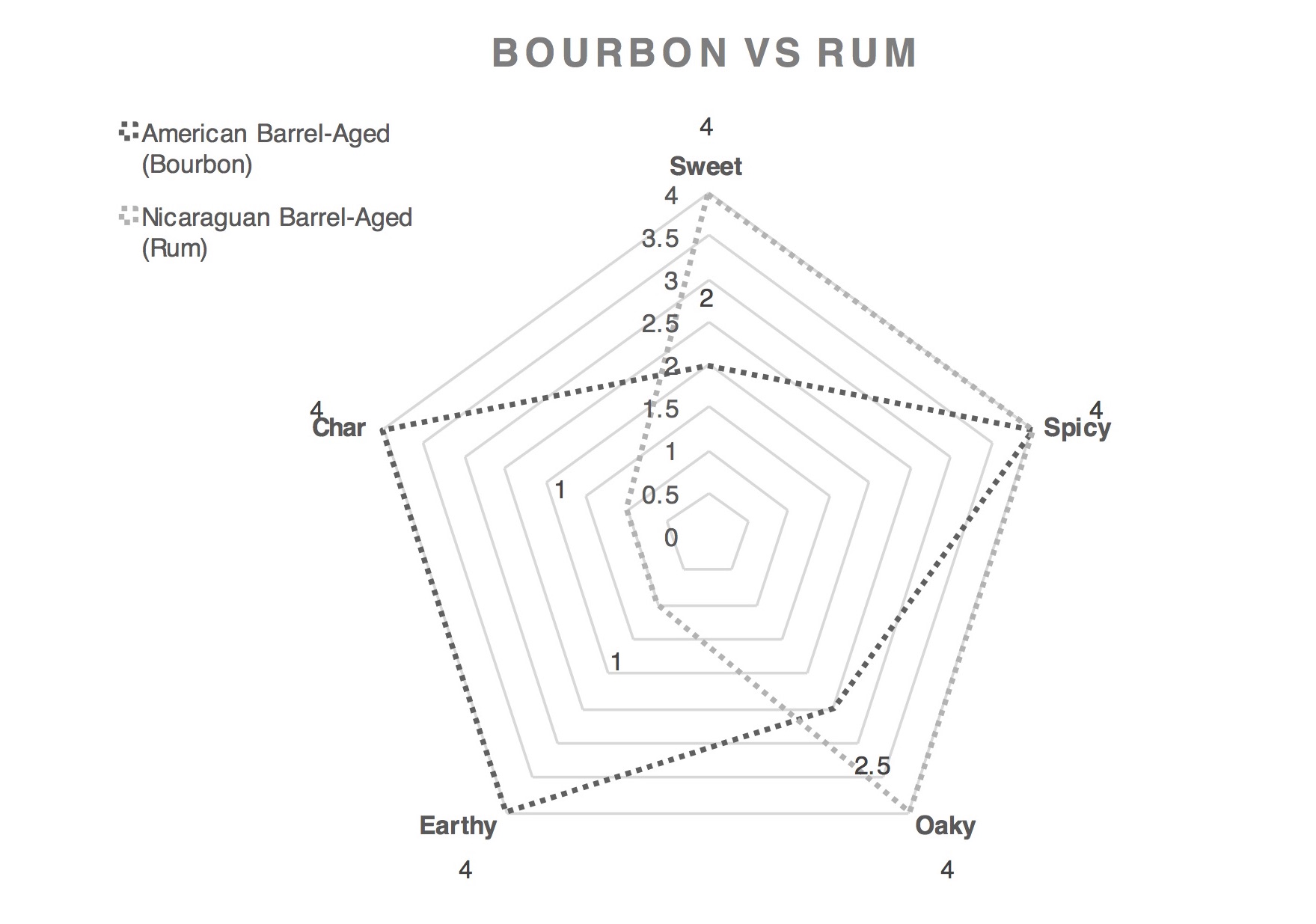 "Bold and intense take on a new meaning with the master built Camacho Nicaragua Barrel-Aged. While many cigar makers today try to imitate what Camacho did yesterday, our master builders continue to forge ahead and lead the pack through full frontal innovation. Live Loud in spirit, Live Loud in taste – the new Nicaragua Barrel-Aged hits on all cyclinders for aficionados seeking high-powered Nicaraguan blends," said Charles Awad, Senior Vice President/Chief Marketing Officer at Oettinger Davidoff AG in a press release.
"For this new project, we pulled no punches and left no room for compromise when it came to the taste experience. We began working with intense Nicaraguan-grown Corojo fillers, painstakingly aging them in extra-old Nicaraguan rum barrels for 5 months. To hit the mark, our master builders worked with the team at Flor de Caña in Nicaragua to hand select these barrels for optimal humidity, some of which had been filled with rum for 25 years. The result is a powerful new blend that invites aficionados around the globe to stare down the barrel of Nicaragua's true spirit," commented said Dylan Austin, Vice President of Marketing at Davidoff of Geneva USA.
The Camacho Nicaraguan Barrel-Aged will officially launch on June 22, 2017 in the U.S. market. This will be supported by a series of in-store events is planned for 2017 to support the launch. The launch for the international market is slated for 2018.
Blend Profile
The Camacho Nicaraguan Barrel-Aged includes tobaccos from five countries. The filler consists of Estelí Corojo, Honduran Corojo Ligero and the Piloto Cubano. The cigar is produced at Camacho's new Diadema Cigars de Honduras S.A. factory located in Danlí, Honduras.
Wrapper: Habano Ecuador
Binder: Negrito San Andres, Mexico
Filler: Honduran, Corojo 99 (Nicaragua), Piloto Cubano, San Vicente (Dominican Republic)
Country of Origin: Honduras (Diadema Cigars de Honduras S.A.)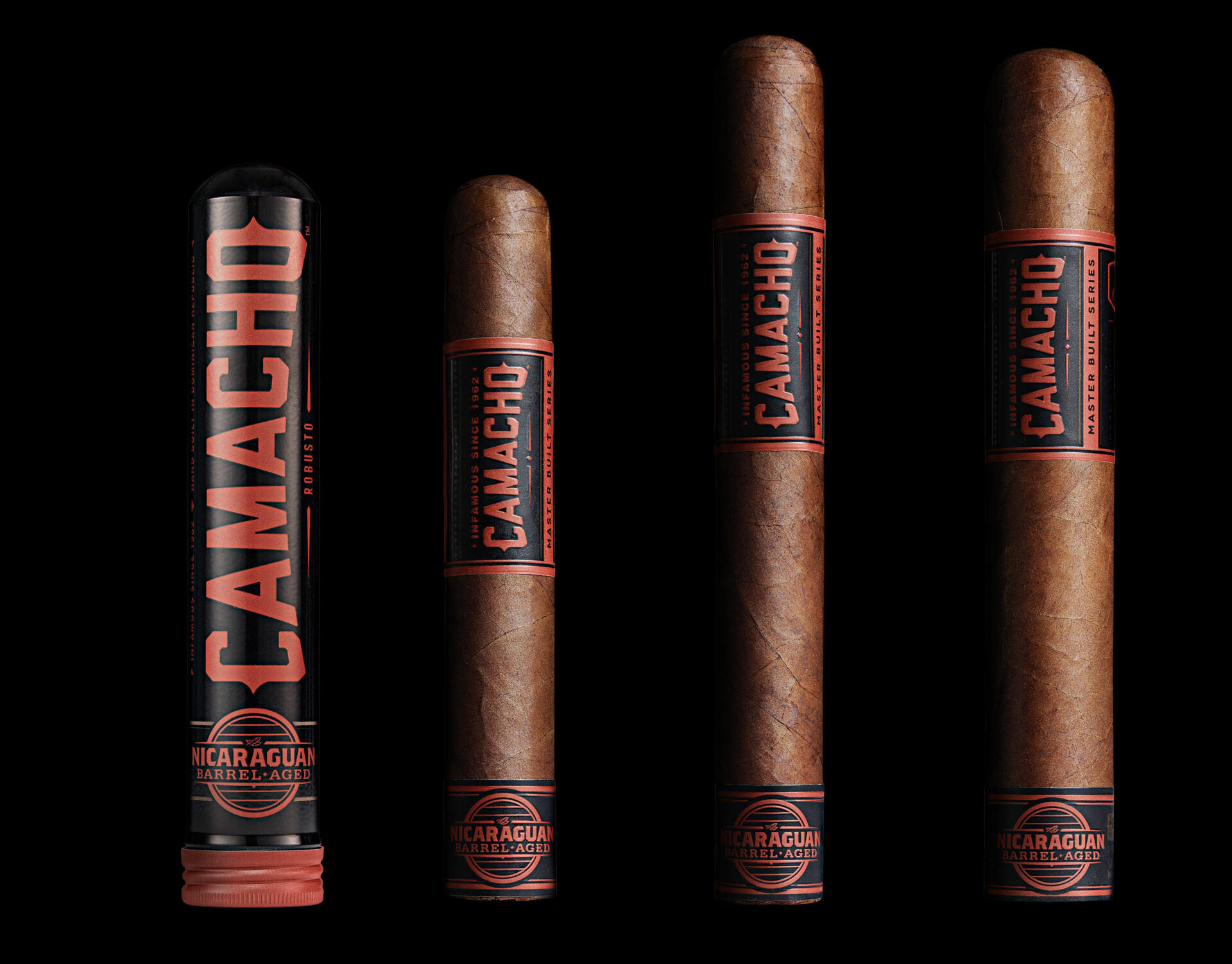 Vitolas Available
The Camacho Nicaraguan Barrel-Aged is available in four frontmarks. Each is packaged in 20-count boxes.
Robusto: 5 x 50 (SRP $10.00)
Robusto Tubos: 5 x 50 (SRP $10.50)
Toro: 6 x 50 (SRP $11.00)
Gordo: 6 x 60 (SRP $12.00)
An assortment pack featuring each of the three formats (Robusto, Toro, Gordo) will also be available. This will be priced at $33.00.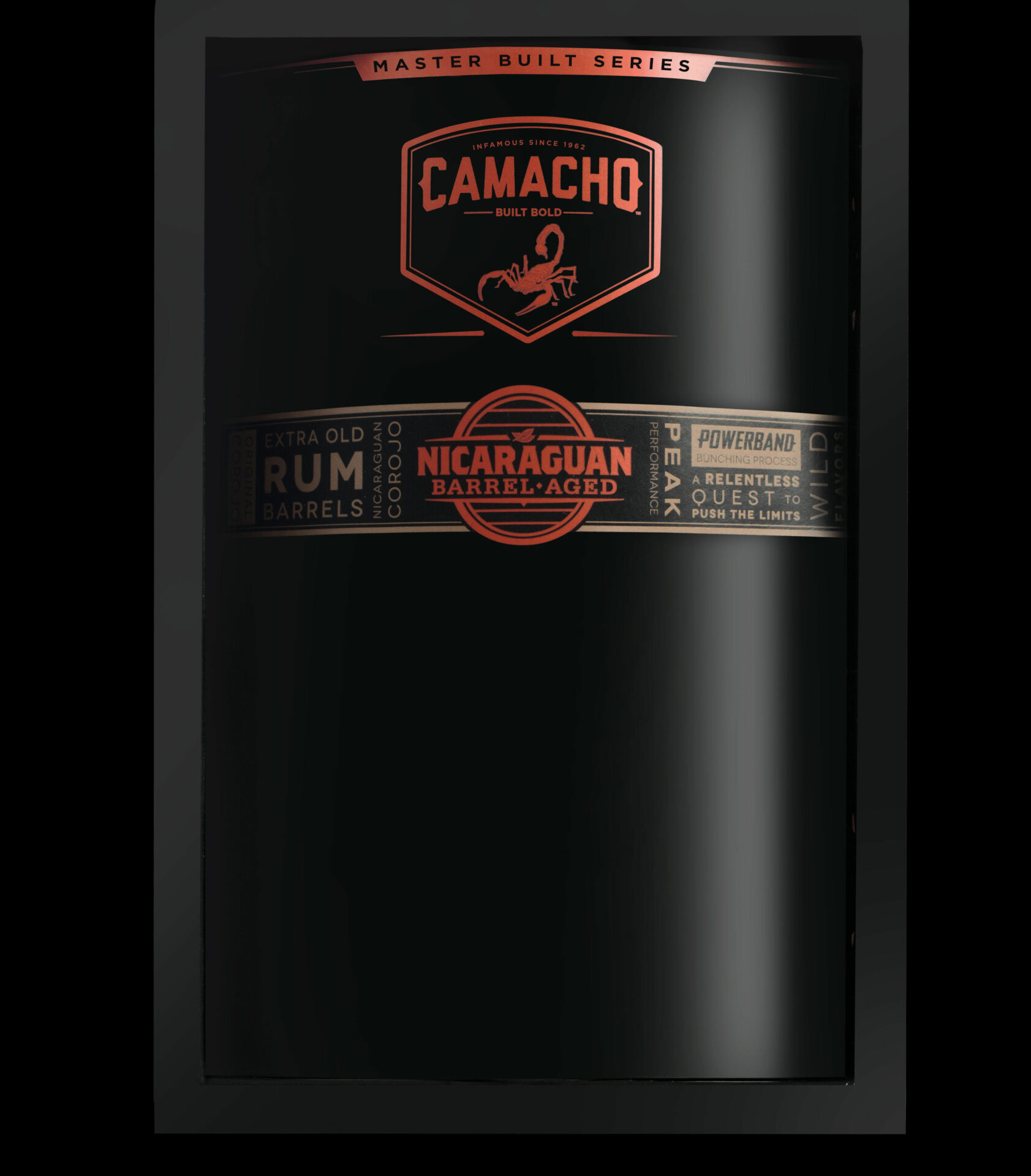 Photo / Image Credits: © Oettinger Davidoff AG, used with permission