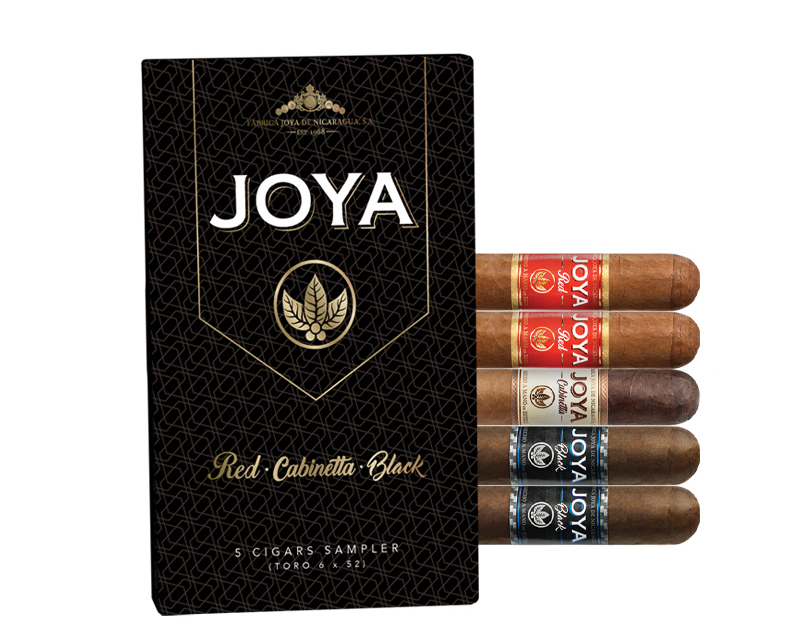 Joya de Nicaragua will introduce a new five-count sampler containing the three blends of its Joya line in a 6 x 52 Toro size. The sampler comes with two Joya Red, two Joya Black, and one Joya Cabinetta. The sampler is expected to be showcased at the 2017 IPCPR Trade Show and will begin shipping in August.
"With this update we aim to provide a practical way of both tasting all your favorite cigars from the JOYA line, while also providing a protective packaging to be able to carry them anywhere you want." said Mario Perez, Joya de Nicaragua's Factory Manager in a press release
"We introduced Joya Black and the revamped Cabinetta at last year's IPCPR and the response has been extremely positive. This was a direct follow up for Joya Red's release two years ago. All together now they form what we call the modern JOYA lineup. For this reason, we are looking to provide a practical way for consumers to taste every cigar in that portfolio." added Juan Ignacio Martínez, Executive President of Joya de Nicaragua.
Pricing for the sampler will be at a suggested retail price of $35.00.