---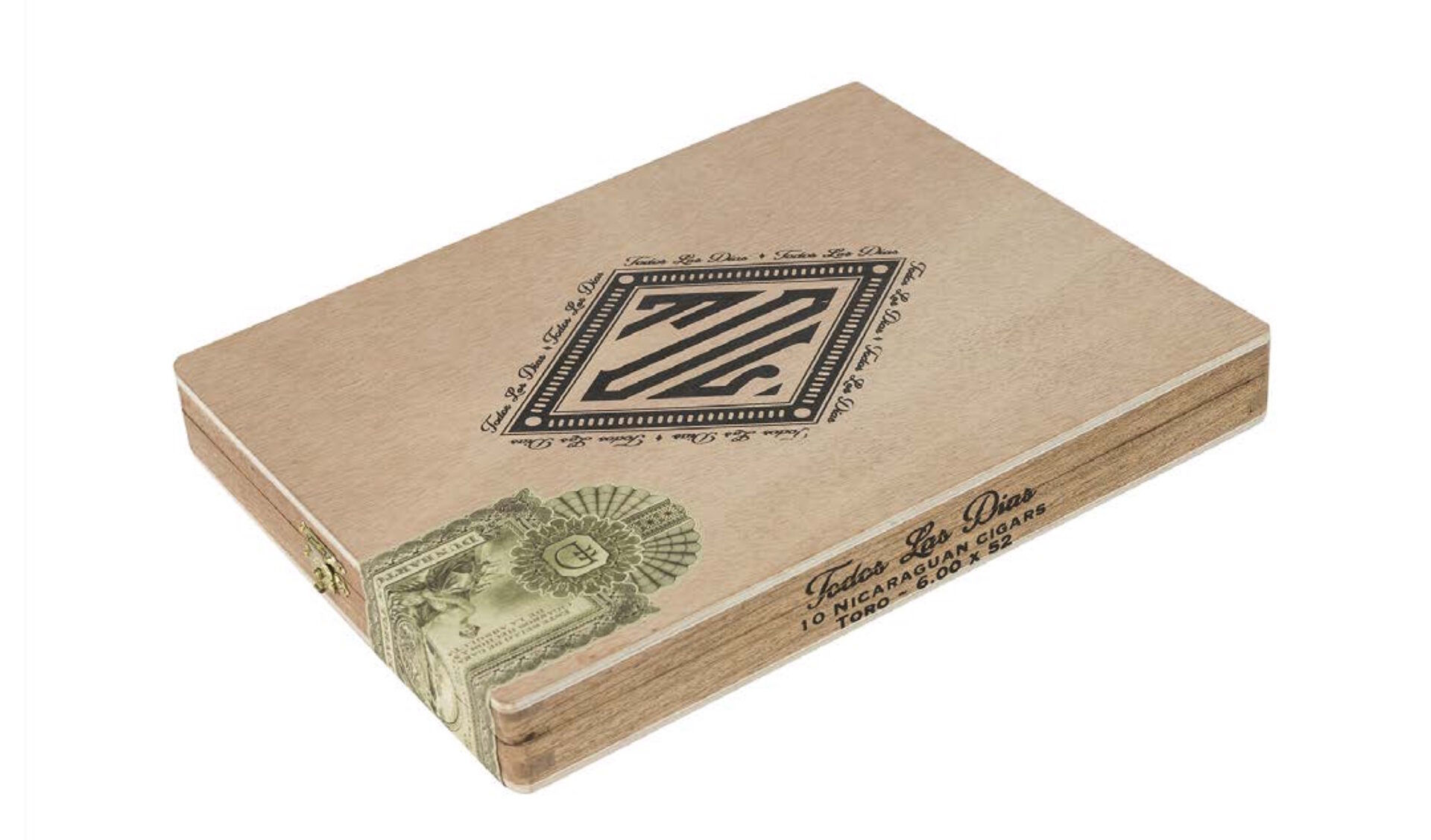 At the 2016 IPCPR Trade Show, Steve Saka's Dunbarton Tobacco and Trust's focus was on the new Mi Querida and line extensions to Sobremesa. At the same time, there were several other offerings that were shown that were made available on a limited basis in order to introduce them into market prior to the August 8, 2016, pre-market approval deadline imposed by the FDA.  At the 2017 IPCPR Trade Show opening July 11th, 2017 in Las Vegas,  Saka will formally launch one of those lines – Todos Las Dias.
Todos Las Dias is Saka's Nicaraguan puro line. The cigar is described as limited in production. In a press release announcing the line, Saka explained background on the name and how it ties into the project:
"Todos Las Dias is my personal Spanglish translation meaning "All the Days." The workers at Joya de Nicaragua often cringe at my casual butchering of their mother tongue, but in my opinion cigars are far more than a grammar lesson to abide, they are the physical manifestation of a feeling and of an experience. TLD embodies the classic bold flavors that represent the heart of their soil's peppery tobaccos and the labor of their always working hands. For me, this spicy Nicaraguan puro reflects no pretentious airs or any of that 'notes of pencil lead with a hint of fennel' nonsense. It is an honest, hardworking cigar intended to be smoked by men who know what it means to be a cigar smoker and never give a damn about what others think."
"It is a supple, sungrown Cuban Seed capa which encapsulates its intricate tripa recipe of rich Jalapa and Esteliano tobaccos. From the first puff, there is no doubt of the origin of this cigar or that it is intended solely for the seasoned cigar smoker. What I love about this liga is that it builds; so many stronger blends start off super peppery and robust only to mellow out as you smoke them. Whereas the Todos Las Dias does just the opposite; it begins smooth and then escalates in strength and body, it almost lulls you into false sense of security. It is a much heavier liga than you will have realized until you go to stand up afterwards."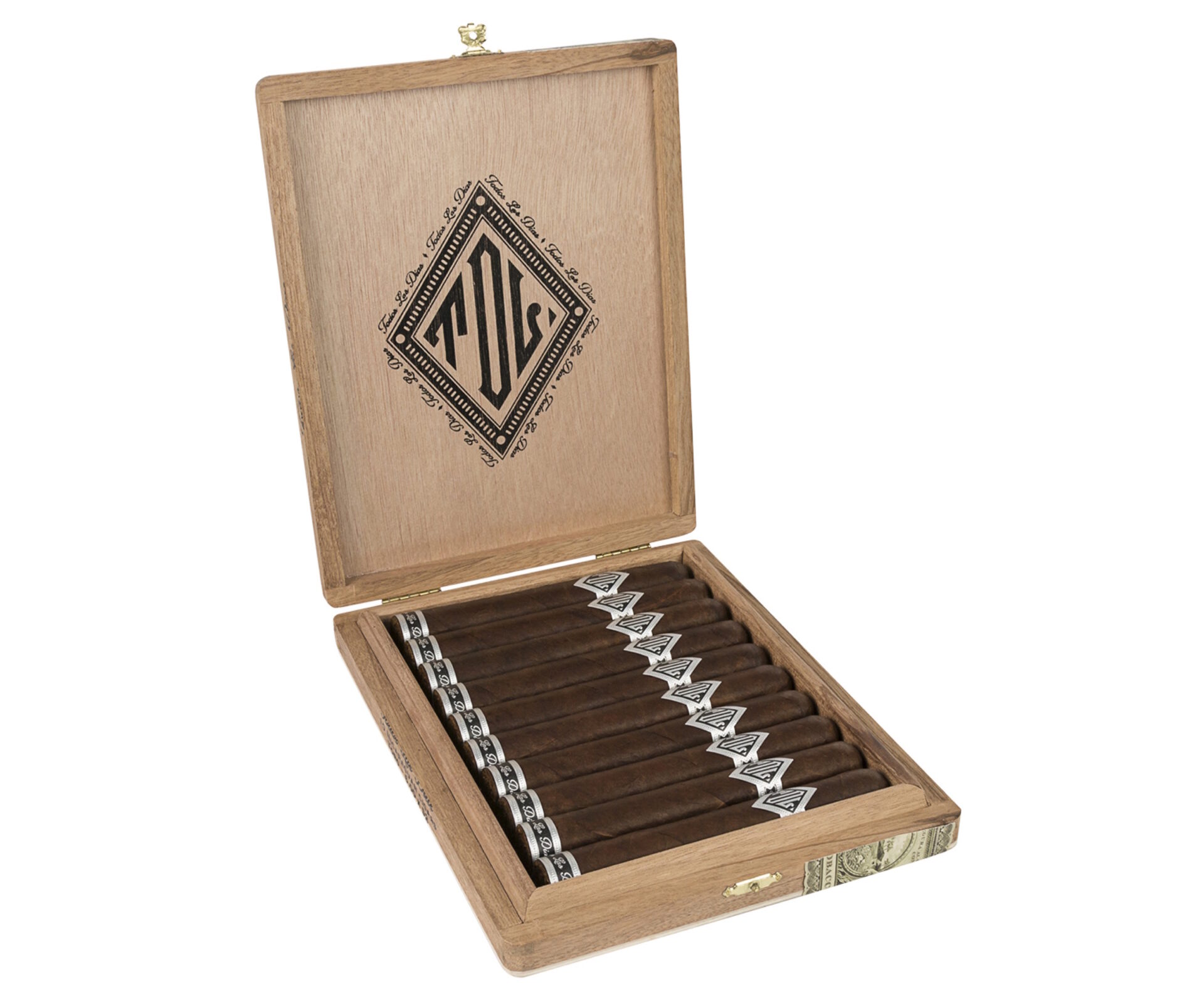 For the formal launch, Todos Las Dias will be available in four sizes: Half Churchill, Robusto, Toro, and Double Wide Belicoso. Each of the four sizes will be available in ten-count boxes priced from $10.45 to $12.45 per cigar.  The packaging is slightly different from the limited launch from 2016 – most notably the gold coloring on the bands has been replaced by white.
Later in the press release, Saka explained the background on the name and how it ties into the project. He deliberately used improper Spanish in the name and has a very long story of why he did so.
To summarize, back in 2001, Estello Padron, late brother of Jose Padron of Padron Cigars fame, gave him a very strong cigar. "The nicotine in it was blowing me away even though at this point I was a very seasoned cigar smoker. In hindsight, I think he gave me the cigar as a bit of a joke, knowing it was likely I would nearly choke on it… Anyhow, I asked, 'You really smoke these?!?!?!' To which he replied, "Todos los dias Saka, todos los dias." This translates to 'Every day Saka, every day.' ….So I always wanted to name a super strong cigar "Todos Las Dias." What? Wait… you said he said "Todos Los Dias!" Yes, he did, but for nearly 15 years I thought he said LAS not LOS. Anyone that knows me is aware of how shamefully pathetic my Spanish is, particularly given how much time I have spent working in Latin America…. Anyhow, I have been saying "Todos Las Dias" for years and no one has ever corrected me. So the name of the product is self-deprecating as it acknowledges my poor Spanish."
The anticipated ship date to those select retailers who place an order at this year's tradeshow is August 2017.
At a glance, here is a look at Dunbarton Tobacco and Trust's Todos Las Dias.
Blend Profile
Wrapper: Nicaraguan
Binder: Nicaraguan
Filler: Nicaraguan
Country of Origin: Nicaragua (Joya de Nicaragua SA)
Vitolas Available
Half Churchill: 4 3/4 x 48 (SRP $10.45)
Robusto: 5 x 52 (SRP $11.45)
Toro: 6 x 52 (SRP $12.45)
Double Wide Belicoso: 4 3/4 x 60 (SRP $12.45)
Photo Credits: Dunbarton Tobacco and Trust, except where noted