---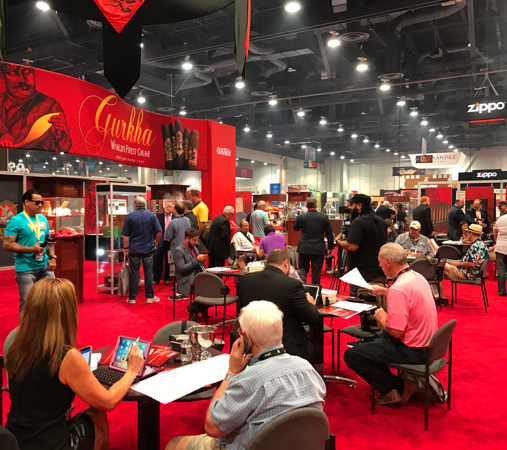 It's rare that companies report sales results from an IPCPR Trade Show, but that's exactly what Gurkha Cigars has done following this year's trade show. Gurkha has reported setting company sales records at this year's IPCPR Trade Show.  Gurkha also reported a 30% increase in sales from the previous year, despite what appeared to be less traffic at this year's show.
Gurkha's 2017 IPCPR Trade Show focused around the re-introduction of predicates (grandfathered blends from FDA Regulation) into the market.
"We saw a strong showing from our most dedicated clients," said Kaizad Hansotia, CEO of Gurkha Cigars in a press release. "Gurkha continually creates products that create strong demand."
The company said it exceeded its first day goal for sales and things continued positively from that point. The company stated that "Gurkha Cigars started the show strong, exceeding their day one goal and the successes continued from there. All indications are that the cigar market is thriving and going strong despite FDA regulations that have tried to hinder the industry."
"At the show, we saw very serious buyers. I am extremely proud of our sales force who maintain a strong relationship with our customers,"  said Juan Lopez, National Sales Director, Gurkha Cigars. "Our team is able to understand the needs and wants of our retailers to ensure we are providing them with great deals at the show and product they can move."
Throughout the 2017 IPCPR Trade Show, there were continued reports of diminished attendance. Several manufacturers and brand owners reported an increase in sales numbers to Cigar Coop, but Gurkha is the first to issue a public statement on its performance at the 2017 IPCPR.
Photo Credit: Gurkha Cigars