---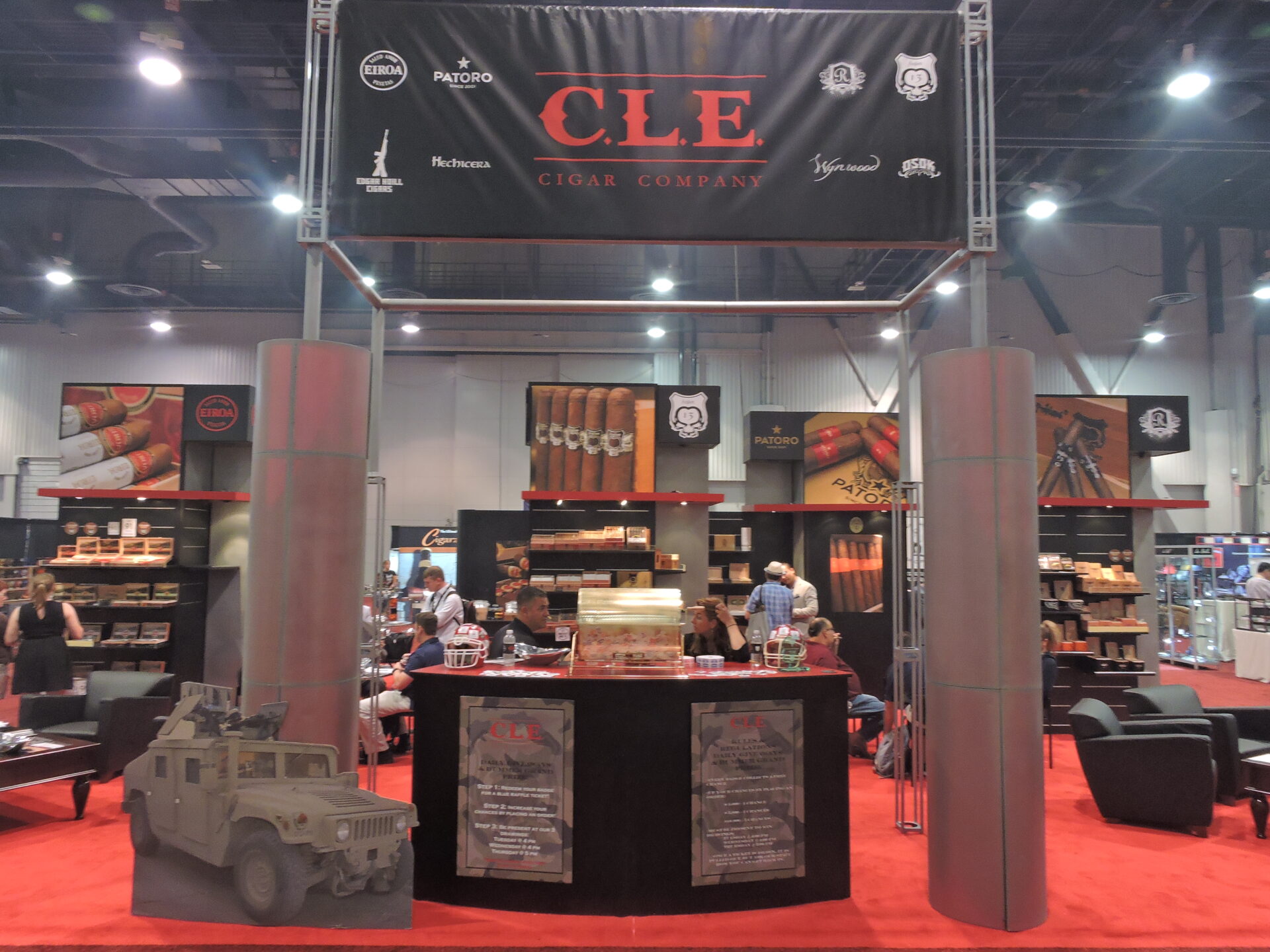 It seems like yesterday that Christian Eiroa returned to the cigar business with the launch of C.L.E. Cigar Company, but this year Eiroa and C.L.E. celebrated five years in business. There was plenty of activity to showcase that milestone. At the same time, C.L.E. showed it is a company that is building on its strengths.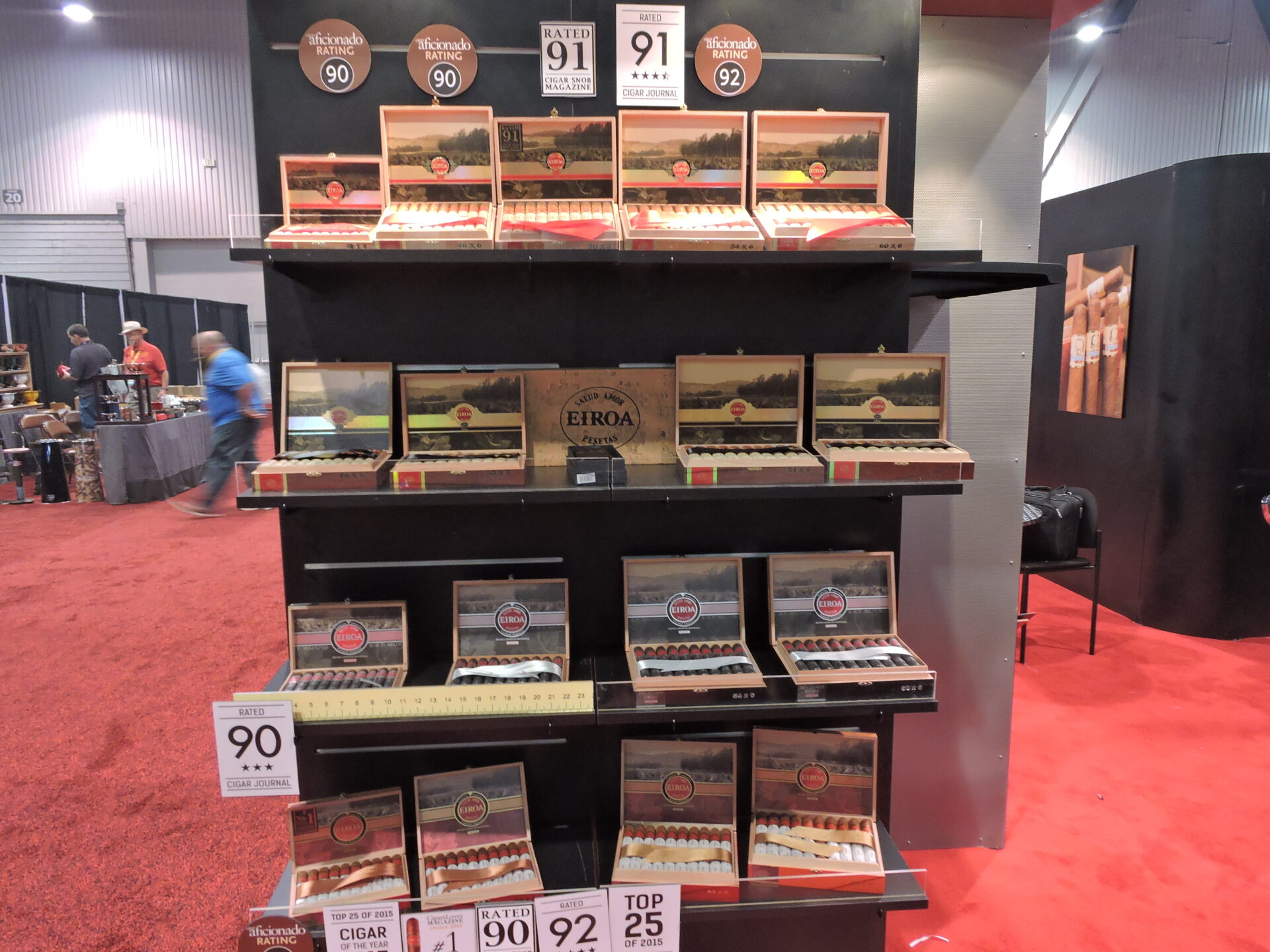 Five years ago, Eiroa launched C.L.E. Cigar Company, which has become a family of brands. There are brands such as the C.L.E. and Eiroa brands that are very close to Eiroa, his family, and heritage. There have also been plenty of other brands for which Eiroa has partnered with others. He referred to this concept as an incubator and has worked with several people to bring good ideas to reality. Such brands include: Asylum Cigars (with Tom Lazuka), Edgar Hoill Cigars (with Edgar Hoill), Wynwood Cigars (with Robert Caldwell), Pura Soul Cigars (with Robert Wright), and Sotolongo / Hechicera Cigars (with Grace Sotolongo).
Over the past three years, some consolidation of the brands occurred. Robert Caldwell and Grace Sotolongo would depart C.L.E. and, while their brand names are still on the banner, for all practical purposes Wynwood and Hechicera are be gone. While Robert Wright would also depart C.L.E., he would take Pura Soul Cigars independent.
This year, I noticed a couple of more changes. For starters, Wright who has still shared the C.L.E. booth for the past two years was not at this year's IPCPR. I also notched that the Edgar Hoill and his brands were also not present at the C.L.E. booth. In fact, Hoill was seen at the Casa Turrent booth this year. Finally JRE Tobacco, the separate company of Julio and Justo Eiroa (Christian's father and brother) moved into its own booth this year after sharing C.L.E. booth space last year.
While there might are now fewer brands, it seems C.L.E. has taken this opportunity to focus around its strengths – namely the C.L.E and Eiroa brands, as well as the hugely successful Asylum Cigar brand. At the same time, C.L.E. has strengthened itself with two strong distribution arrangements. Three years ago, the company started distributing Patoro Cigars – adding some Dominican offerings in the  portfolio. Last year, the company started distributing Reyes Family cigars.
The Brands
C.L.E.
There wasn't a "new" C.L.E. cigar, but there were two significant things to report. First up, the C.L.E. Azabache, a line originally introduced to the Tobacconist Association of America (TAA) as a part of the 2016 TAA Exclusive Series, is now generally available.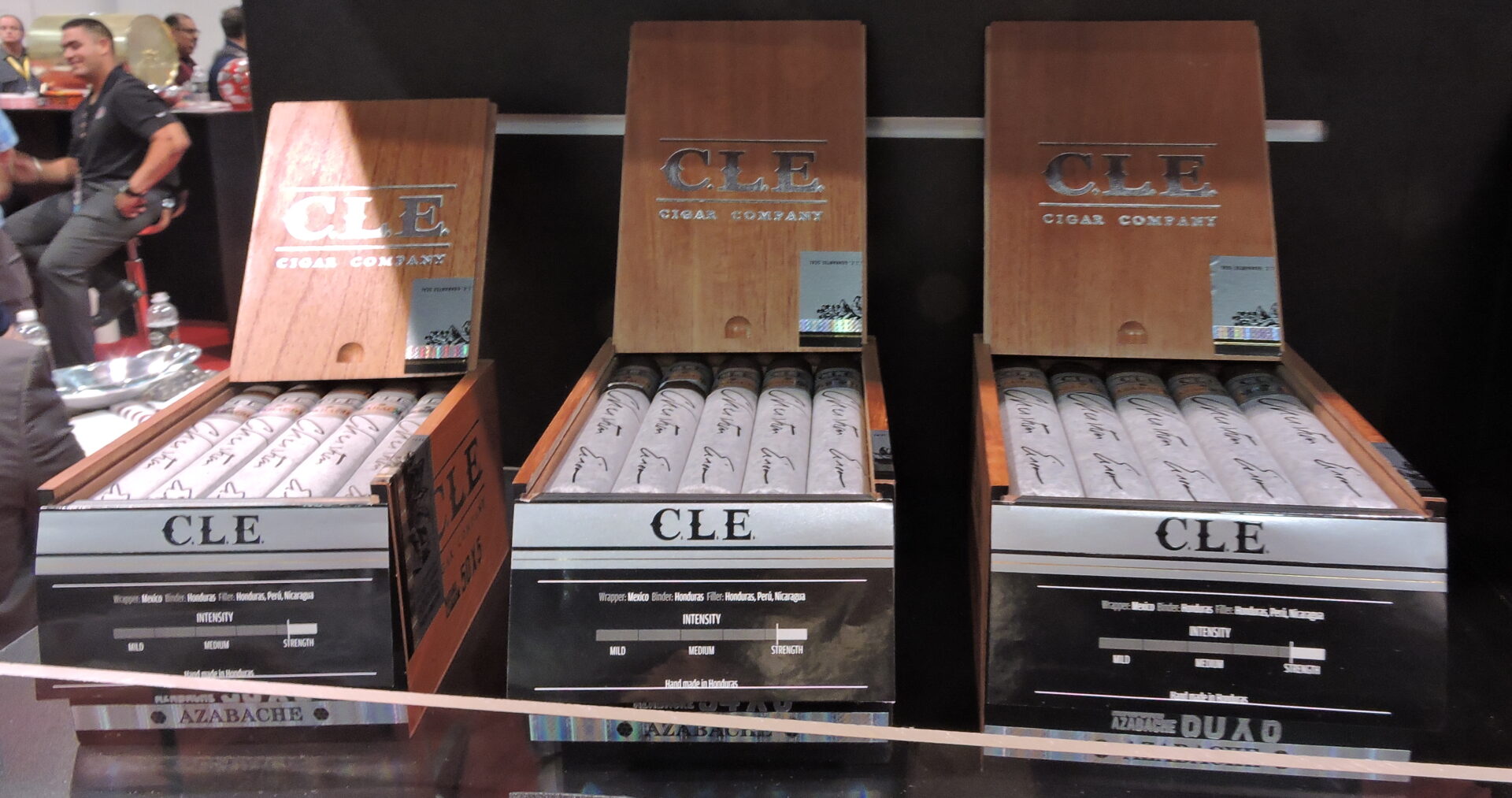 Secondly, the C.L.E. branded products have now adopted a consistent cabinet-style box option for its packaging – similar to what is seen on C.L.E. Chele and C.L.E Prieto.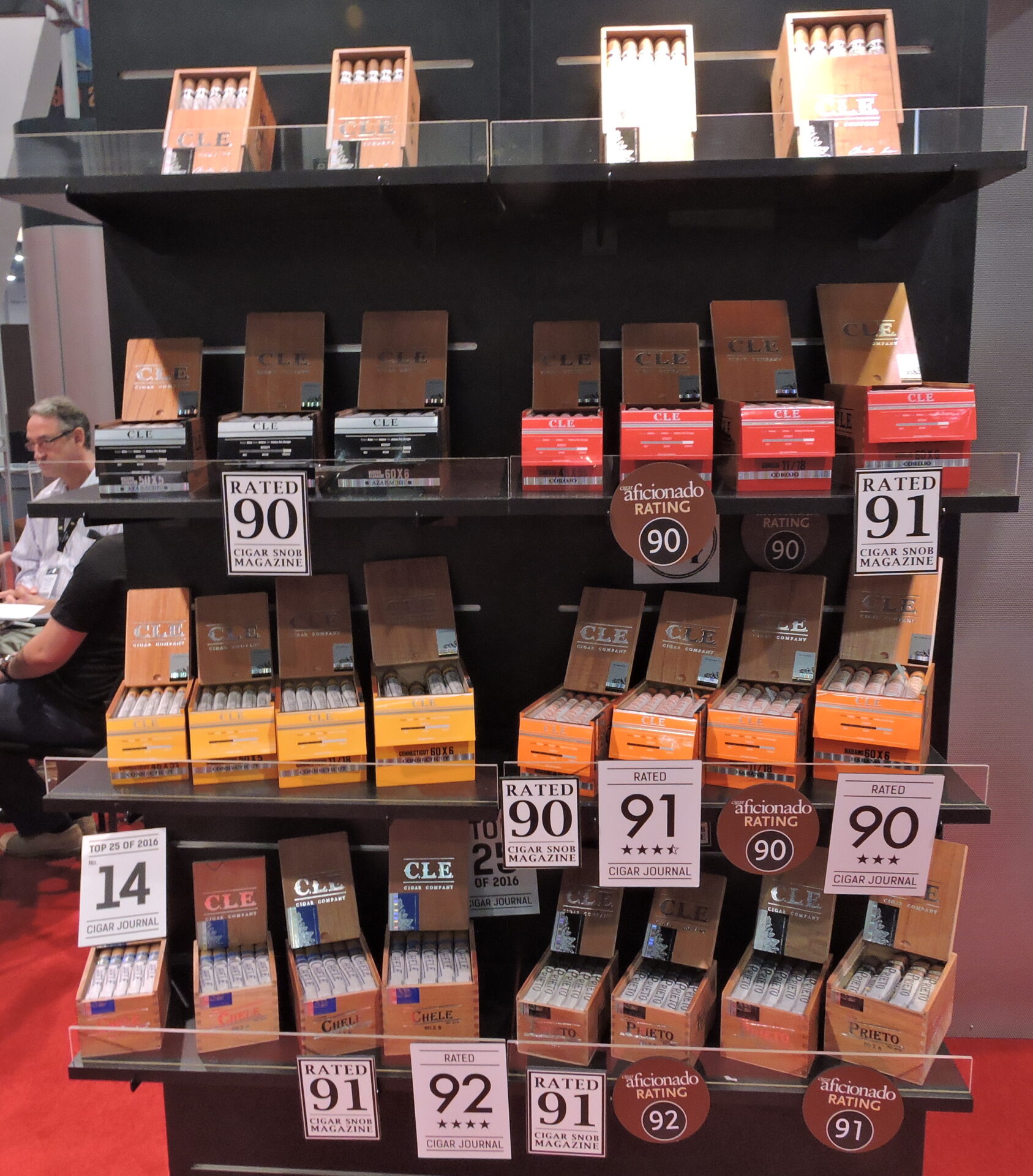 Eiroa
The fourth blend under the Eiroa brand, the Eiroa First 20 Years Colorado was showcased. This was one of our highest rated cigars in 2017.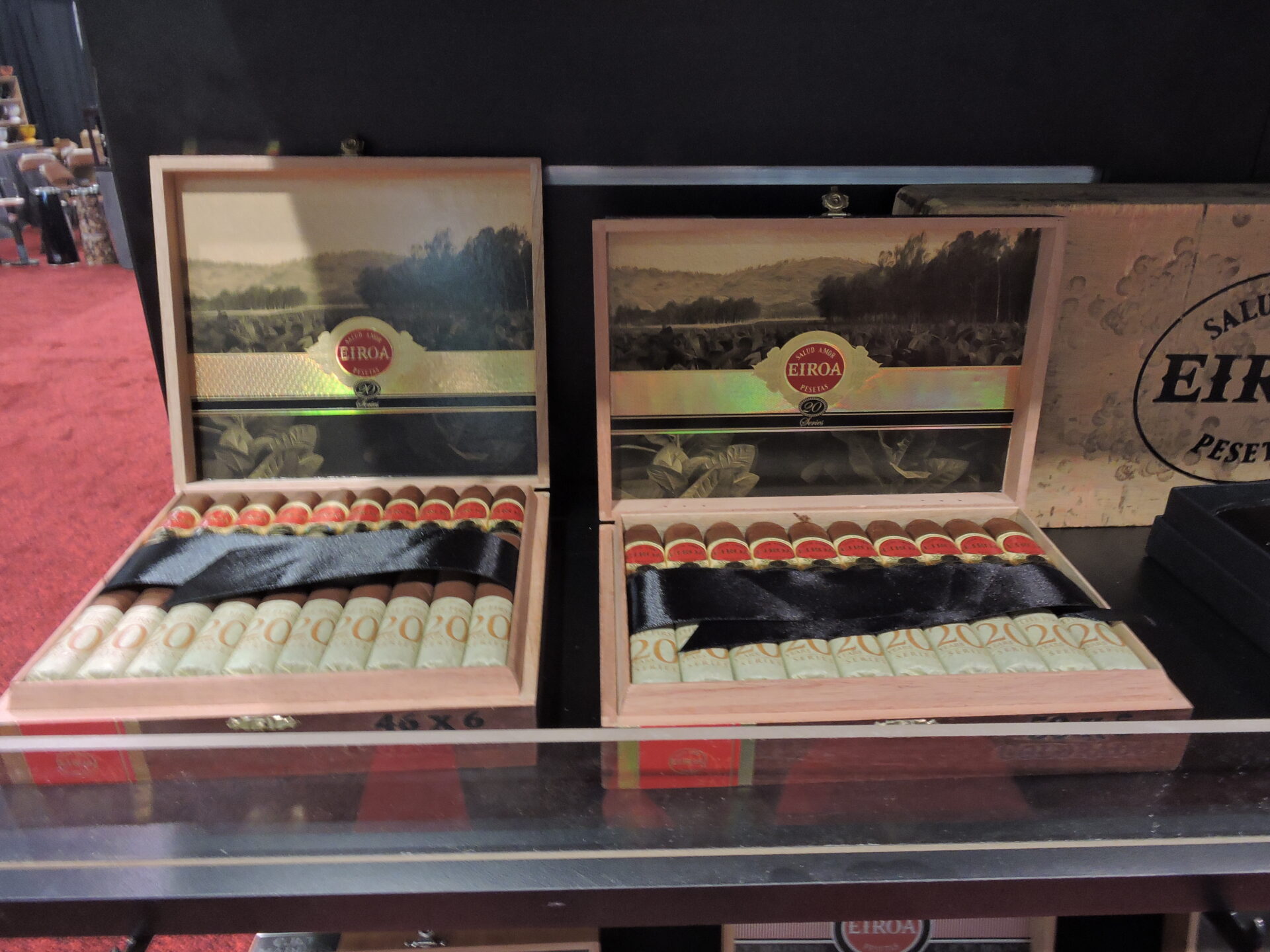 Asylum Cigars
This year, Asylum unveiled the Asylum 13 Medulla Oblongata. It's a Honduran puro consisting of Authentic Corojo. It is packaged in 50-count boxes in both a round and box-press format offered in four sizes.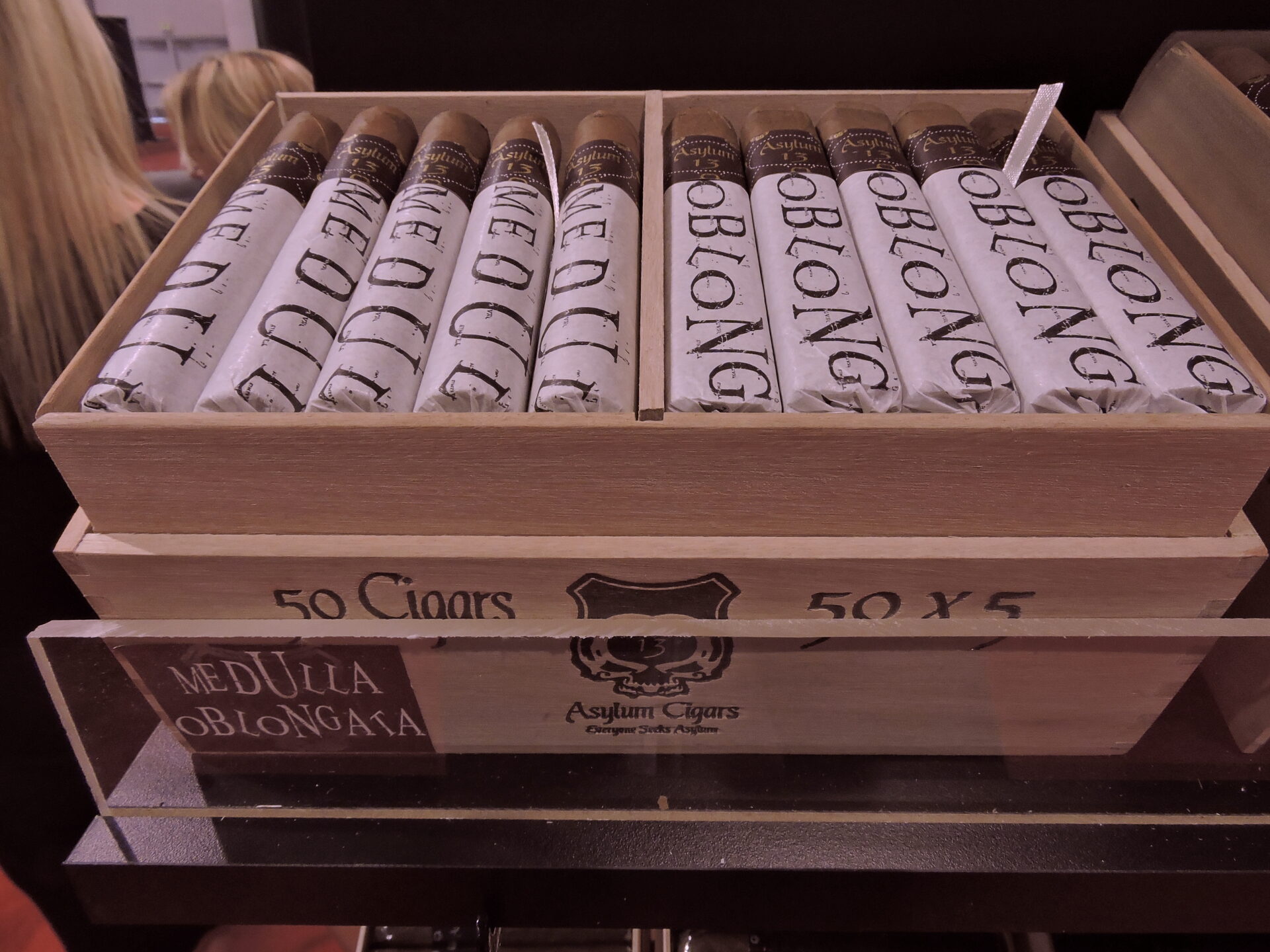 The brand also showed off a new Triple Cutter. It's an accessory with three cigar punches that also doubles as fidget spinner.
Patoro
This year the brand co-owned by Patrick Martin and Dr. Pablo Schneider introduced a limited amount of its Patoro Vintage Robusto to the U.S. market while focusing on its core lines ( Patoro Serie P, Patoro Gran Añejo Reserva, and the Patoro Brasil).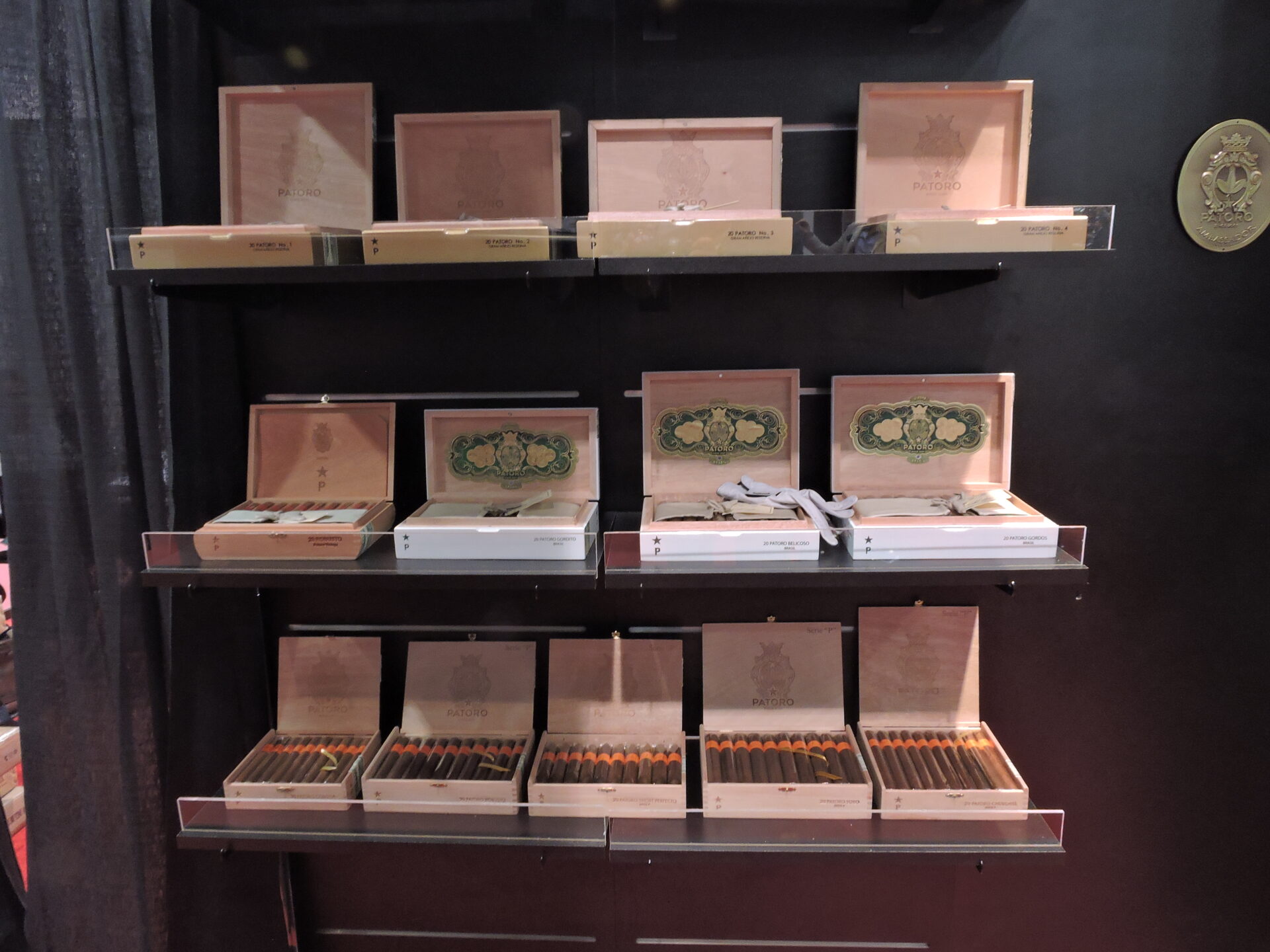 Reyes Brands
This was the first year Puros Indios and Cuba Aliados were at the C.L.E. booth.
Footnotes
To commemorate five years in business, C.L.E. gave away a Humvee vehicle. This prize was won by Sean Caughlin of Ambassador Cigars and Spirits, a retailer located in Michigan. In addition, C.L.E.'s booth captured the Best in Show for a medium-sized booth. It's an honor given by the IPCPR each year.
C.L.E. was quite pleased with their Trade Show. Following this year's IPCPR, Christian Eiroa commented, "We're very proud of the incredible growth that we've seen over the last five years as our industry partners continue to support us in retail outlets across the world."
Photo Credits: Cigar Coop, except where noted.