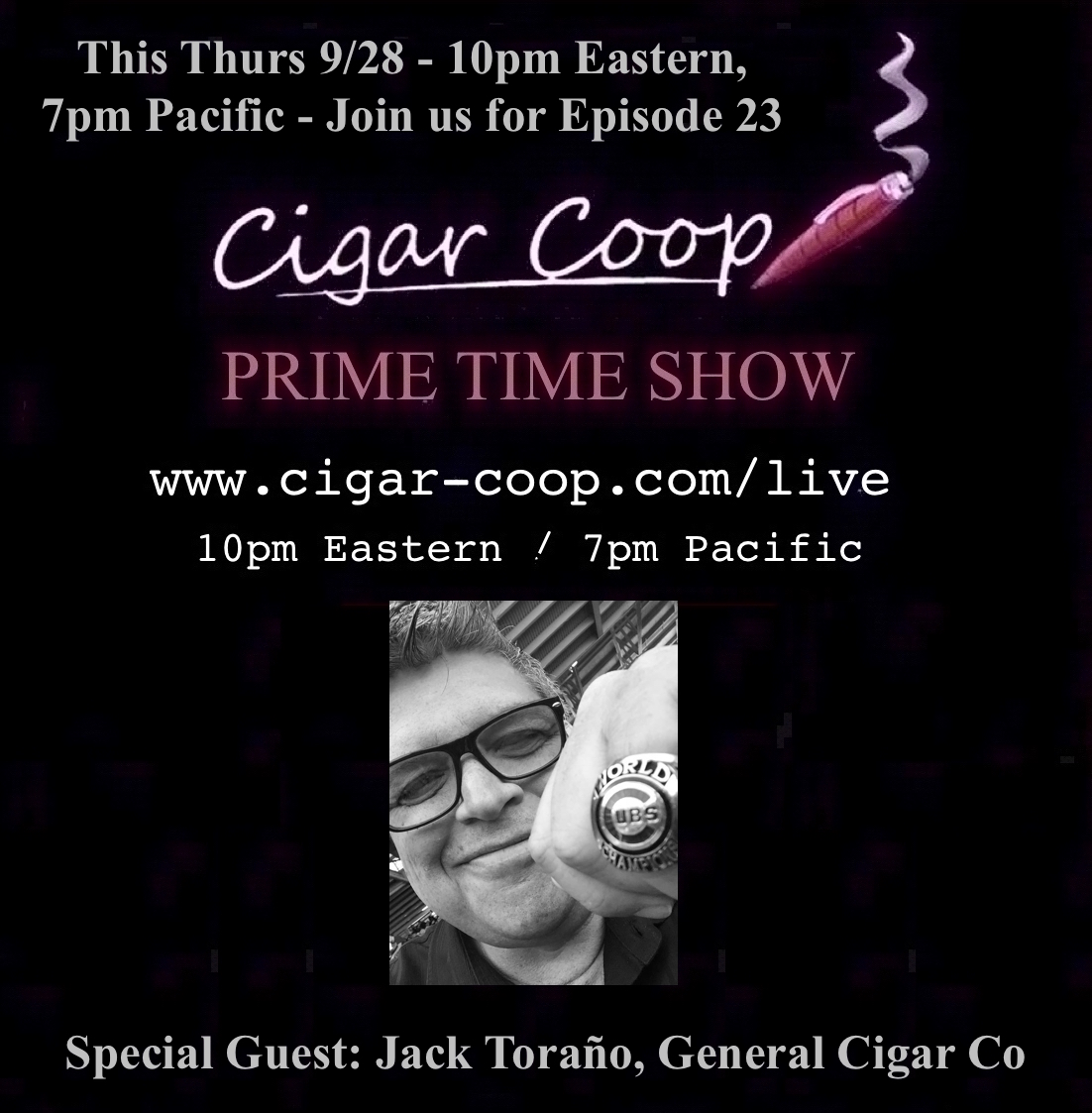 For Episode 23 of the Prime Time Show, and tonight we welcome the one and only Jack Toraño of General Cigars.
We will get an update on the happenings of the Toraño brand and at General Cigar Company. It's the night after Jack's beloved Cubs clinched their division title and we will talk a little Chicago sports with Jack in our Debonaire Ideal. Finally in our Deliberation Segment we talk cigar scoring – and how seriously should media and cigar companies take it.
Tune in live 10pm Eastern/7pm Eastern!!!!! If you miss us, you can catch Prime Time any time on Google Play Music, iTunes, Podbean, and YouTube.  The Prime Time Show – all about industry people and industry talk.
You can watch LIVE by clicking here.