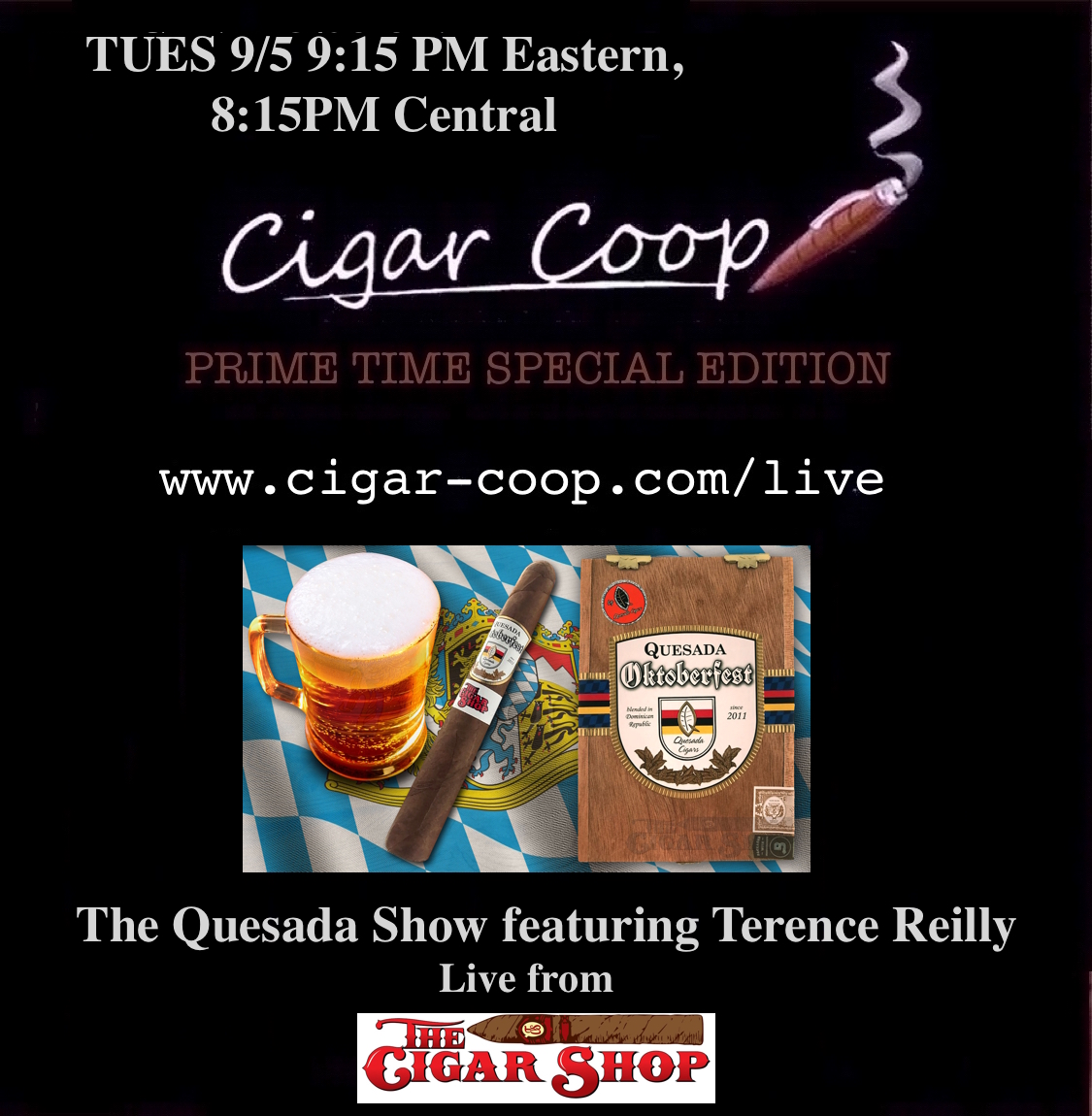 For Special Edition #11, this is truly worthy of the name "Special Edition".  We will have the whole Prime Time team on hand for this one, and Coop will be on-site at The Cigar Shop in Myrtle Beach, South Carolina. This will be an all-Quesada episode as we will welcome Terence Reilly of Quesada Cigars and Mark Boley of The Cigar Shop.
We will talk about The Cigar Shop's new exclusive cigar, the Quesada Oktoberfest Bayern and get a dive overall into everything Quesada. You won't want to miss this one!
THIS SHOW AIRS  8/15/17 9:15 PM EASTERN / 8:15 PM CENTRAL.
If you miss us, you can catch Prime Time any time on Google Play Music, iTunes, Podbean, and YouTube.
You can watch LIVE by clicking here.