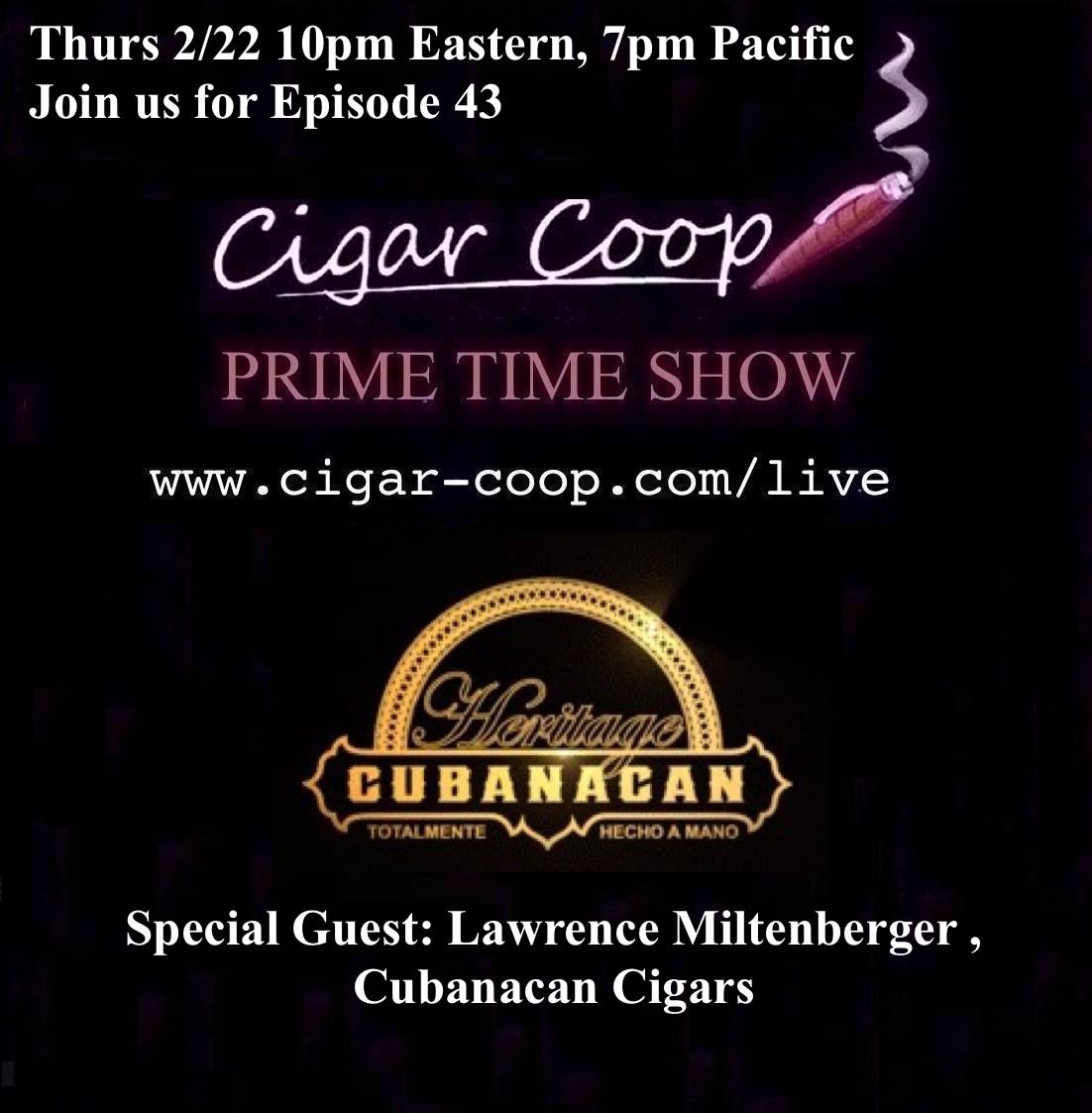 On Episode 43, we welcome Lawrence Miltenberger of Cubanacan Cigars. We will chronicle Lawrence's journey through the cigar industry and catch up on what's new at Cubanacan.
In our Debonaire Ideal segment, we talk with Winter Sports. Finally, in our Deliberation Segment, we will discuss cigar media and contests.
Tune in live at a 10pm Eastern/7pm Pacific. If you miss us, you can catch Prime Time any time on Google Play Music, iTunes, Podbean, and YouTube. The Prime Time Show – all about industry people and industry talk.
You can watch LIVE by clicking here