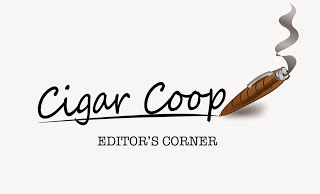 February 2017 was a whirlwind month at Cigar Coop.  Earlier in the month, we announced our separation from Stogie Geeks and that we would be taking our brand independent.  That was also a busy month in that I had trips to the three major cigar-producing countries in the world outside of Cuba: the Dominican Republic, Honduras, and Nicaragua. The timing of the separation at the same time as the trips wasn't ideal, but I had already been able to at least begin building an infrastructure for the next chapter of Cigar Coop.
The biggest hurdle was setting up our own back-office infrastructure to include managing our invoicing and contracts. With a clean slate, we had an opportunity to do this from the ground up – and map it to the way we do business. It involved bringing in a business manager to help with these items. By March 1st, 2017, Cigar Coop was pretty much its own animal. During this period, we worked on transitioning and making our existing customers whole with the new platform. At the same time, we turned our focus to bringing on new sponsors.
Our next steps were to address IT support and build our new podcast, but that would have to be undertaken over the following weeks.
It might seem silly to talk about these types of things, but it is an important part of our evolution. Our goal is to provide high-quality content on a daily basis. To do this, we rely on brand owners, sponsors and our audience.
Our audience is very important to us. We greatly appreciate you reading, listening, or watching our content.  We want you to know that every "like" or constructive comment on our social media page is greatly appreciated.  The Cigar Coop #rumorfree #teaserfree philosophy isn't just for our content. The philosophy extends to keeping our audience engaged and up to date on the changes going on behind the scenes.
Thank you again.
Gary Laden Tribute Show
Most of you know that my friend and co-host on the Smooth Draws Radio Show, Gary Laden, passed away on January 26, 2018.  The ESPN Radio Station in Atlanta agreed to work with the staff at Smooth Draws to broadcast a tribute show for Gary. That show will be held March 24, 2018. It will be a remote show broadcast live from Aromas Cigars and Bar in Jacksonville, Florida and will also be available on-demand.
The Smooth Draws Radio Show has been put on hiatus. It is important to note that, while I was an on-air talent on the show, I do not have an ownership stake. In terms of what that means for the show, that is still to be determined. For now, other than the Tribute Show, there are no other shows slated.
Unfortunately, I will not be able to participate on that show due to a personal scheduling conflict. I will be there in spirit and I encourage everyone to tune in that day – or better yet, head down to Jacksonville.