Agile Cigar Reviews are cigar assessments where we use a lightweight, shorter format. These will never take the place of our comprehensive reviews. They are only used on blends we have previously assessed. This might be a blend we are re-scoring or giving a score for the first time. It might be a blend we are looking at in a different size. Today we look at the D'Crossier Selection 512 Lancero This is a cigar we last assessed back in October 2015.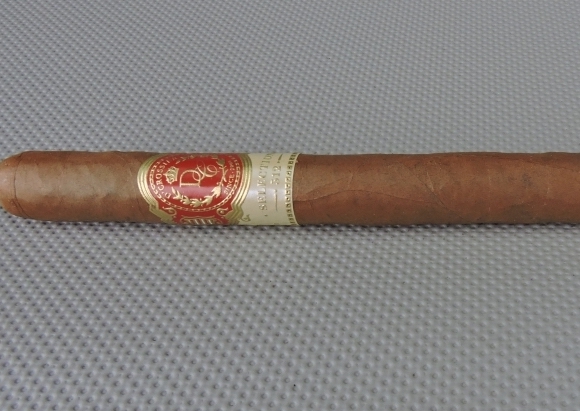 Wrapper: Ecuadorian Habano 2000
Binder: Not Disclosed
Filler: Nicaraguan
Country of Origin: Costa Rica
Lancero: 7 1/2 x 38
One can make the argument that 2015 was a breakout year for Santana Diaz and D'Crossier Cigars. One of the cigars that was a part of that year was a limited production lancero release known as the D'Crossier Selection 512 Lancero. It was a cigar that would land D'Crossier Cigars on the 2015 Cigar of the Year Countdown. Today we revisit this cigar. The cigar used for today's assessment has about 30 months of aging in the Cigar Coop humidor.
When the D'Crossier Selection 512 Lancero was announced, D'Crossier Cigars provided some context for how this cigar became an inspiration for his father.
"As a child in Cuba, Santana-Diaz fondly remembers watching his father while he studied for his economics degree. He sat on his favorite green couch with a large text book in front of him and a cigar burning nearby. His father's cigar of choice was the lancero. That image remained with Santana-Diaz for more than 35 years. Inspiring him to release this homage to his father, whom Santana-Diaz credits with instilling both patience and his pursuit of perfection; traits that he proudly practices with his cigars."
Diaz opted to create his lancero using a classic 7 1/2 x 38 format. The blend itself consists of an Ecuadorian Habano 2000 wrapper and Nicaraguan fillers. As for the binder, that leaf has not been disclosed. Diaz is known for his outstanding packaging and this pearl colored box is no exception.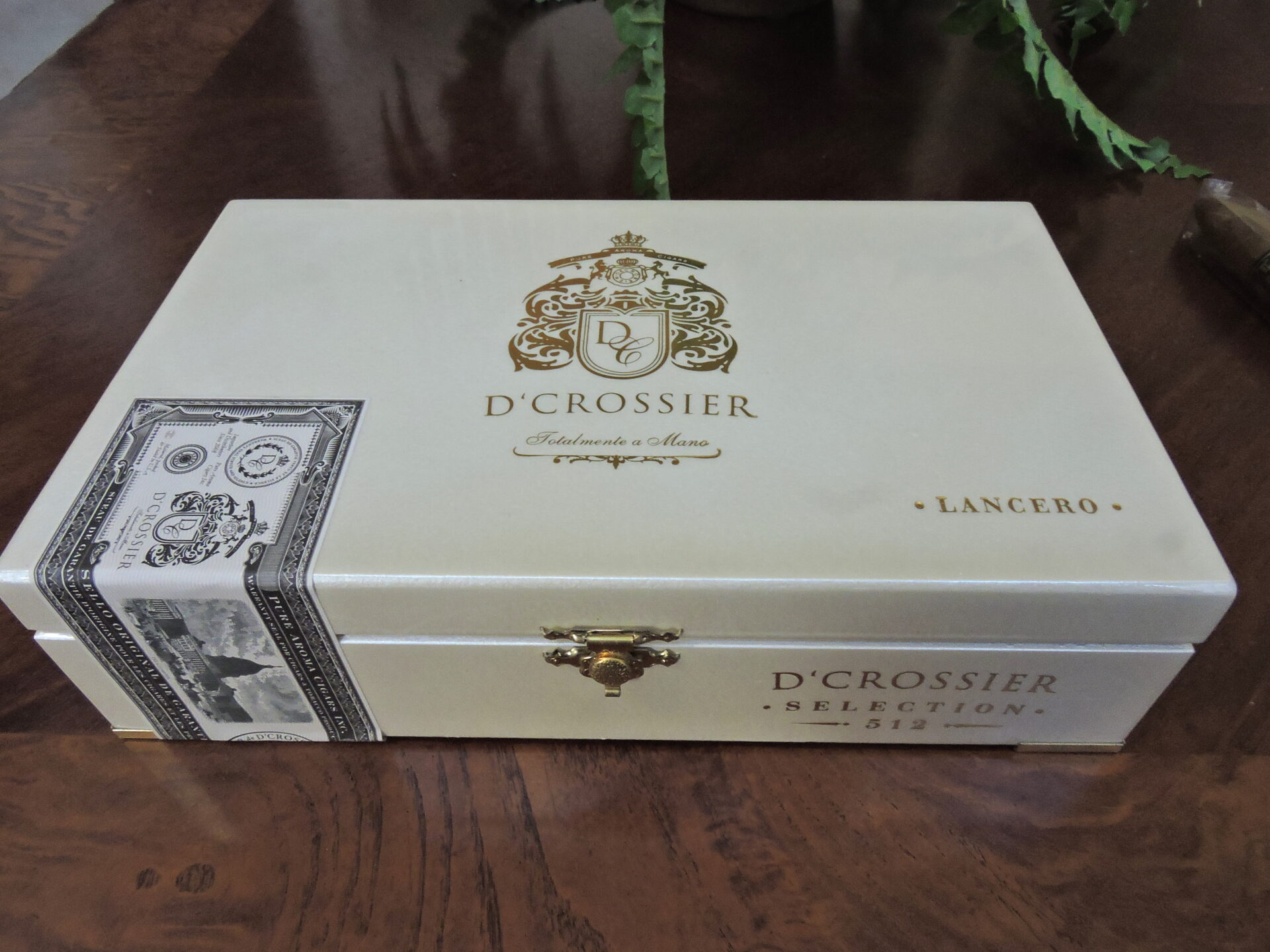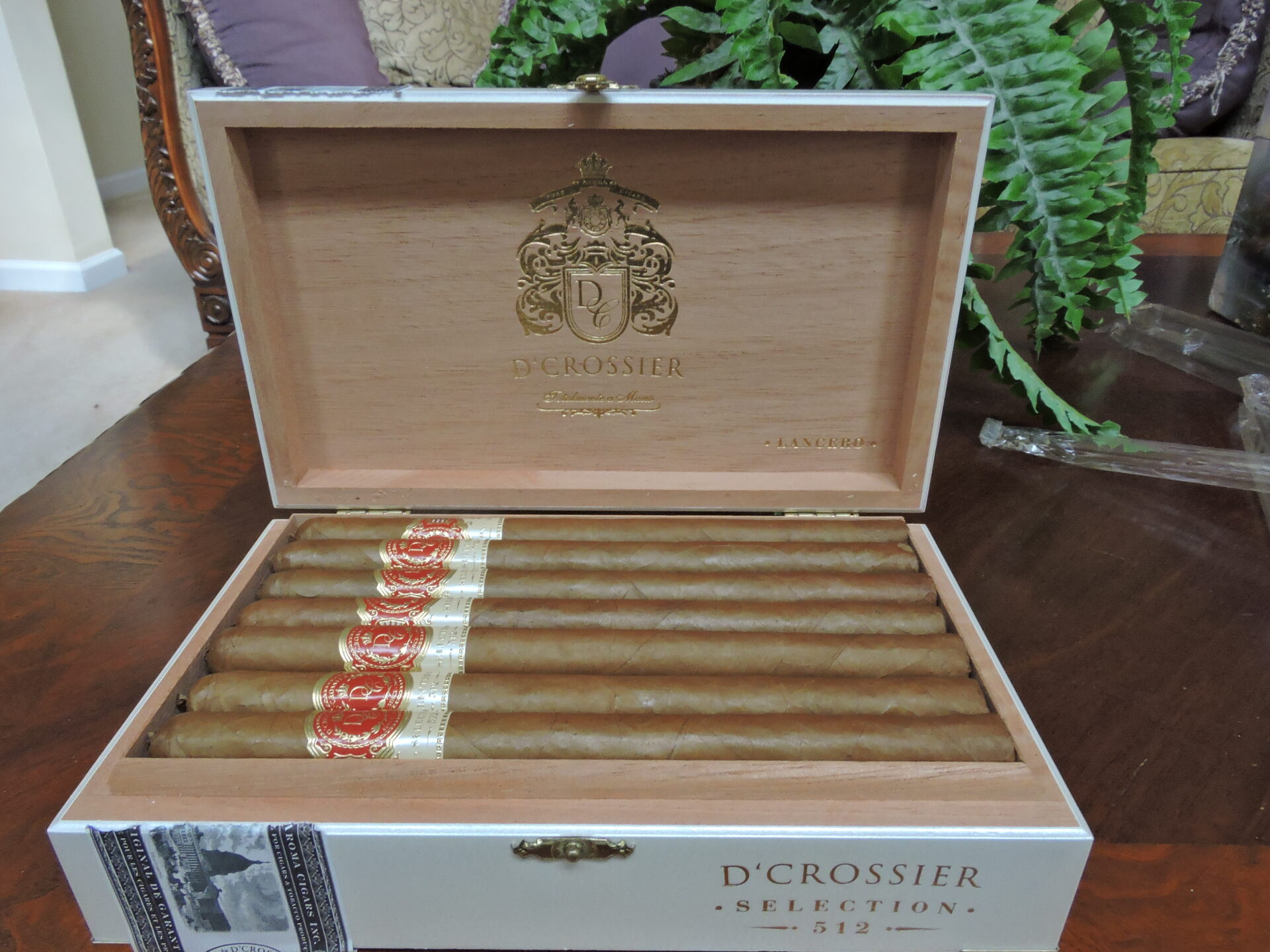 The D'Crossier Selection 512 Lancero delivered notes of cream, berry sweetness, natural tobacco, cedar, and pepper. Early on the cream and berry notes moved to the forefront. As the cigar experienced progressed, the natural tobacco became more prominent and toward the end there was a slight uptick in the pepper. Throughout the smoking experience, the D'Crossier Selection 512 maintained a nice amount of sweetness.
One thing that I noticed with this aged version of the D'Crossier Selection 512 Lancero was the strength and body was more dialed back. This time I found the Selection 512 Lancero to be a cigar that was mild to medium in strength and mild to medium in body.
What I really like about the D'Crossier Selection 512 Lancero is that it was a blend constructed from the ground up – in other words, this cigar was blended with the lancero size in mind. A lot of times lanceros are off-shoots of other blends and either some tobacco has to be subtracted from the blend to get it to the 38 ring gauge or the cigar is blended to be a 40 or 42 ring gauge. In the case of the D'Crossier Selection 512, I found the blend worked great with 38 ring gauge.  It's a cigar that delivers subtle, yet enjoyable flavors. This is a cigar that can be smoked by any cigar enthusiast any time of the day. At $13.00 per cigar, the Selection 512 Lancero is not cheap, but its high quality. It's a lancero I enjoy smoking – and it's one that garners box worthy consideration.
Summary
Burn: Excellent
Draw: Excellent
Complexity: Medium
Strength: Medium
Body: Medium
Finish: Excellent
Rating
Value: Box Worthy Consideration
Score: 91
References
Original Assessment: D'Crossier Selection 512 Lancero
News: D'Crossier Selection 512 Lancero
Price: $13.00
Source: Cigars Sent from Manufacturer: n/a
Brand Reference: D'Crossier
Photo Credits: Cigar Coop