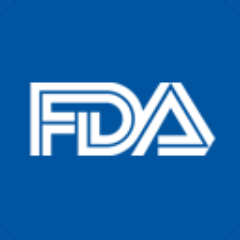 Over the past couple of weeks, the International Premium Cigar and Pipe Retailers (IPCPR), Cigar Rights of America (CRA) and Davidoff of Geneva have submitted requests for a 90 day extension of the comment period for the Advanced Notice of Public Rule Making (ANPRM) for Premium Cigars issued by the U.S. Food and Drug Administration (FDA).
On March 26th, 2018, the ANPRM for premium cigars was published by the FDA. It's a document that paints the picture of what the FDA is thinking about how or if it should regulate premium cigars. There is a public comment period to provide feedback into the FDA's way of thinking.  There have also been two other ANPRMs that have been issued which impact premium cigars – one on flavored tobacco and one on nicotine levels.
The Davidoff of Geneva request was filed via public comment on April 28th. It was submitted by Davidoff of Geneva President Jim Young. While this author has been critical of the public comments submitted thus far, Davidoff has acknowledged the complexity of the task at hand and uses it as a basis for requesting the extension:
The ANPRM provides the public only 90 days to submit comments on these questions. The data and analysis FDA requests are voluminous and complex, and Davidoff USA requires additional time to gather the requested information and data, and analyze it, in order to prepare comments that will be useful to FDA in its deliberations on this important topic.

In previous issues of similar complexity, FDA provided longer comment periods. FDA ultimately provided 120 days to respond to its ANPRM on the use of menthol in cigarettes (Docket No. FDA-2013-N-0521), and 165 days to respond to its Proposed Rule on N-nitrosonornicotine ("NNN") levels in finished smokeless tobacco products (Docket No. FDA-2016-N-2527).

Further, FDA has not issued an ANPRM only on premium cigars. FDA also issued an ANPRM on the nicotine levels in combustible cigarettes, and asked whether the scope of that rule should include other combusted tobacco products, including cigars. (Docket No. FDA-2017-N- 6189). FDA issued a third ANPRM requesting information relating to the regulation of flavors (Docket No. FDA-2017-N-6565). Davidoff USA needs sufficient time to analyze these additional ANPRMs as well.
Meanwhile, the CRA and IPCPR jointly submitted a request for extension that was dated May 4th, 2018. This request also cites the complexity of the task at hand.
The ANPRM requests comments, data, and research on three broad topics: (1) the definition of premium cigars; (2) the use patterns of premium cigars; and (3) the public health considerations associated with premium cigars. Each topic includes three to fourteen questions, and many of the questions, in turn, contain a number of sub-questions. The question regarding an appropriate definition of premium cigars alone requests comments on eighteen discrete product characteristics. Between these questions, the agency has requested a great deal of scientific and industry data, much of which will require the work of experts to collect and interpret. If done in a manner that creates a well-informed and fulsome record for review, this process will last longer than 90 days.
Back on April 14th, Altria was the first major company to request the extension. Like Davidoff and the joint IPCPR/CRA request, it cited the complexity of the task.
The FDA has not responded back publicly to any of the requests.