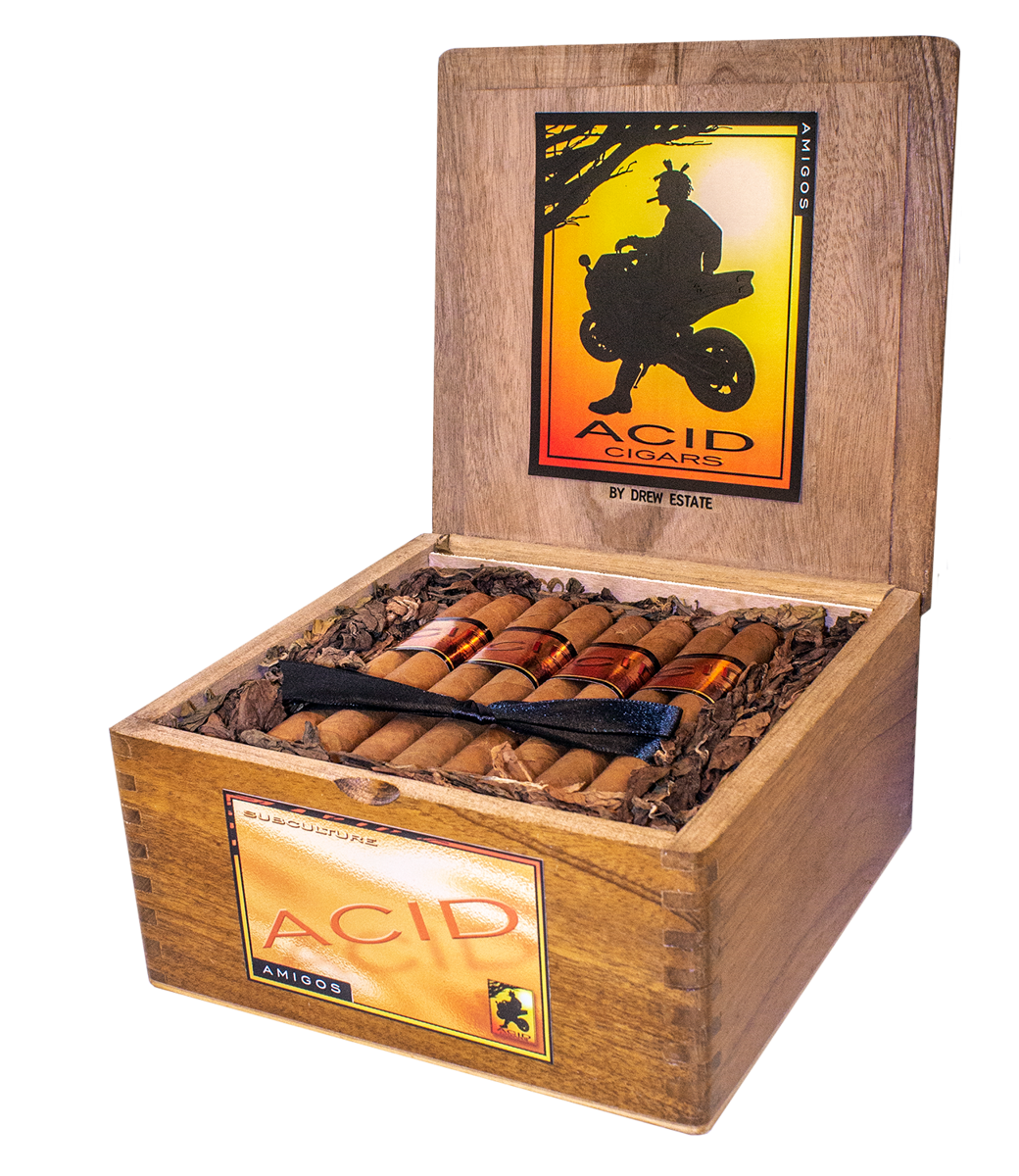 Drew Estate and New Hampshire-based Two Guys Smoke Shop have announced the return of the Acid Amigos. It's a shop-exclusive release that was first released in 2002 to Two Guys, and the cigar returns for the first time in 16 years where it will once again be an exclusive for the New Hampshire retailer..
The story of the Acid Amigos goes back to 12 years ago, when Jonathan Drew invited Drew State to be part of a select small group of retailers to have a shop exclusive ACID cigar then known as Subcultures. The name Amigos stems from the fact that the first Cuban Cigar sold in the city of Boston (where Two Guys Smoke Shop originally opened their first store) was a brand called Amigos.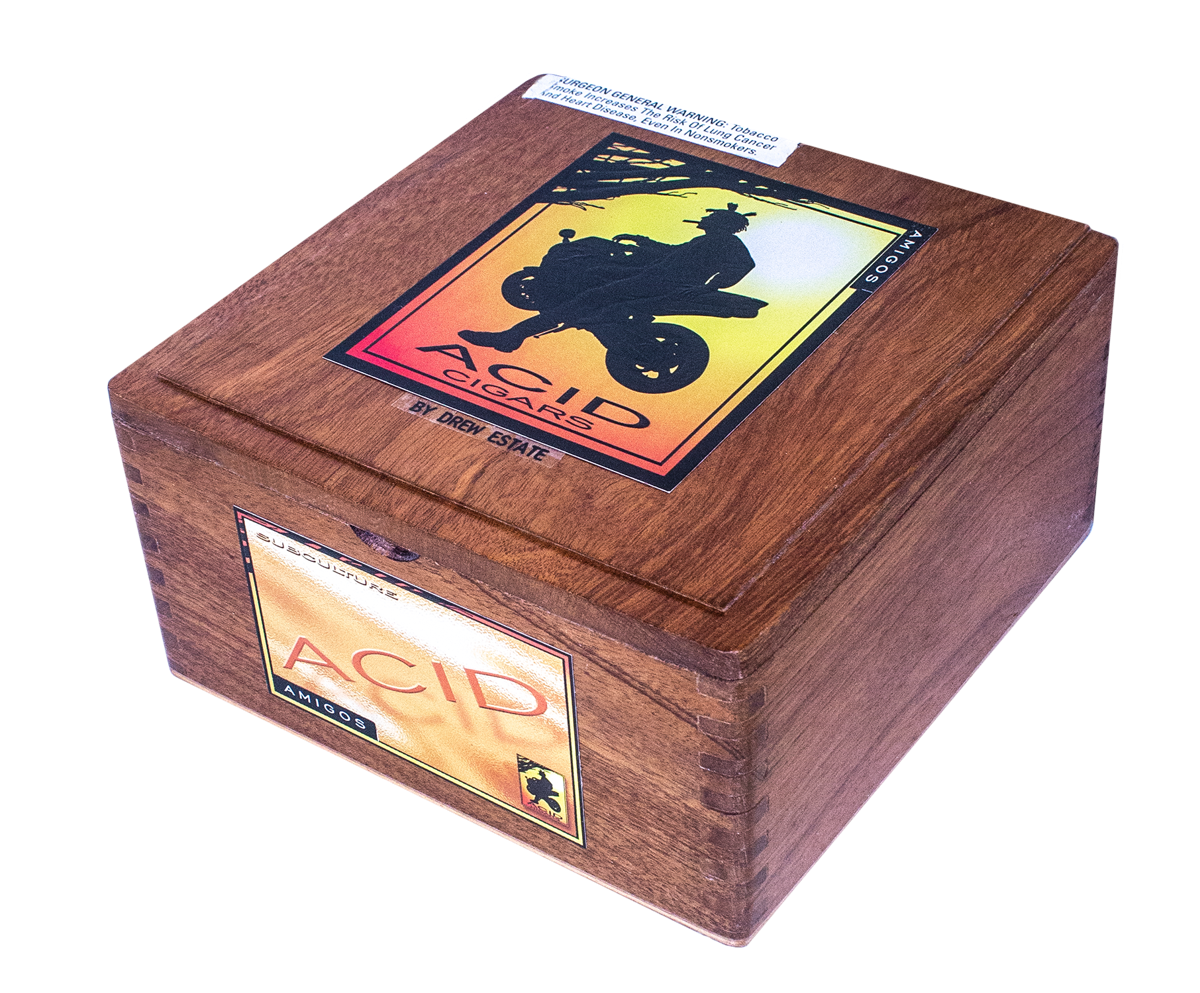 Two Guys Smoke Shop owner David Garofalo added, "Dos Hombres is technically the direct translation of Two Guys. Since cigar enthusiasts are such friendly people, our logic was when you are walking down the street and you got two cigars, if you share one with someone you instantly have a friend, Dos Amigos. We were honored to be one of the first retailers in the country to join the Subculture program, and are proud to continue with our (Drew) Diplomat Membership."
The blend for the ACID Amigos features a Connecticut Shade wrapper over a blend of Nicaraguan fillers complemented by a sweet and aromatic infusion. The cigar itself is a 5 x 38 petit lancero that features a pig-tail cap. In another interesting twist, the cigar is sold in pairs of two. ACID Amigos is sold in 40-count boxes – each containing 20 Amigo pairs. Pricing is $159.99 per box and $9.99 per pair.

Jonathan Drew President and Founder of Drew Estate added, "David and the crew at Two Guys are not just amigos of the Subculture Movement, they are friends. This is the store that I personally conducted my third cigar event ever, back in 1996. Two Guys Smoke Shop has a decorated history and is an intrinsic part of New England cigar culture. ACID Amigos is a really bad ass little subculture."
The ACID Amigos is currently available for sale at Two Guys retail stores and its online website.
Photo Credits: Drew Estate