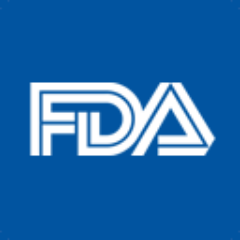 The group of Texas Cigar Companies who have been challenging the U.S. Food and Drug Administration over warning label requirements have filed an appeal on a recent decision by Judge Kimberly Priest Johnson to transfer the case to the U.S District Court in the District of Columbia. The Texas motion was filed on the same day Judge Amit P. Mehta  of the DC Court granted an injunction filed by the cigar industry trade associations (Cigar Association of America, Cigar Rights of America, and the International Premium Cigar and Pipe Retailers Association) that delays enforcement of the FDA's warning label requirements until an appeal by the trade associations is heard in court.
While the cigar trade associations had been challenging the warning label requirements in the Washington D.C. Court, a group of Texas cigar companies filed a separate lawsuit in the Eastern District of Texas Court. Back in May, the D.C. Court ruled against the trade associations. This led to an appeal of that decision by the cigar trade associations and a motion for injunction to delay the warning label requirements until the appeal was heard.
Before opening arguments were heard in the Texas case, the FDA had sought to move the case out of Texas with hopes of combining it with the case being heard in Washington D.C. Back in May, the motion to transfer the case was originally denied by Judge Priest Johnson in Texas. The FDA appealed that decision by Judge Priest Johnson.
By the time opening arguments were heard in the Texas Case on June 26, the appeal and motion for injunction in Washington D.C. had been put in motion in the lawsuit filed by the cigar trade associations. Last week, Judge Priest Johnson had reversed course and granted the FDA's request to move the case. The Texas companies responded by filing an appeal on that transfer.  The argument in the Texas case is that the Texas lawsuit is different than what is going on in Washington D.C.
While the injunction granted to the trade associations was a win for the cigar industry, the appeal process to move the Texas lawsuit back to the Teas court Is geared at providing some extra insurance should the trade associations appeal is denied.