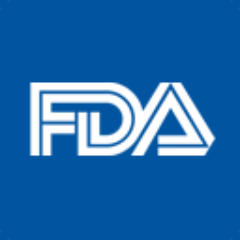 The lawsuit filed against the U.S. Food and Drug Administration (FDA) by a group of Texas cigar companies challenging the FDA's Deeming Regulations around warning labels is moving to Washington, D.C. Judge Kimberly Priest Johnson of the United States District Court for the Eastern District of Texas reversed a previous ruling where she denied an FDA motion to move the Texas lawsuit to Washington, D.C. The ruling is the latest setback the cigar industry's challenge against FDA warning labels.
The decision means the lawsuit is now in the hands of U.S. District Court for the District of Columbia, who ruled against the trade associations in their lawsuit against the FDA back in May.
Back in April, the FDA motioned to move the lawsuit filed back the Texas retailers to D.C. In May, Kimberly Priest Johnson denied the motion setting the stage for oral arguments to be heard in the case. Since the original denied motion, the trade associations announced they were appealing the May ruling by Judge Amit P. Mehta and the U.S. District Court in the District of Columbia. This seemed to play a role in Judge Priest Johnson reversing her previous ruling.
In the court ruling paving the way for the transfer of the lawsuit,  "The record in Cigar Association (the Trade Association lawsuit) reveals that the plaintiffs have since filed an appeal of the final judgment in favor of the defendants on Counts VI and VII, and have also filed a motion to stay or motion for injunction pending appeal or resolution of Count V. That motion appears to be fully briefed and ripe for decision before the court. Thus, the crux of the present lawsuit—the FDA's failure to treat premium cigars differently from other cigars and to exempt premium cigars from the warnings requirement—is squarely before the court in Cigar Association. The Court, therefore, finds that the present lawsuit and Cigar Association involve common subject matter and core issues that substantially overlap."
While this decision does not bode well for the cigar industry in stopping the August 10th implementation of warning labels on cigar product, there still is another chance. The trade associations have asked the court for an injunction against the enforcement of the FDA's warning label requirements or postponing of the August 10, 2018 effective date for 60 days. No decision by the court has been made on that motion as of yet.