---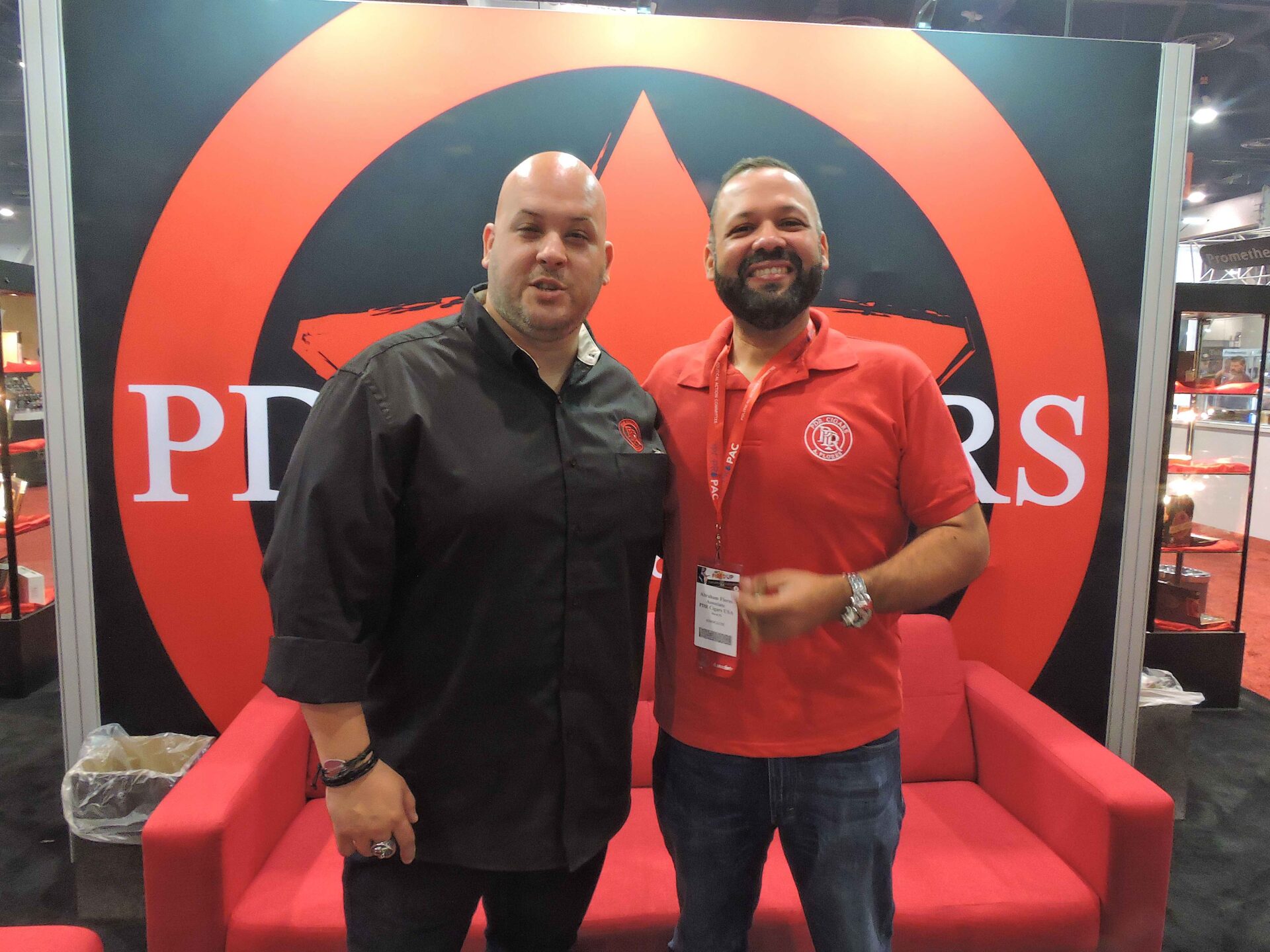 Some changes are happening at PDR Cigars this year. Owner Abe Flores has named Richie Otero the company's new Director of Sales. At the same time, the company is launching a new logo – which is going to permeate into some of its packaging. At the same time, the company had several new releases that were being introduced .
While the PDR Star logo hasn't completely been phased out, PDR has already phasing in the new logo. This logo consists of three interlocking P, D, and R letters with the name "PDR CIGARS" and "A. FLORES" on it.  The PDR star is also on the new logo, but has a diminished presence.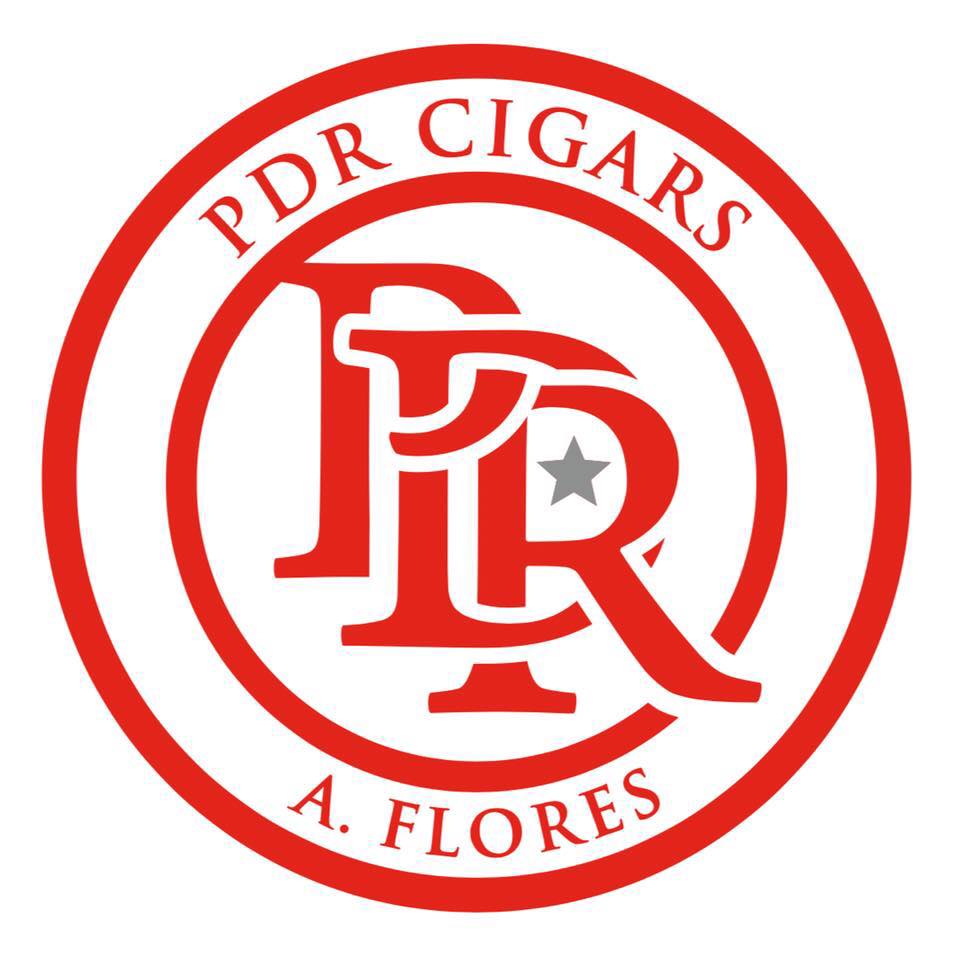 First up, there is a new installment to the A. Flores Gran Reserva line in the form of a maduro. This A. Flores Gran Reserva Maduro joins the A. Flores Gran Reserva Corojo, Habano, and Desflorado (Connecticut Shade offering). This cigar features a San Andres Maduro wrapper over a Dominican Olor binder and Dominican Olor filler. The cigars are available in five sizes: Half Corona (3 1/2 x 46), Robusto (5 x 52), Torpedo: (6 1/2 x 52), Gran Toro: (6 x 54), and  Double Magnum: (6 x 60). All of the sizes will be available in 24 count boxes except the Half Corona which will be available in 5 count tins or 50-count boxes.
As a whole, the Gran Reserva line is getting a packaging upgrade. The cedar sleeves are being replaced by paper sleeves.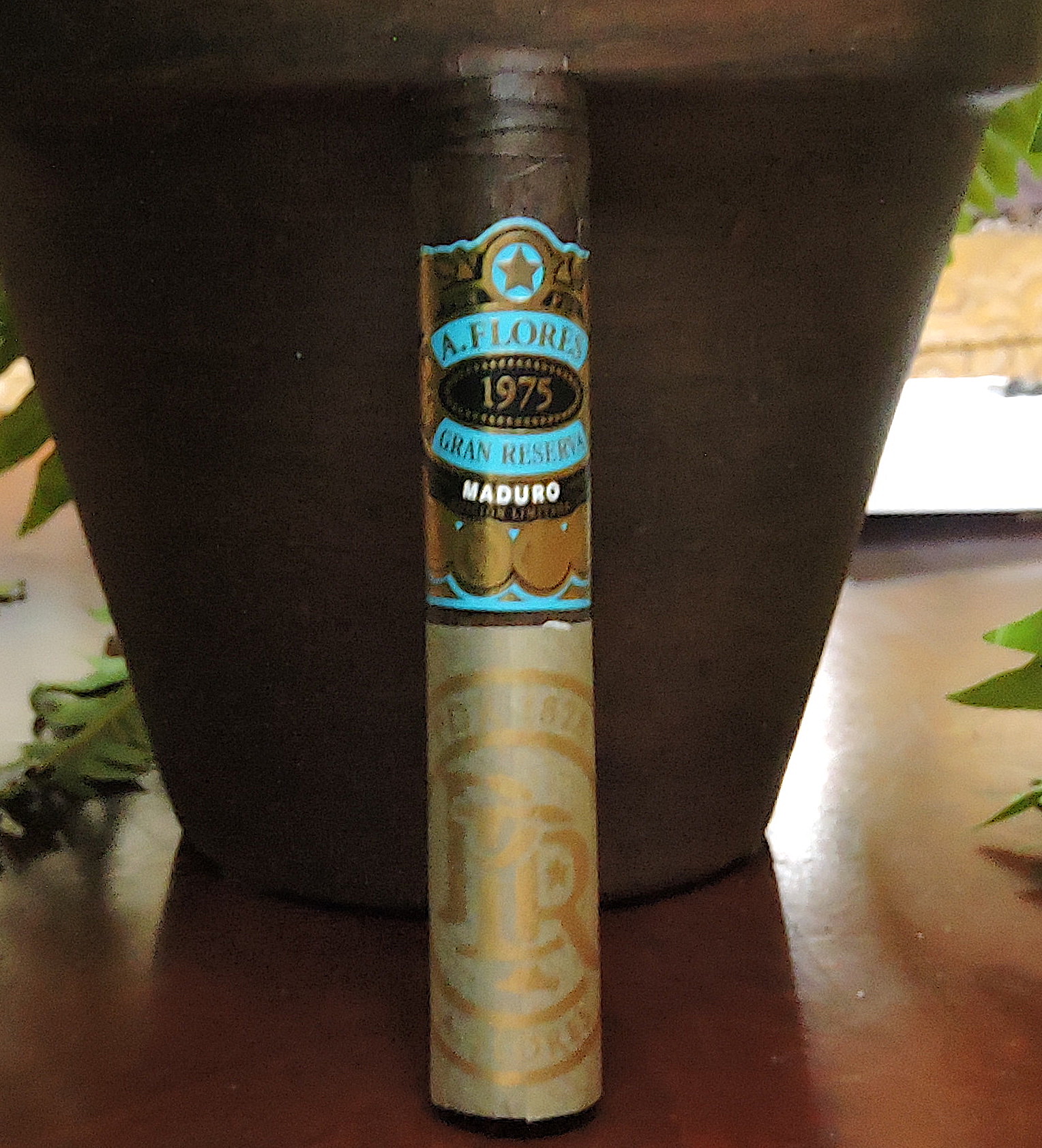 There is a new line of coffee flavored cigars known as PDR 1878 Roast Cafe. The cigars come in three varietals: Natural Roast, Medium Roast, and Dark Roast. These are extensions of three of the PDR 1878 lines. The PDR 1878 Roast Cafe Natural Roast is a coffee flavored offshoot of the PDR 1878 Capa Natural (aka White Label). The PDR 1878 Roast Cafe Medium Roast is based on the PDR 1878 Capa Sun Grown (aka Blue Label) while the PDR 1878 Roast Cafe Dark Roast is based on the PDR 1878 Capa Maduro (Black Label).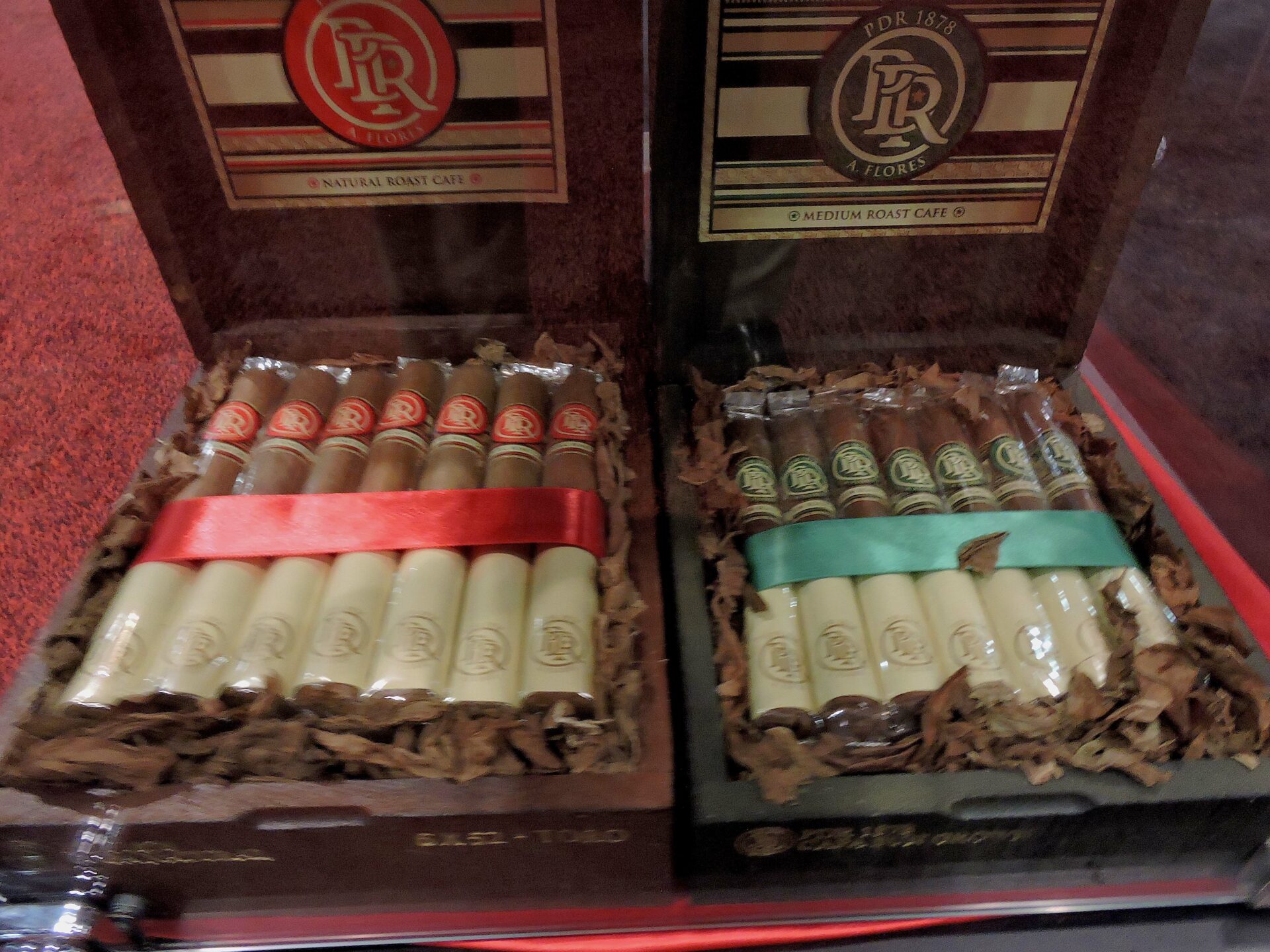 Each of the three blends is available in three sizes: Corona: (5 1/4 x 44), Robusto: (5 x 52), and Toro: (6 x 52). All three sizes are presented in 20-count boxes.
Speaking of the core PDR 1878 line, this will undergo packaging changes – including new boxes and bands featuring the new logo. These will affect all four lines: Capa Natural, Cape Oscura, Cape Sun Grown, and Capa Maduro.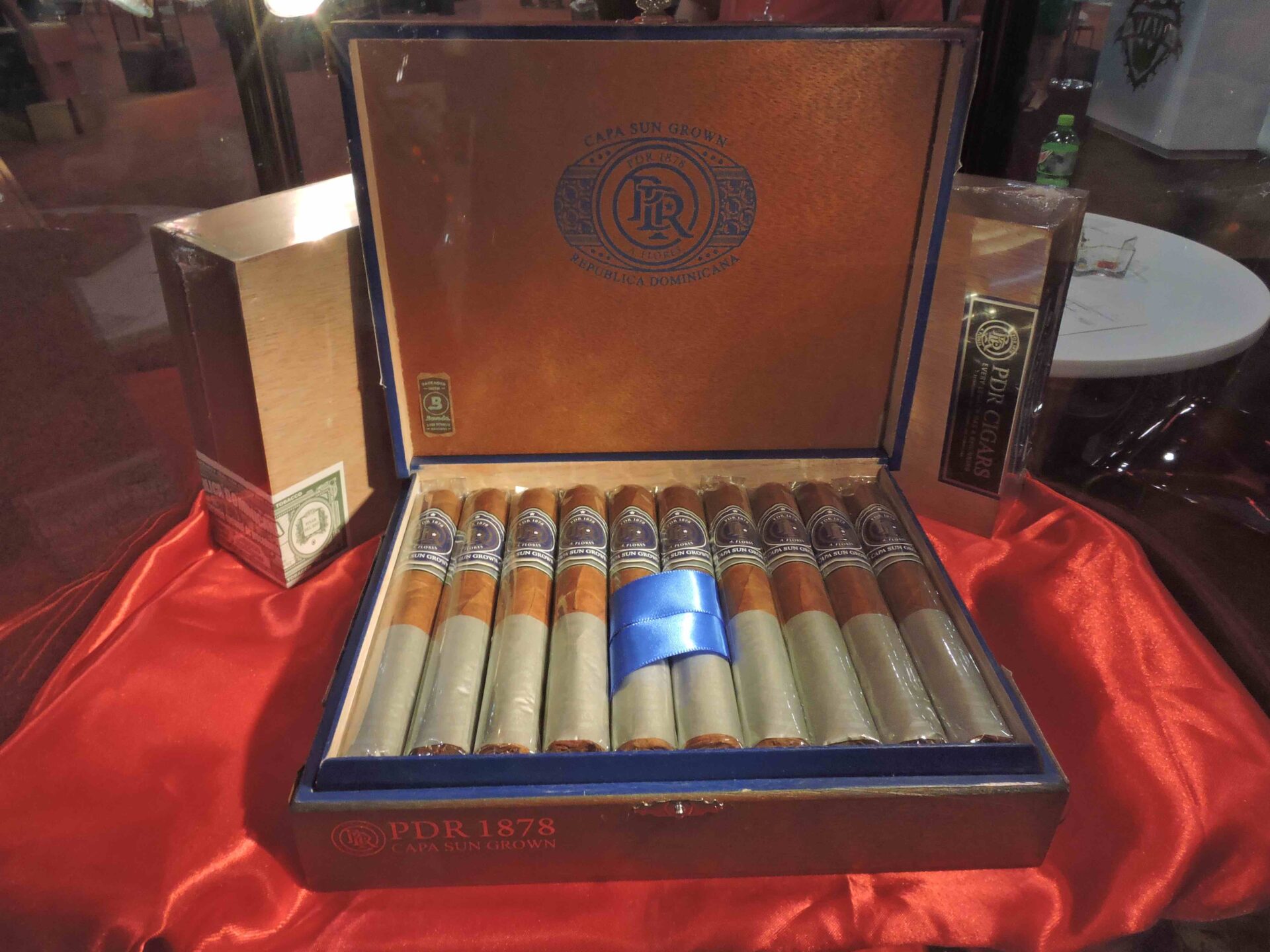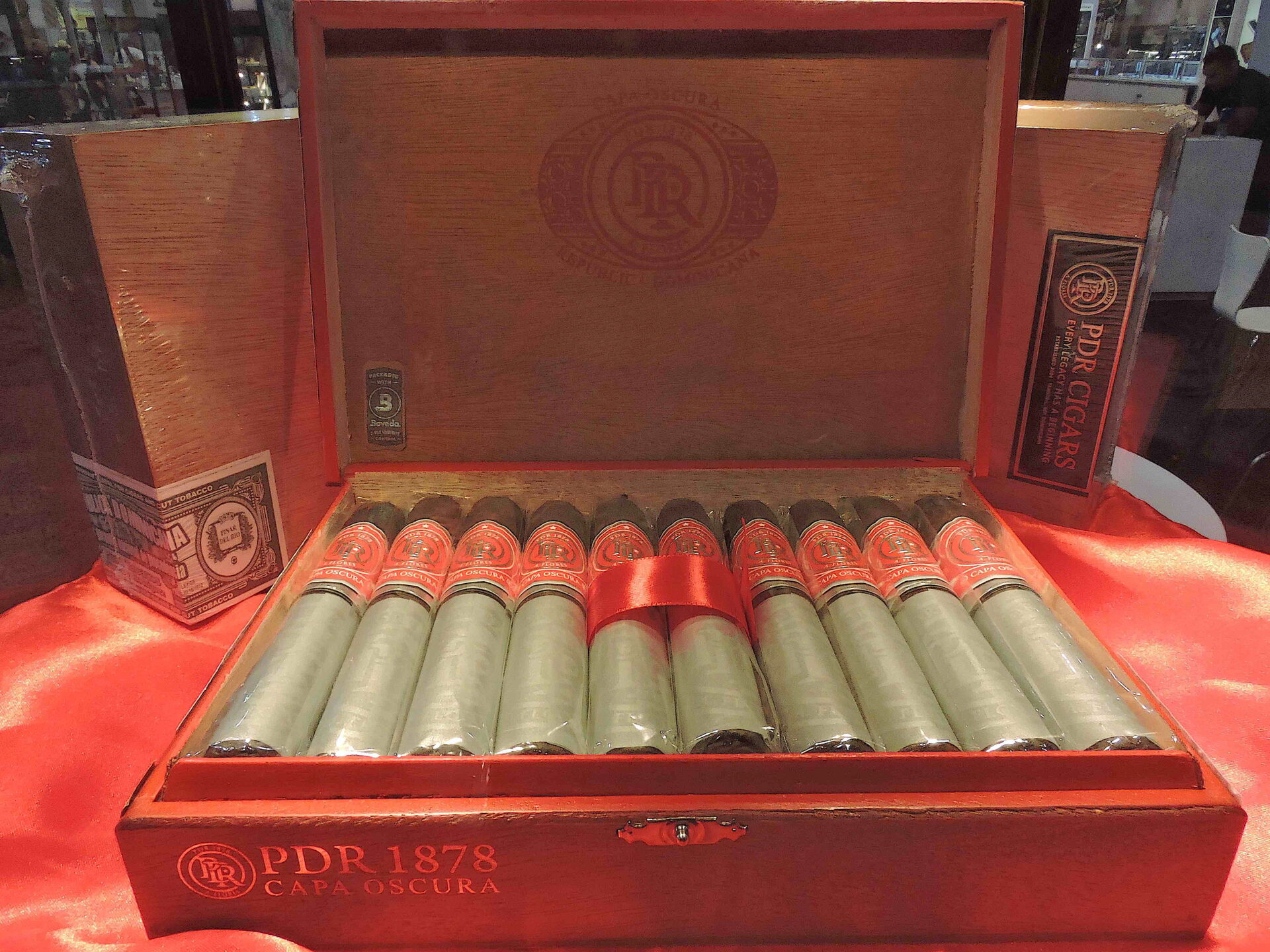 The Flores y Rodriguez Connecticut Valley Reserve Azul and Maduro lines are returning. These are two ultra-premium limited production lines by PDR Cigars. Both cigars utilize a Connecticut Broadleaf wrapper, Jalapa binder, and a combination of Dominican Corojo, and Nicaraguan Condega tobaccos in the filler. The difference is the Azul uses a Connecticut Broadleaf Rosado wrapper as opposed to an Oscuro on the maduro. Both lines will once again be offered in 15-count boxes or 19-count ceramic jars.
Finally, El Criollito expands with four new vitolas bringing the total number to eight. The new sizes are shorter smokes in length. These sizes include:  Club (4 1/2 x 30), Perla (3 3/4 x 42), Purito (4 x 34), and Short Gordo (4 1/4 x 58). El Criollito is a line originally released in Europe, but was launched last year for the U.S. at the 2017 IPCPR. The blend for El Criollito features an Ecuadorian Criollo Rosado wrapper over a San Andres binder, and fillers from Nicaragua and the Dominican Republic.
2018 Product Reports
Photo Credits: Cigar Coop