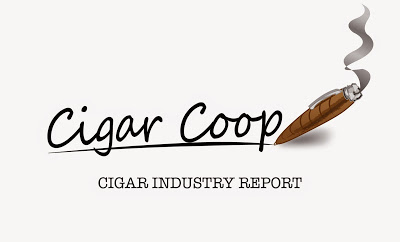 The Cigar Industry Report is a one-stop place to catch up on the activity here at Cigar Coop. It is a combination of the news reports, cigar reviews, and assessment updates we do throughout the week. In addition, each week we will look back at Cigar Coop history. Look for this report every Saturday morning at 8am Eastern Time.

Cigar Industry Report: Edition 321 (3/16/19)
Feature of the Week: FDA News
Feature of the Week: Simon Chase Passes Away
Simon Chase, known as one of the world's most foremost experts in Cuban Cigars, and his tenure at Hunters & Frankau has passed away.
News and Previews
---
Assessments
Agile Cigar Reviews
Feature Story
Editor's Corner
---
Prime Time Show
This week for Episode 88 we welcomed Michael Giannini of Ventura Cigar Company as our special guest We discussed music playlists in our Debonaire Ideal segment. In our Deliberation Segment, we discussed more about the upcoming TAA show.
Prime Time Special Edition
No show this week
Schedule
Prime Time
Episode 89 (3/28/19): Robert Holt, Southern Draw Cigars
Prime Time Special Edition
Special Edition #50 (3/19/19): Nicholas Melillo, Foundation Cigar Company