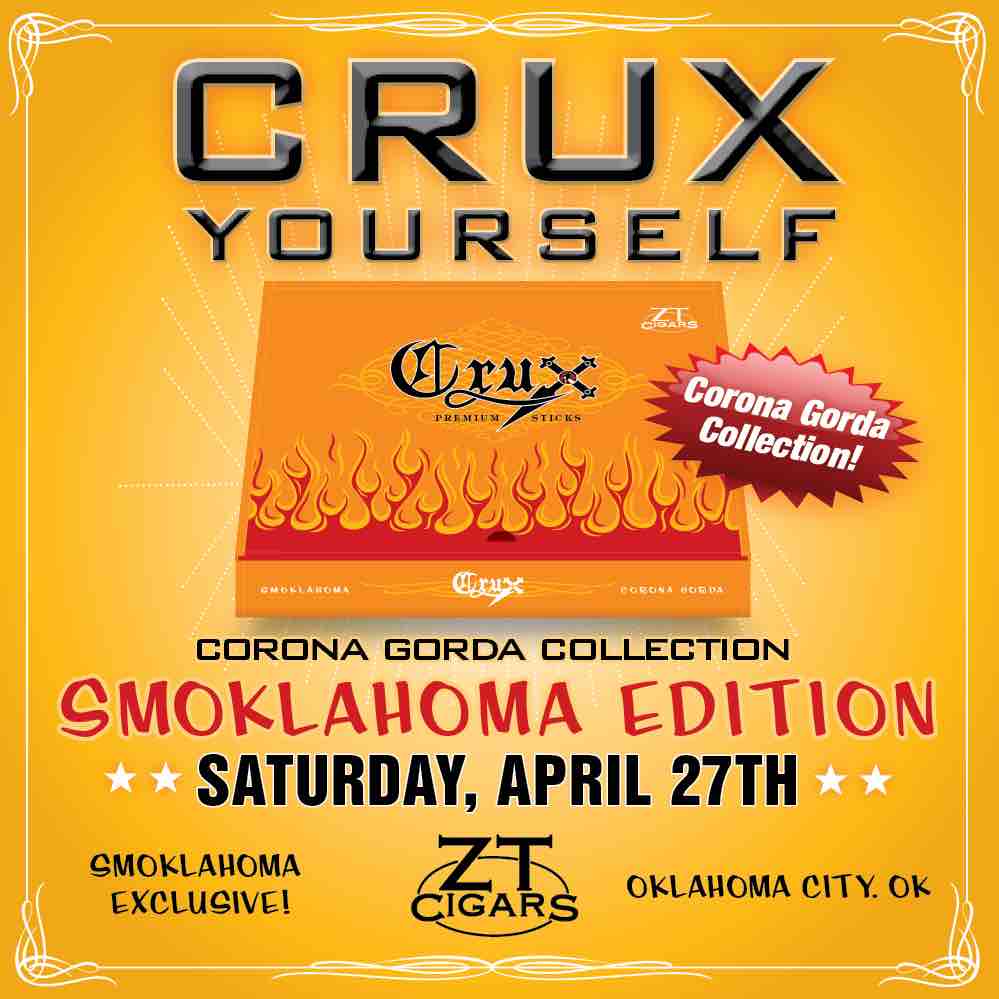 On April 27, ZT Cigars will be holding its 2019 edition of its Smoklahoma event in Oklahoma City. At the event, Crux Cigars will re-re-release its Smoklahoma Corona Gorda collection. This is a collection that made its debut at the 2017 Smoklahoma event that is a ten-count box of Crux Cigar blends in a Corona Gorda vitola.
.
The cigars within the collection include two each of the Crux Classic, Passport, Bull & Bear, Guild, and Epicure blends in a 5 3/8 x 46 format. The Passport, Bull & Bear, and Guild Corona Gorda are exclusive to the Smoklahoma sampler.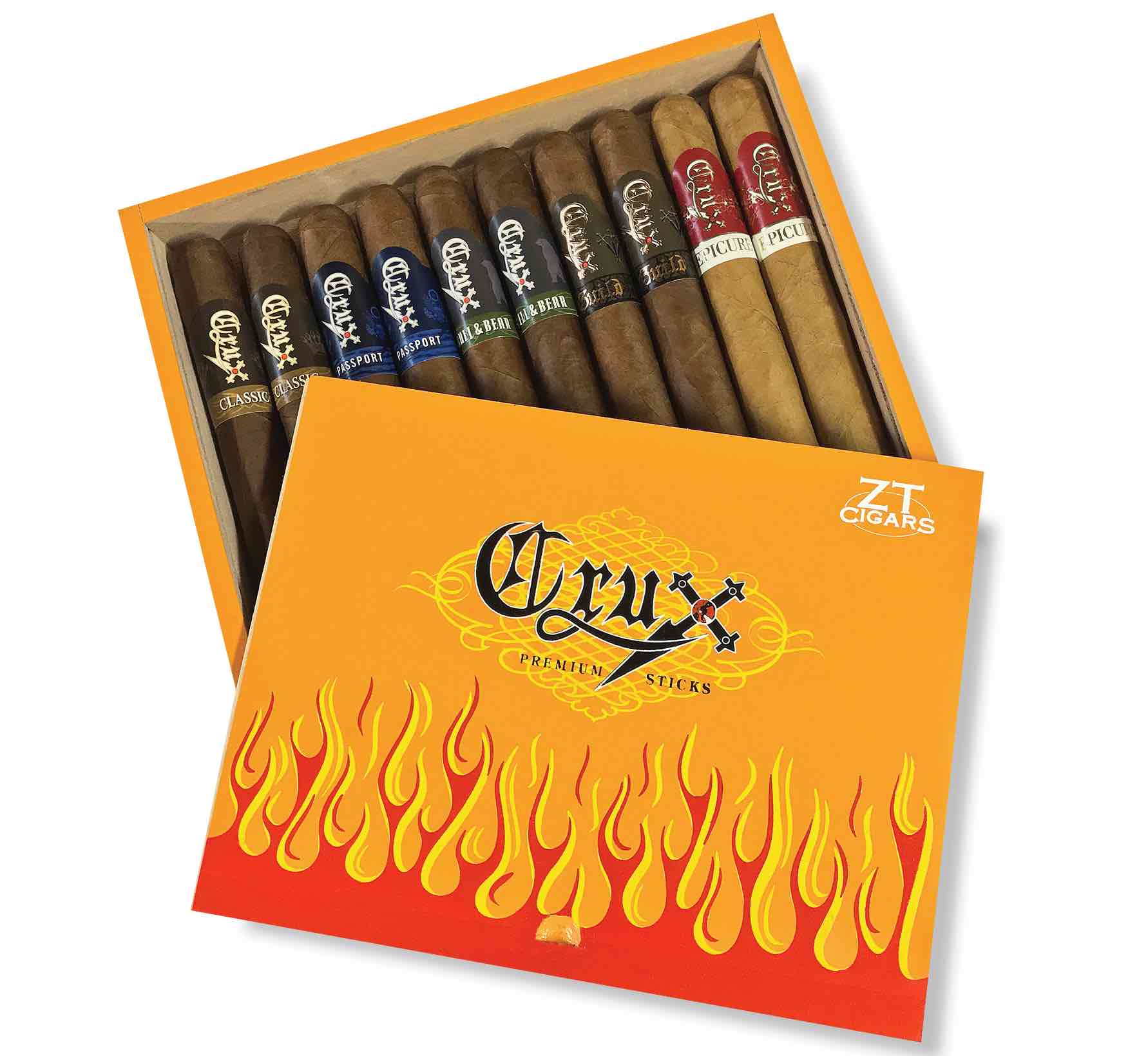 "We are happy to be back and participate in the 2019 Smoklahoma event with our retail partner, ZT Cigars," said Crux Cigars Vice President Casey Haugen in a press release.
The cigars are packaged in a box designed to reflect the customer spirit of street hot rods from the 1950s and 1960s. The flames and colors complement the pinstriped-like type on the boxes.
Pricing for the Corona Gorda Collection is set at $80.00 MSRP.
Image Credits: Crux Cigars