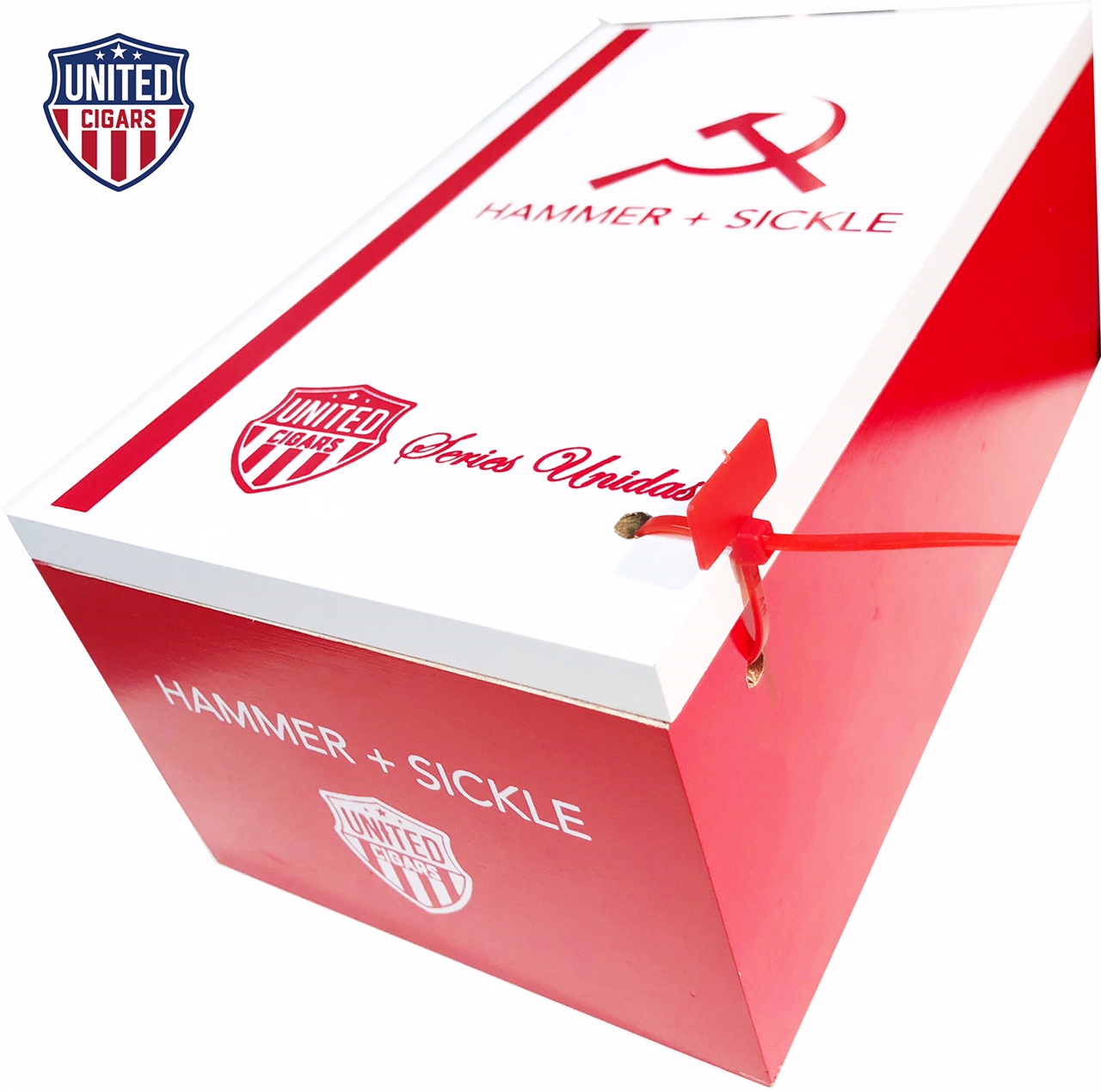 United Cigars has announced it is launching a new collaboration series called Series Unidas. The first installment of this series will be done in collaboration with Hammer + Sickle cigars and is scheduled to hit retail shelves in May.
United Cigars is actually no stranger to teaming up with leading manufacturers. In conjunction with Two Guys Smoke Shop, the company has worked with leading manufacturers to produce the Firecracker Series, a Two Guys exclusive series of short stout 3 1/2 petite robustos that resemble a firecracker. This spearheaded United into launching a wider collaboration series.
Plans to work with Hammer + Sickle were put into motion in early 2018, but the project was put on hold following the death of Hammer + Sickle President Eric Hanson.
"The cigars were made and packaging idea's discussed, but after Eric's passing everything was put on hold." Stated Erik Wentworth, Executive Vice President of Hammer & Sickle Cigars in a press release who added, "these cigars have been resting for over one year now and have aged beautifully."
In January 2019, Wentworth along with Oliver Nivaud, Director of Sales & Marketing for United Cigars resumed the project. According to Nivaud, "To have had the chance to work with Hanson on this was reward enough, he was an incredibly talented man with the driest sense of humor, " commented Nivaud. "But to see this finalized and ready for market is amazing."
The Series Unidas Hammer + Sickle release features a blend derived from Hanson's palette consisting of his favorite tobaccos made a the Davidoff factory in Nicaragua. United Cigars describes the cigar as that has the "Hammer + Sickle profile with a United Cigar kick."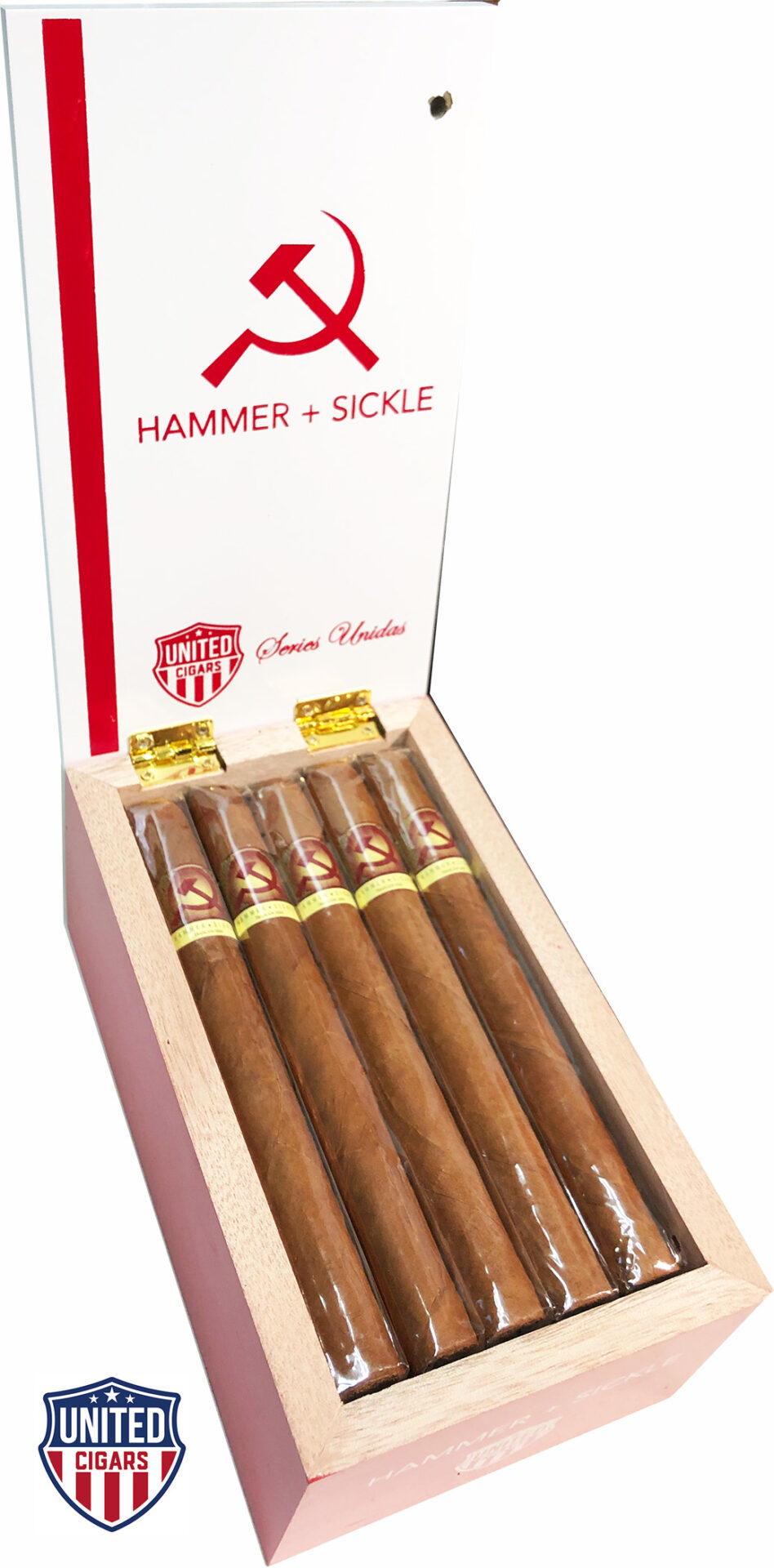 The cigar is available in one size – a 6 3/4 x 46 Corona Large. It is available in 20-count boxes featuring the United Cigar and Hammer + Sickle logos. In addition, each box will contain a zip tie that is meant to be a tamper-resistant security measure. Total production for the Series Unidas Hammer + Sickle release is set at 300 boxes.
Pricing is set at $9.00 per cigar or $180.00 per box.
Photo Credits: United Cigars