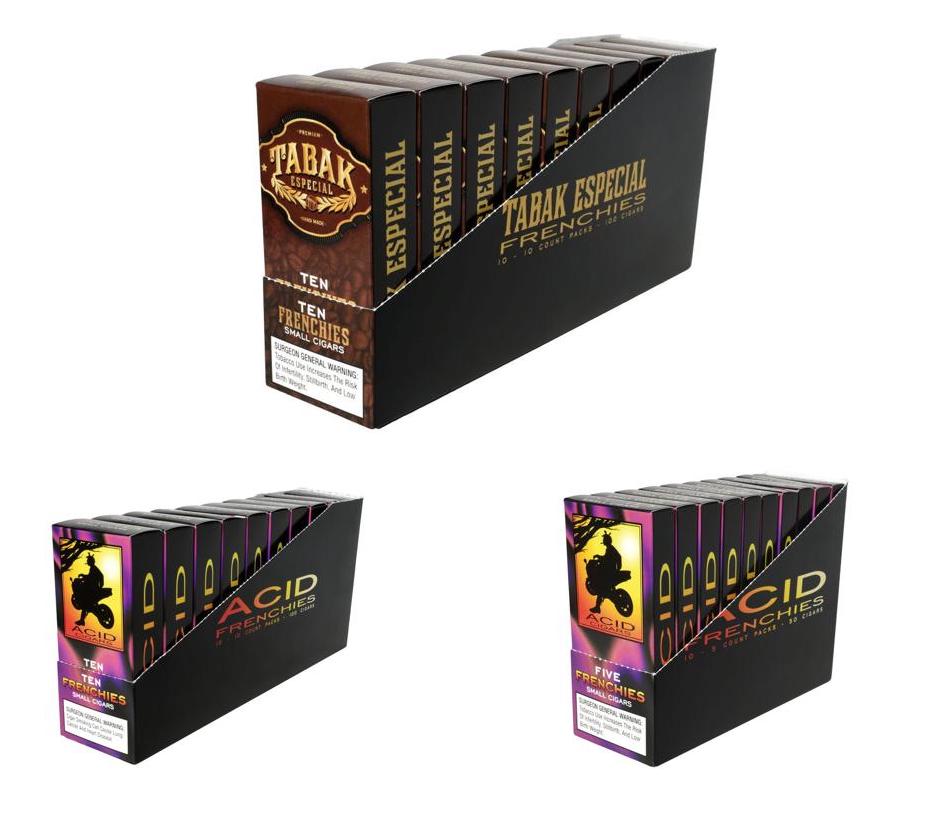 At the 2019 IPCPR Trade Show, Drew Estate will showcase its ACID Frenchies and Tabak Especial Frenchies. Frenchies are 3 1/4 x 20 line extensions to the ACID and Tabak Especial Dulce lines. These are cigars that were first previewed at the 2019 Tobacco Products Expo held earlier this year, followed by a soft launch to Kwik Trip convenience stores. The IPCPR launch will introduce Frenchies to all sales channels.
"Frenchies are truly small cigars, packaged in a mass market style box that's easy breezy for the fast-paced smoker. These small cigars produce volumes of velvety smoke and are nice and sweet, so delicious…voila!!" commented Jonathan Drew, President and Founder of Drew Estate.
Drew Estate's Fabien Ziegler discusses the Tabak Especial Gordito in the video below:
The ACID Frenchies release is a part of a series of releases by Drew Estate commemorating 20 years of the ACID brand in 2019.
For additional details, see our coverage earlier this year on the ACID and Tabak Especial Frenchies:
The 2019 IPCPR Trade Show opens June 29th, 2019, in Las Vegas, Nevada.
Photo/Video Credits: Drew Estate