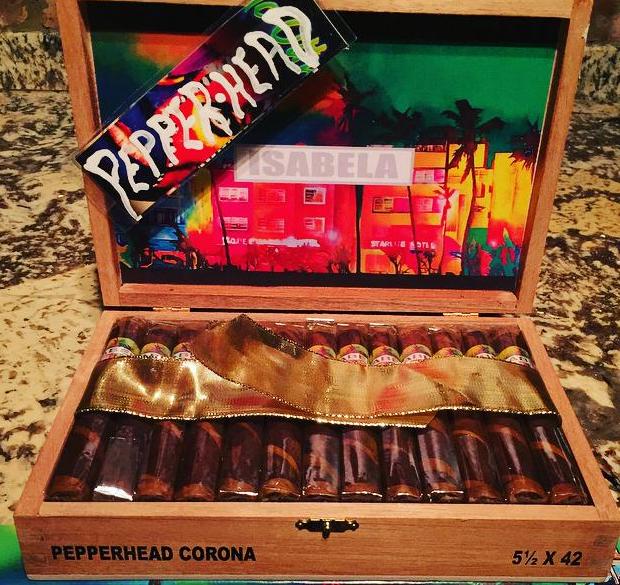 Isabela Cigar Company has announced its latest small batch release, Pepperhead.
Pepperhead features Isabela's signature barber-pole design. The company says the cigar consists of 13 high priming tobaccos aged at different lengths, with an additional 3 years of post-production aging.
The Pepperhead is available in one size – a 5 1/2 x 42 Corona. This is a small batch release limited to 100 25-count numbered boxes. The cigars will be available to authorized retailers as well as sold on the Isabela website. Pricing is set at $8.95 MSRP per cigar.
Isabela Cigar Company was established in Miami, Florida in 1997. The company now produces its cigars at a small factory in Condega.
Photo Credit: Isabela Cigar Company