---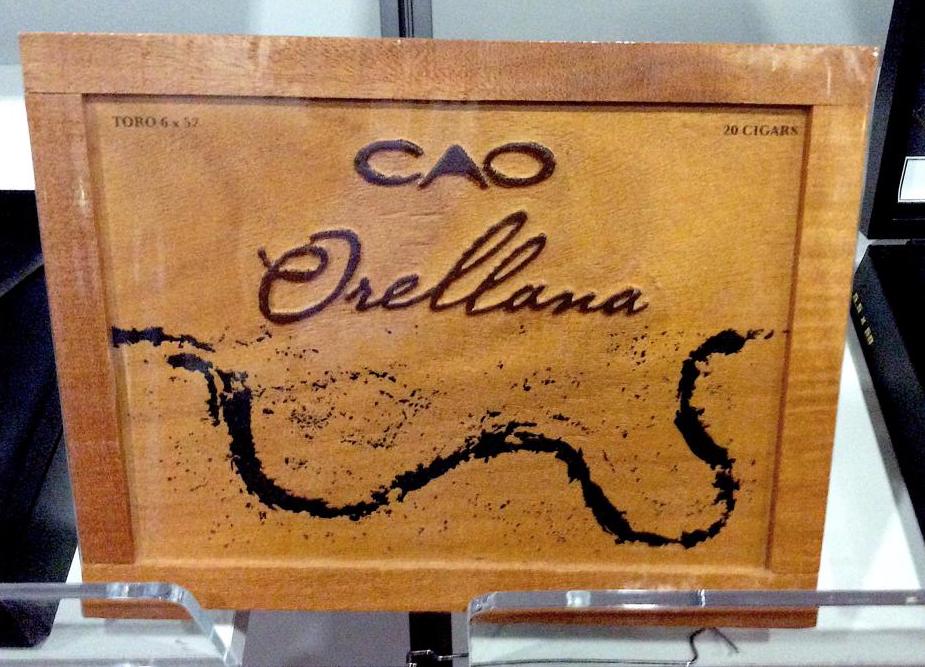 CAO's Amazon Trilogy series is set to become a tetralogy. At the 2019 IPCPR Trade Show, General Cigar Company showcased packaging on what is set to become the fourth installment of its CAO Amazon Basin series, the CAO Orellana.
While the packaging was shown off, General Cigar has kept much of the details of the CAO Orellana cigar undisclosed. The cigar itself is a 6 x 52 Toro and is available in 20-count boxes featuring a Brazilian wrapper.
The genesis of the original Amazon Trilogy traces back to 2014 when CAO released a cigar known as the CAO Amazon Basin. The Amazon Basin was a limited edition cigar that incorporated a rare tobacco from Brazil known as Braganca, a tobacco grown in a remote area of the Amazon Rainforest. The cigar achieved a cult status as it became a much sought after cigar. In 2017 General Cigar added two additional limited edition cigar blends, the CAO Fuma Em Corda and the Amazon Anaconda. The Fuma Em Corda not only used the Braganca tobacco, but used a tobacco dubbed as Fuma Em Corda. The name Fuma Em Corda is Portuguese for "tobacco on a rope." This is because the Fuma Em Corda uses an unorthodox technique of fermenting Brazilian Arapiraca tobacco in ropes. As for the CAO Amazon Anaconda, it uses both the Braganca and Fuma en Corda tobaccos, but adds a third rare low yield Brazilian tobacco known as Bahiano Habano.
Orellana gets its name from Francisco de Orellana, a Spanish Explorer best known for being the first explorer to navigate the entire length of the Amazon River.
The CAO Orellana is set to hit stores this fall.
Bear Duplisea contributed content to this report.