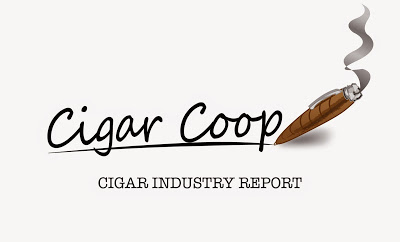 The Cigar Industry Report is a one-stop place to catch up on the activity here at Cigar Coop. It is a combination of the news reports, cigar reviews, and assessment updates we do throughout the week. In addition, each week we will look back at Cigar Coop history. Look for this report every Saturday morning at 8am Eastern Time.
Cigar Industry Report: Edition 337 (7/13/19)
Feature of the Week: PCA/CigarCon Analysis 
This week we provided our analysis of the launch of PCA and the Planned CigarCon Event
2019 IPCPR Product Reports:
2019 IPCPR Spotlight
Other News
U.S. Senate: S.9 is a proposed piece of legislation that calls for an exemption from FDA Regulation for premium handmade cigars. This week Senator Pat Toomey [R-Pennsylvania] was added as a co-sponsor. The total number of sponsors is now at 14.
U.S. House of Representatives: H.R.1854 is the House Companion Bill to S.9. This week Susie Lee [D-Nevada], Ruben Gallego [D-Arizona], and Richard Hudson [R-North Carolina] were added as co-sponsors. The total number of sponsors is now at 73.
---
Prime Time Show
On Episode 101 of the Prime Time Show, we welcomed Mike Szczepankiewicz as our special guest
Prime Time Special Edition
No show was held this week
Schedule
Prime Time
Episode 102 (7/18/19): Jack Torano and Miguel Schoedel
Prime Time Special Edition
Special Edition #56 (7/16/19) The Prime Time Special Edition IPCPR 2019 Post Game Show
Special Edition #57 (7/23/19): Desert Rose Show w/ Robert Holt