---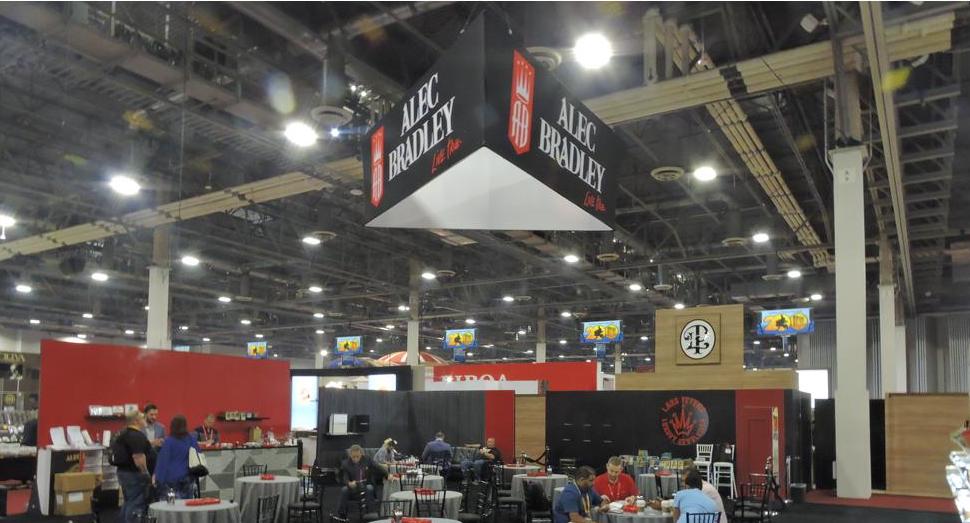 Alec Bradley Cigar Company is one of the most successful cigar companies in the modern history of the cigar company.   Over the years the company forged successful relationships with cigar factories, most notably Raices Cubanas in Danlí, Honduras. However, the past two years has seen the company make some changes to the products and approach it is taking to the market. 2019 would prove to be a very different year than we have from Alec Bradley in a very long time In fact, there was no new release out of Raices Cubanas. At the same time, it might have been the most exciting year for Alec Bradley to date.
One of the biggest stories of 2019 has been the re-launch of Lars Tetens brands, which was founded by Lars Tetens. The cigars use what Tetens calls a "conditioning process" incorporating essential oils and botanicals into the blend. Back in April, came the announcement that Alec Bradley founder Alan Rubin was acquiring Lars Tetens. Under the arrangement, Rubin became the majority owner of Lars Tetens Brands with Tetens maintaining a minority stake. In addition, Alec Bradley would now handle distribution. My observation is that this isn't simply a sales and distribution arrangement. The Alec Bradley team is positively and completely on board with incorporating the brand into its day to day operations.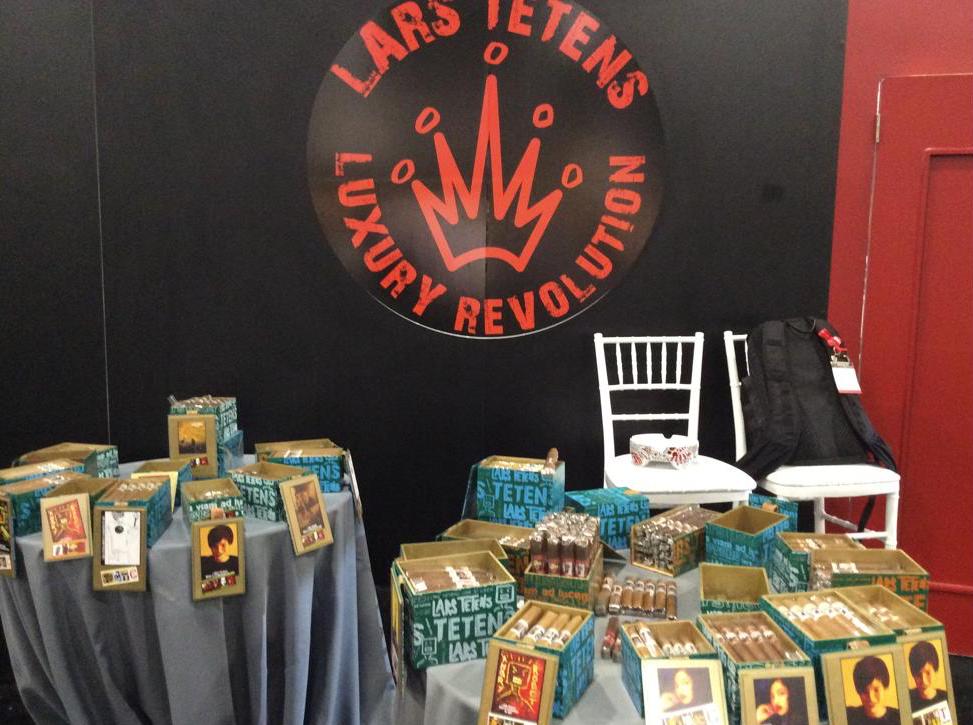 The re-launch of Lars Tetens consists of six brands: Cubugua, Grass, Serie D, SS, Sutton Place, and Phat. These brands, in turn, have 24 facings to offer. Not only do the brands each offer something different for the cigar enthusiast, but the individual vitolas also provide their own individual offerings. Alec Bradley has said the cigars are not considered to be overly aggressive in flavor allowing the tobaccos to shine. From my personal experience, this was indeed the case.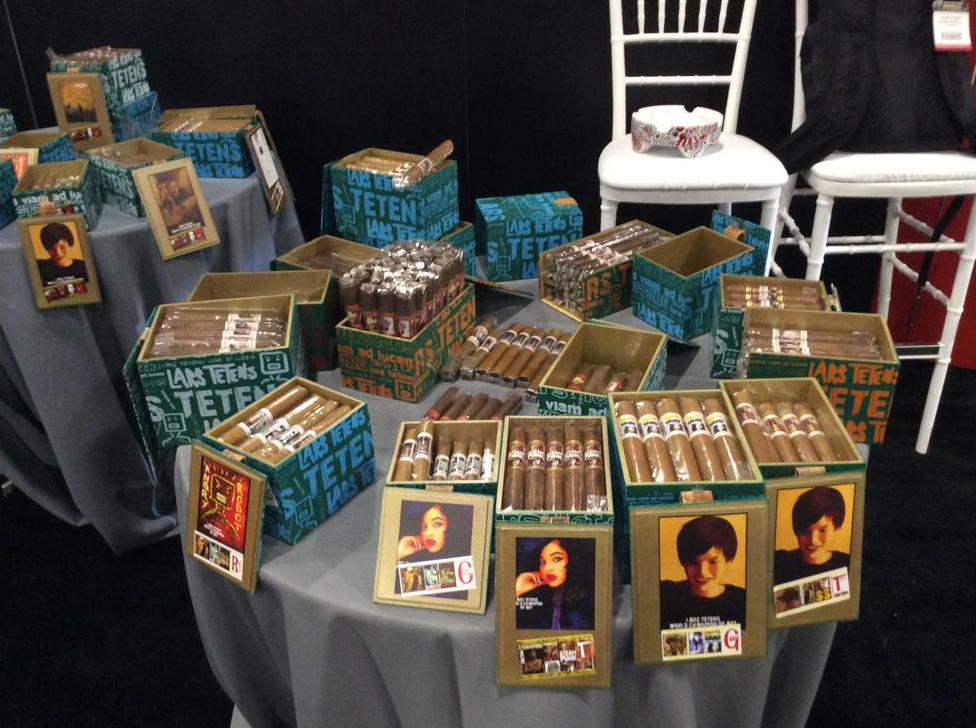 The booth was highlighted by a private VIP area (behind this door) where Lars was holding court – and even playing some guitar.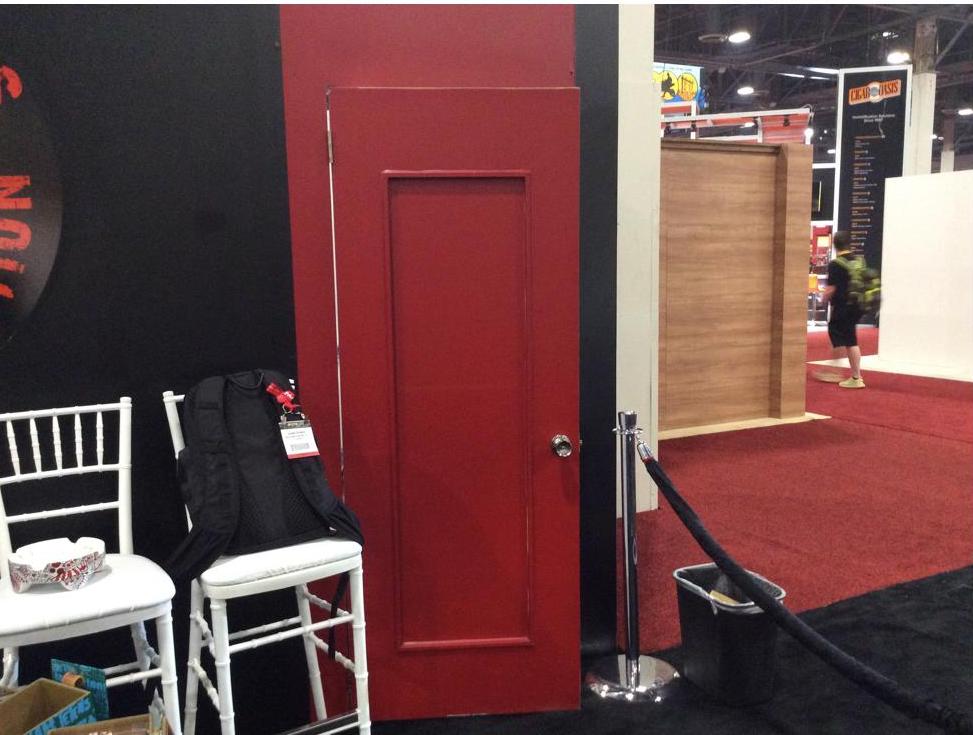 Last year Alan Rubin's sons Alec and Bradley took the plunge into becoming full-fledged cigar makers. They worked on a project out of Raices Cubanas called Blind Faith. The cigar was a bolder offering and resonated with many cigar enthusiasts. It turns out that Rubin just didn't hand the keys over to his sons, but also made sure they had a financial stake in their project. This has now morphed into a brand within Alec Bradley called "Alec and Bradley." This year, the duo unveiled their sophomore release – Gatekeeper.
With Gatekeeper, Alec and Bradley turned to Ernesto Perez-Carrillo Jr. The duo worked very closely with Ernesto to develop this project. From my experience with the Gatekeeper at a media party, it's a very different type of profile for both Alec Bradley and for Ernesto Perez-Carrillo Jr.  While it's not the first Alec Bradley out of the Dominican Republic, it's the first Alec Bradley cigar to come out of Ernesto's Tabacalera La Alianza factory.  The blend features an Ecuadorian Habano wrapper over Nicaraguan tobaccos and comes in four sizes: Corona, Robusto, Toro, and Gordo.
If the box in the photo looks empty, it's because they ran out of samples by the time we got the booth. Many media folks had this as one of the stars of the 2019 IPCPR Trade Show – and I totally agree.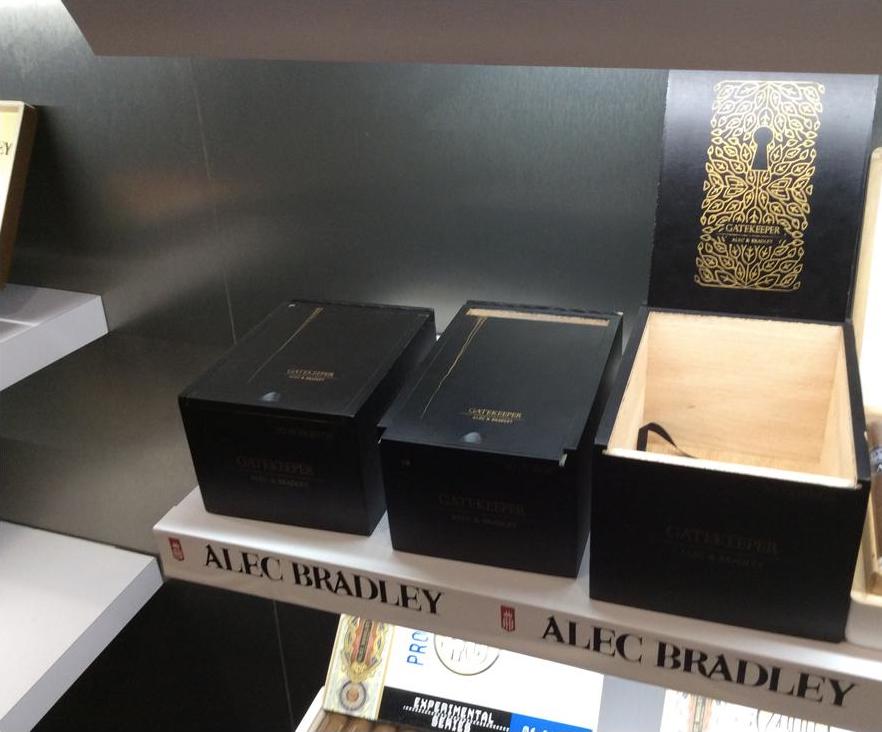 One other cigar that was showcased was the Alec Bradley Project 40. It's being dubbed as a part of a new line called the Experimental Series. The name Project 40 comes from a theory that 40 percent of one's happiness can be influenced by intentional thoughts and actions, leading to life-changing habits. Incorporating this theme, Rubin says the mantra for Project 40 is "Take control of your happiness."
It's also experimental because it's a change of pace cigar. For Project 40, Alec Bradley worked with Jesus Fuego at the J.Fuego Cigar Co. de Nicaragua factory. Fuego is known for his affinity with Brazilian tobacco and Project 40 incorporates a Brazilian Habano binder over a Nicaraguan blend finished with a Nicaraguan wrapper. Priced between $5.25 and $6.00, it's a value-priced offering. It's offered in four sizes – each named for the vitola dimensions; 5.50, 6.52, 6.60, and 7.50.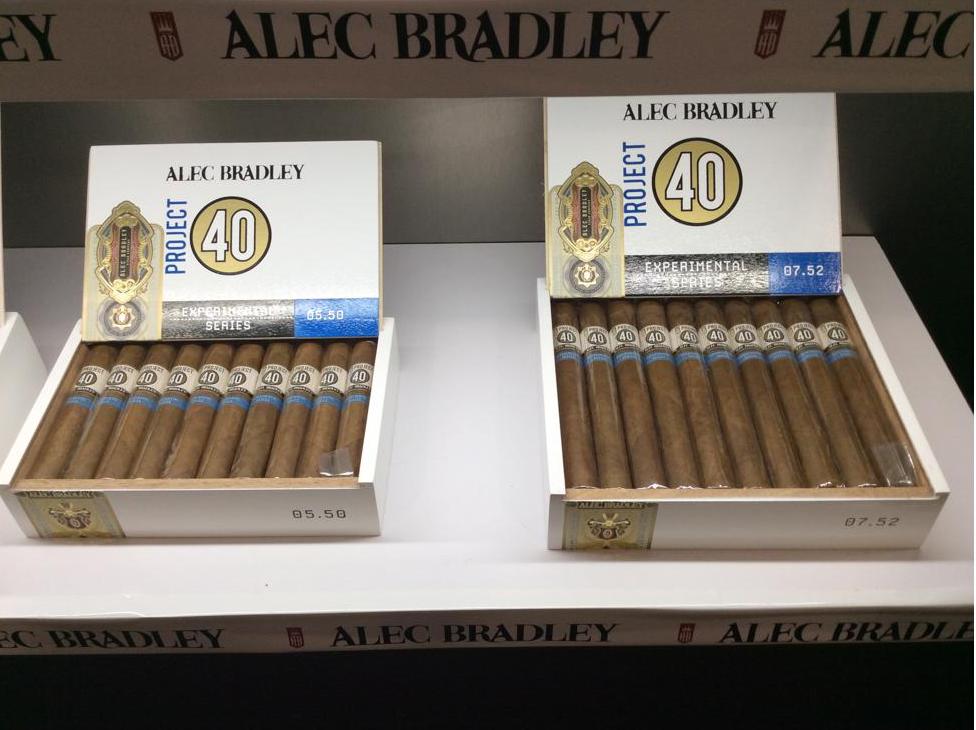 Normally IPCPR is the time when Alec Bradley will showcase its annual Fine & Rare offering. While there as not a 2019 installment of the Fine & Rare on display, we were told there will be one later this year, but details were not being disclosed at press time.
Alec Bradley founder Alan Rubin appeared on a guest of Episode 104 of the Prime Time Show shortly after the 2019 IPCPR Trade Show. Alec and Bradley Rubin are scheduled for an August 20th appearance on Prime Time Special Edition and Lars Tetens is scheduled for the October 3rd edition of the Prime Time Show.
IPCPR 2019 Product Reports
Photo/Video Credits: Cigar Coop