---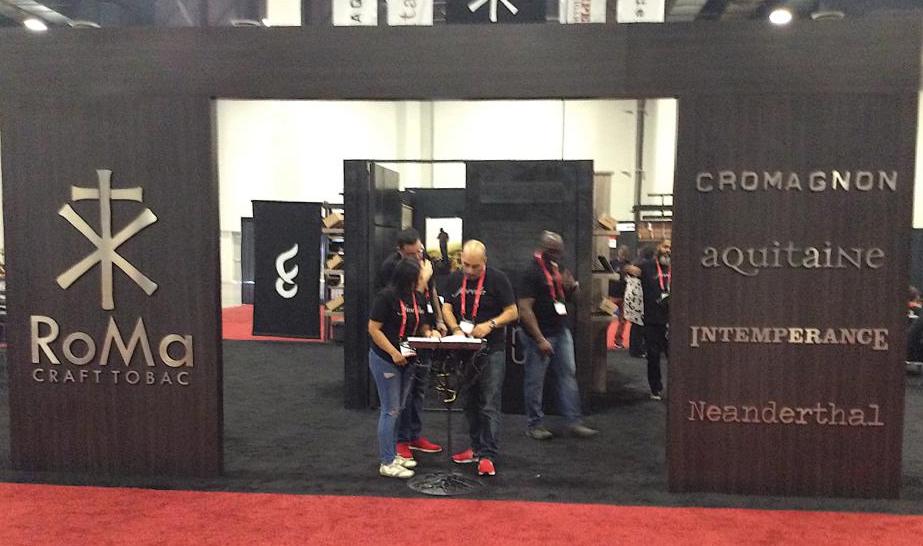 Each year the RoMa Craft Tobac booth is bustling with activity. The past couple of years, there hasn't been a lot of offerings for U.S. retailers, but RoMa Craft Tobac has always managed to put together an excellent exhibit at their booth. In 2019, there were several offerings being made available for U.S. retailers, including the cigar that was probably the talk of the show – the RoMa Craft Baka.
RoMa Craft Tobac's Baka is highlighted by the use of a Cameroon wrapper. It will be an annual limited production release. It's being made in same seven sizes as the CroMagnon and Aquitaine, however, only two sizes are being released this year: Pygmy (4 x 46) and Bantu (4 x 52). Plans are for subsequent sizes to be released in a limited, staggered fashion in subsequent years. The cigars are being packaged in 24-count boxes. Our initial perception from both smoking the Baka as well as how well this cigar has been received is that Baka lived up to being the hottest cigar at the Trade Show.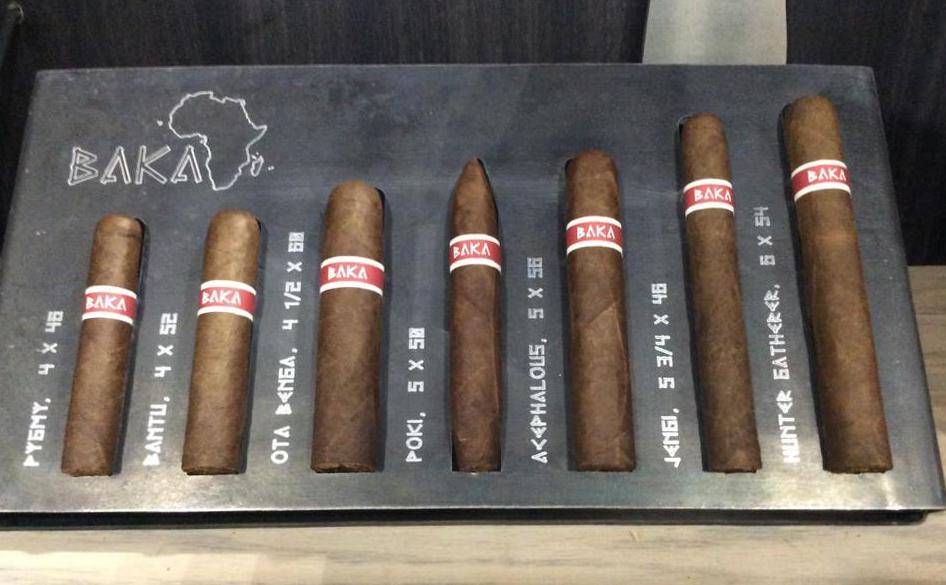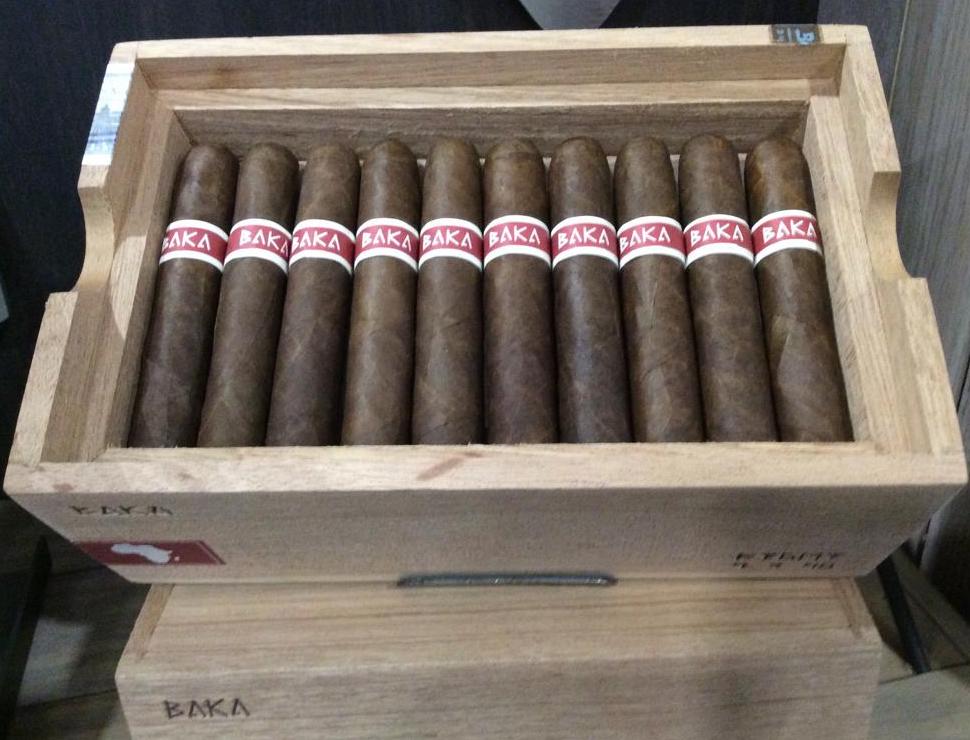 While there have been some line extensions to Neanderthal, some of the more recent ones have been European exclusives. This year saw a line extension for the U.S. market with the Neanderthal LH (Lord Humungous). The Neanderthal LH is a 4 3/4 x 56 box-pressed vitola. While it uses the same tobacco components as the rest of the Neanderthal line, the LH contains a whole leaf of the GR-S1 tobacco – which is nearly two to three times the amount found in the rest of the Neanderthal line. The GR-S1 leaf is what gives the Neanderthal its strength, thus the LH is positioned as the strongest Neanderthal to date. Neanderthal LH will be a limited production offering. It will be presented in 15-count boxes.

Earlier this year, RoMa Craft Tobac announced it was taking its Intemperance Whiskey Rebellion 1794 national. The project started out in 2016 as an exclusive cigar for the Cigar Dojo community distributed by Famous Smoke Shop in a one time Robusto size. A couple of months later, Intemperance Whiskey Rebellion 1794 became a full line exclusive to Famous Smoke Shop in Easton, Pennsylvania. It was released in five sizes, but the original Robusto that was released to Cigar Dojo was never released with the regular line.
When it was announced that the Intemperance Whiskey Rebellion 1794 was going national, it was made available to select retailers. Now it will be made available on a wider basis. It's being made available in the same five sizes as what was originally made available to Famous Smoke Shop.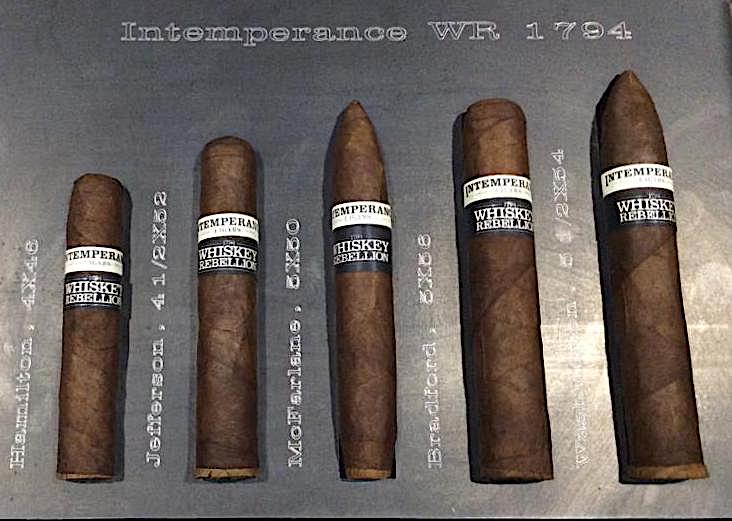 Meanwhile, there is a new exclusive size that was released to the Cigar Dojo community shortly after the IPCPR Trade Show with the Intemperance Whiskey Rebellion 1794 Pennsatucky. This would be a limited edition 6 1/2 x 44 Lonsdale offering.
There also is a new release of the Wunder|Lust line going to Europe with a 5 5/8 x 46 line extension known as Wunder|Lust Fiorella (named for RoMa Craft Tobac co-owner Skip Martin's daughter). It's a limited production cigar that will be available in both 40-count boxes and 40-count bundles. The cigar will have a launch at September's Inter-Tabac 2019 Trade Show being held Dortmund, Germany.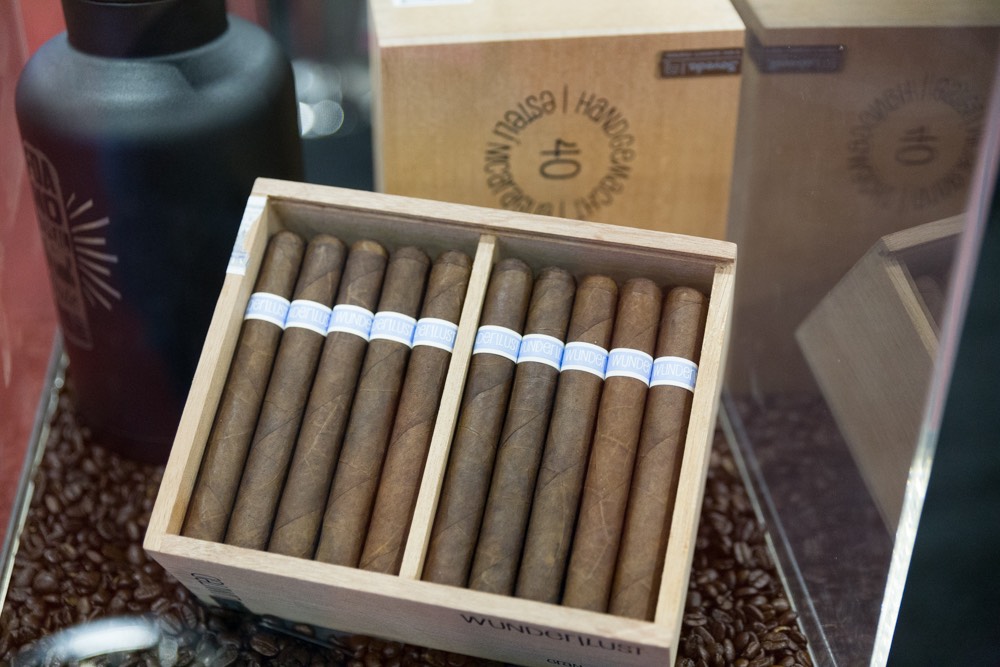 Finally, the RoMa Craft Tobac booth is also the home to the Pospiech Cigar offerings. This is a distribution company run by Mike and Greg Szczepankiewicz, the owners of Cigar Hustler. They handle distribution for several brands, including the three non-RoMa Craft Tobac brands (Powstanie, Fable, and Guáimaro) coming out of Nica Sueno (the factory owned by Skip Martin and Esteban Disla).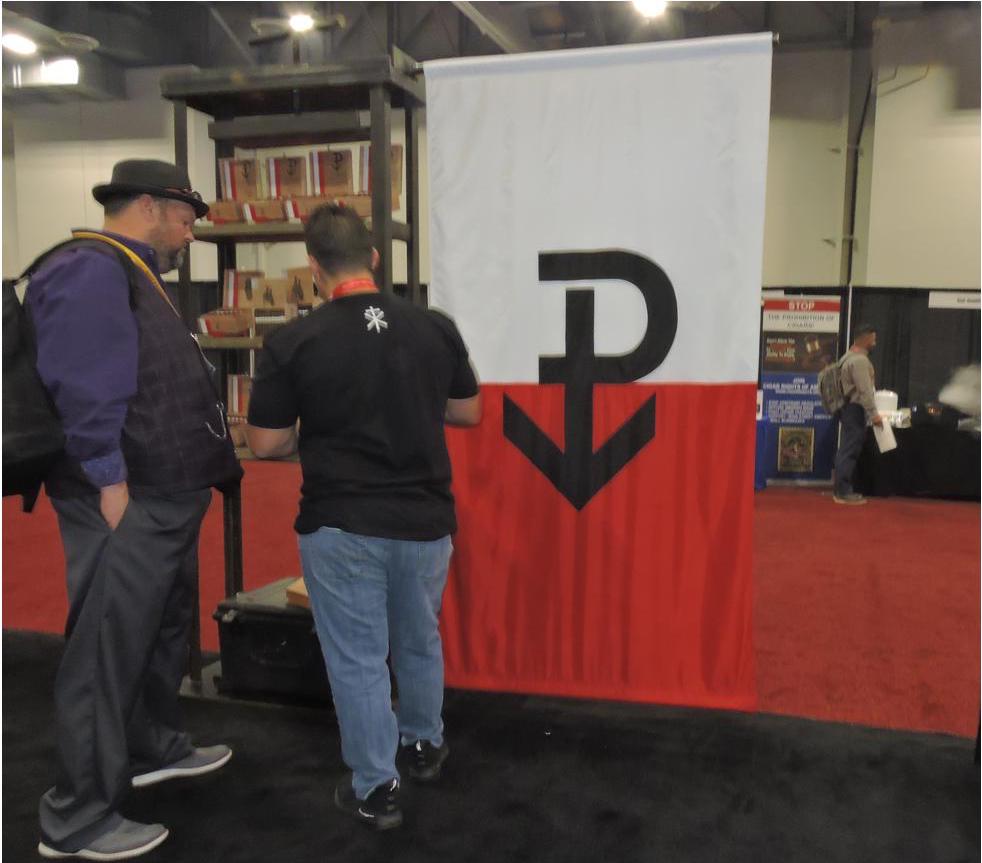 IPCPR 2019 Product Reports
Pospiech Cigars Spotlight Report
Bear Duplisea contributed content to this report.
Photo Credits: Cigar Coop