---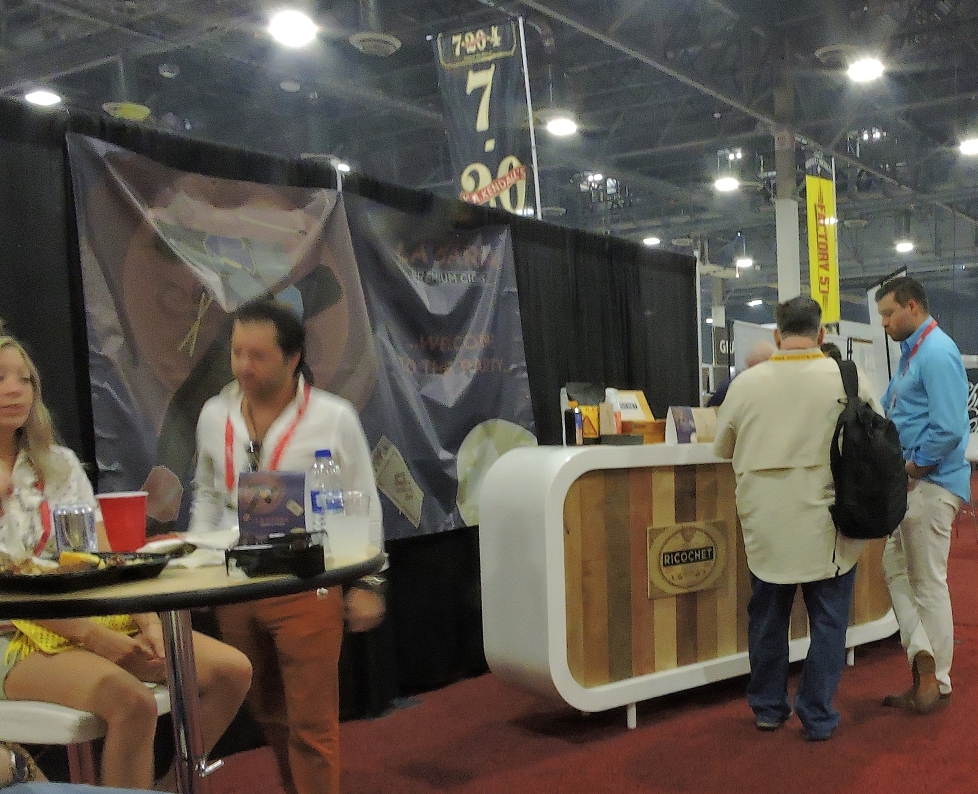 Tony Bellatto is an accomplished sommelier and cigar enthusiast who seven years ago launched a brand called La Barba Cigars. This June, La Barba Cigars was at its fourth IPCPR Trade Show, and for the second year in a row, Bellatto's company had its own booth. While La Barba works with Caldwell Cigar Company for distribution and Tabacalera William Ventura (Caldwell's factory) for production, Bellatto has his own story to tell.
There was a cigar at the 2018 IPCPR called the La Barba Primitivo. Shortly after IPCPR, Belatto learned there was a trademark issue and quickly renamed the cigar to La Barba Ricochet, the company's first San Andres Maduro wrapper.
This year Bellatto had added another offering in his portfolio – this one called La Barba Ricochet Crü Mexi-Sol. Instead of a Mexican Maduro wrapper, this one features a Mexican Sun Grown wrapper (thus the name Crü Mexi-Sol). The remainder of the blend uses an Indonesian binder and fillers from Nicaragua, Pennsylvania, and the Dominican Republic. The band features La Barba's signature barber shop blades logo on a blue background.
Finally, there was a coffee bar at the La Barba booth and it featured a brand called Curva Coffee. The brand was founded by Stefan Mayer, a former Cigar Broker in the Southeast U.S.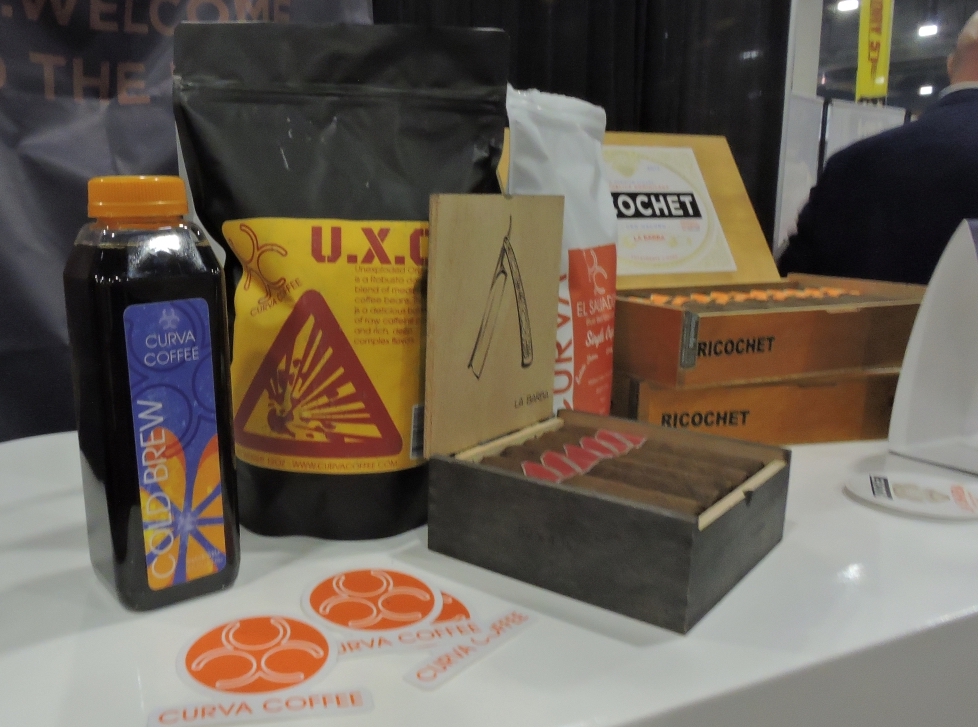 IPCPR 2019 Product Reports
Bear Duplisea contributed content to this report.
Photo Credits: Cigar Coop