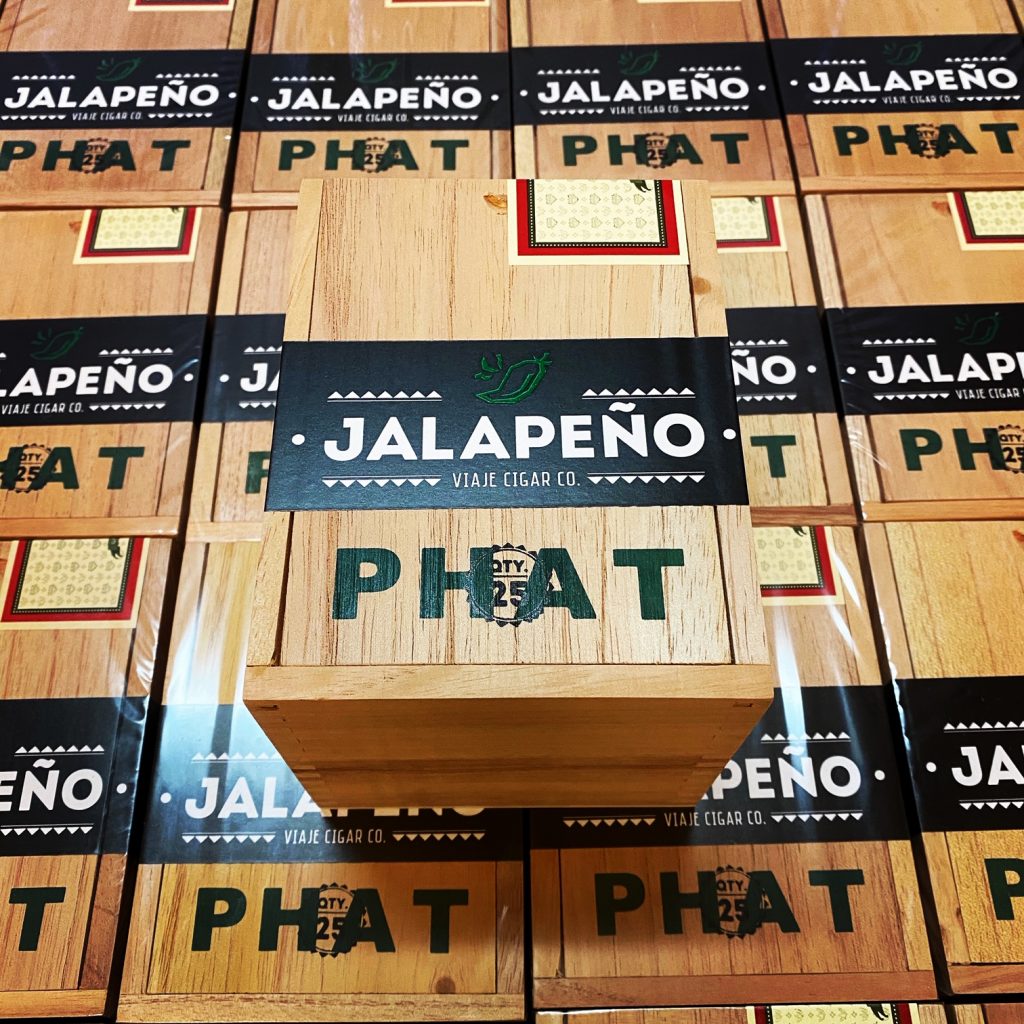 A plumper version of the Viaje Jalapeño is coming this month. This week the company announced that it is shipping the Viaje Phat Jalapeño. It's the latest installment of Viaje's popular series paying homage to farm-grown peppers.
Like most of the installments of Viaje's pepper series, details of the blend have not been disclosed. The Phat Jalapeño measures 5 3/16 x 55. It is a size that was introduced to the series back in November with the 2019 release of the Viaje Ghost Pepper.
Other installments of the pepper series include: Viaje Jalapeño (original), Viaje Ghost Pepper, Viaje GP 10.31, Viaje Carolina Reaper, and Viaje Scotch Bonnet. With the exception of the Phat Jalapeño and the 2019 Ghost Pepper, those other releases were 4 7/8 x 50 figurados.
Photo Credit: Viaje Cigar Company