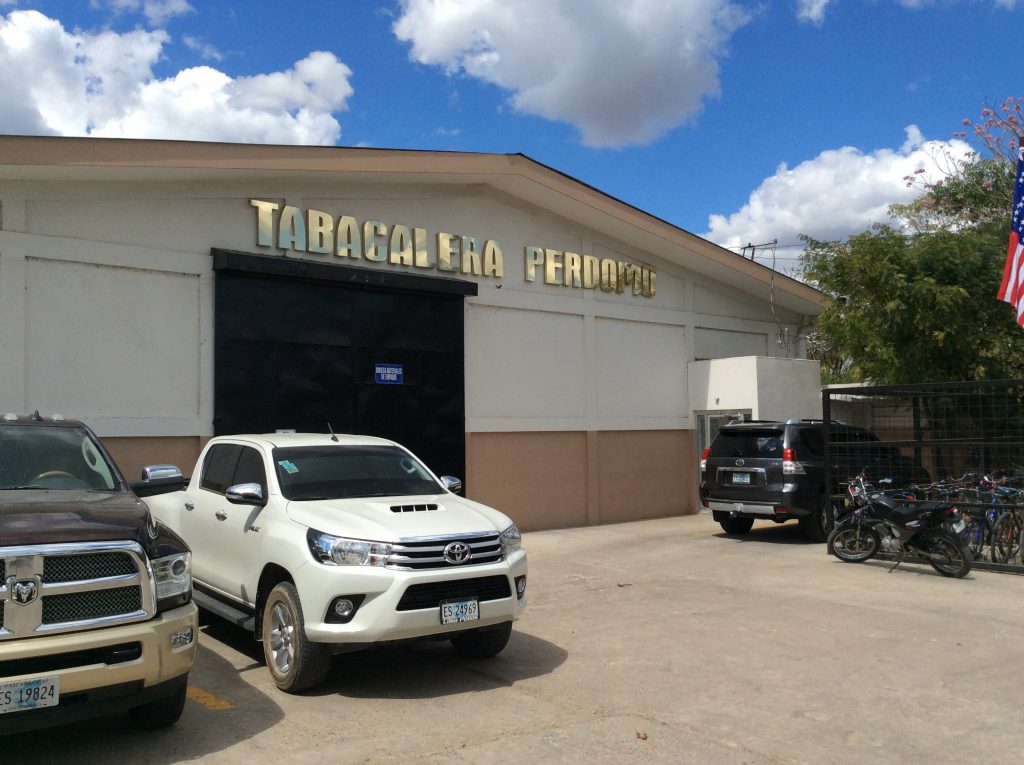 The introduction of "The Blog," has allowed us to include more personal and agile content. With that, I'm adding some posts reporting from the Perdomo Factory Tour trip in Estelí, Nicaragua that I am currently attending. This component on Cigar Coop will be added to future factory tour trips.
As I mentioned in the previous trip report, cigar factory tours each have their different strengths and bring something different to the table. In the case of the Perdomo factory tour, the emphasis was on education. The one thing I most appreciated and really enjoyed was the depth of the content delivered personally by Perdomo Cigars President Nick Perdomo. We saw this on yesterday's tour and today's tour as well.
The Perdomo Tour follows a Seed to Store model in as close to chronological order as possible. Yesterday, started with Seed Agronomy and took us through growing, curing, fermentation, tobacco sorting, and packaging up tobacco in bales to be aged. Today, we picked up right where things left off and moved through the process of blend preparation, bunching, rolling, quality control, packaging (including box creation), cigar tasting, and wrapped up with a seminar on Perdomo's merchandising strategy.
The day started out with learning about Perdomo's barrel aging process. It's used in the process of fermenting wrapper leaf. The idea came from Nick's father, Nicholas Perdomo Sr. when he was looking at further ways to deliver extra fermentation on the leaf. While barrel aging has been the rage at several factories, at Perdomo it's a core competency when it comes to their wrapper leaf – and all of the tobaccos Vintage Double Aged wrapper lines.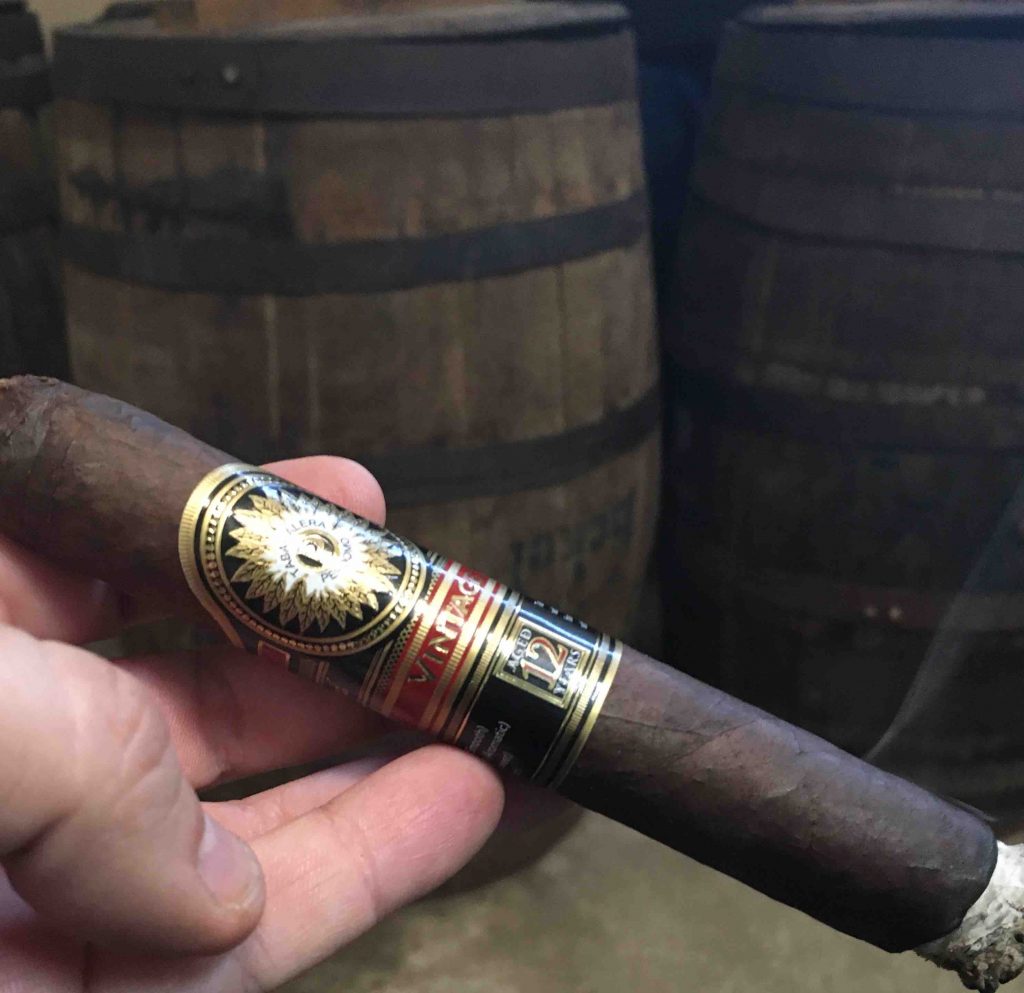 Of course the highlight of a factory tour is la galera (the rolling room). With over 100+ pairs, Perdomo's rolling room is certainly a big one. This facility allowed us to see various types of cigars being rolled – from parejos to torpedoes to salomons. One interesting thing is that Perdomo requires its pairs to work right or left handed.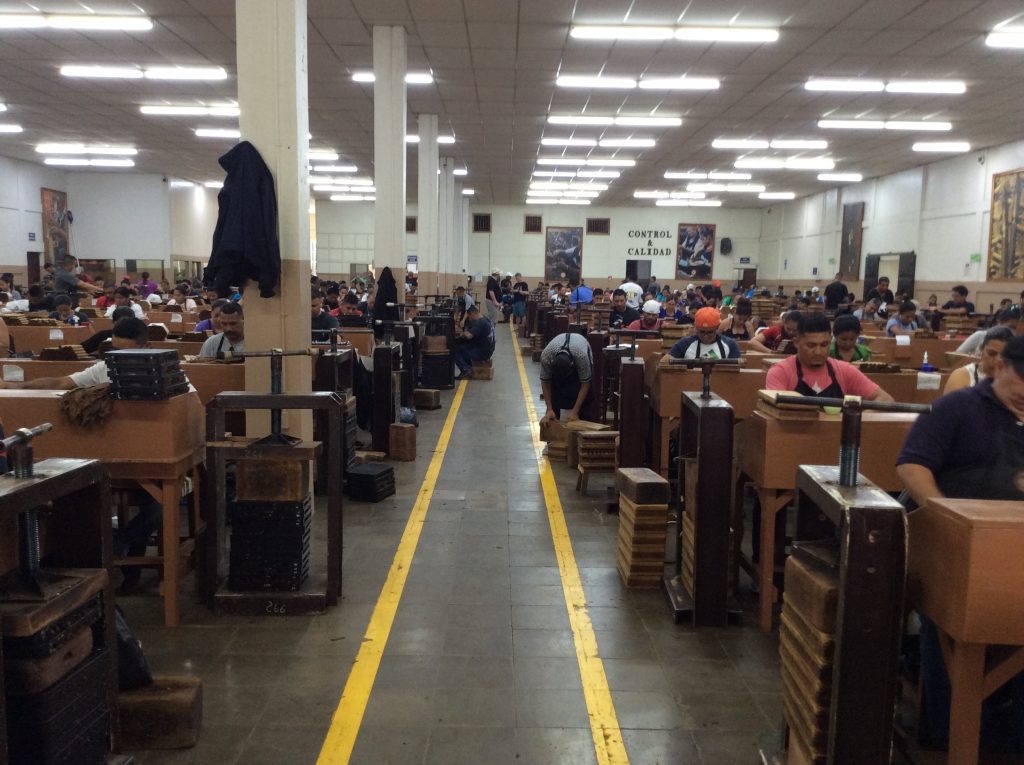 One thing that blew me away was Perdomo's mature vertically integrated processed. Integration is the keyword here. Perdomo is a massive operation, and what impressed me was not just the mature processes the company has for each step, but how well the pieces are connected.
I was also amazed by the mix of traditional and modern components that are seen throughout the process. Looking at such modern techniques used in seed agronomy and farming contrasted by some of the old machinery used in the factory was something else that was amazing. Perdomo ties it all together and makes it work well.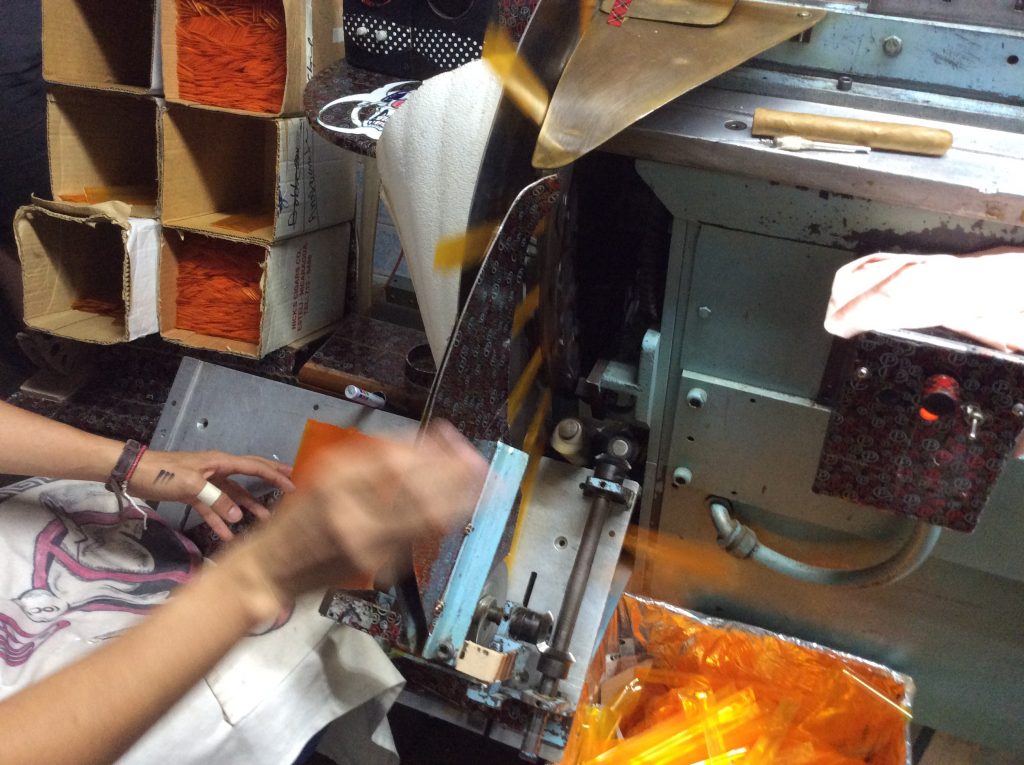 There were three other things that were quite interesting. First, we got to see Perdomo's cigarillo operation. The cigarillos are constructed using machines. It's something I haven't seen on a cigar factory tour previously.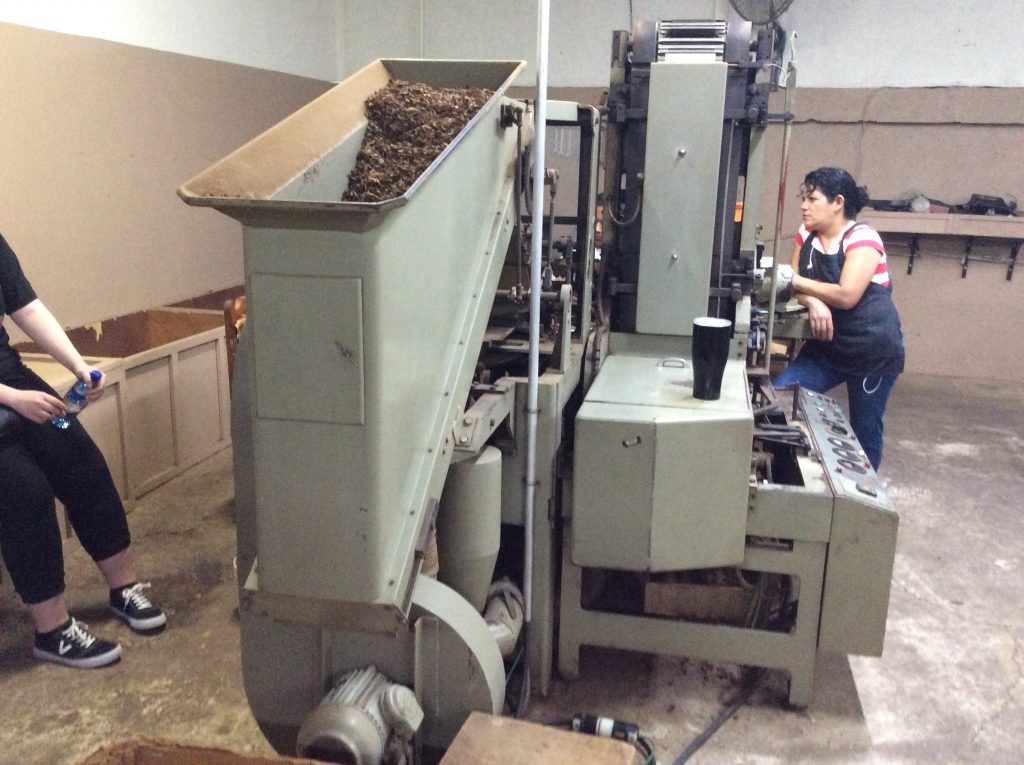 Second, Perdomo also did a tasting Seminar. What was incredible about this is that it was done blindfolded – something I never had an opportunity to do on a tour. Smoking a cigar blindfolded is something that is quite unique, and you will look at cigar tasting in a very different way.
Finally, the merchandising seminar to wrap up the final day of the tour was amazing. Perdomo's sales strategy borrows a page from how companies like Coca Cola deal with stores. It focuses on product placement on the shelf. The company uses this this strategy as a tool to help retailers move more Perdomo products. It's something I got a whole new appreciation for as well.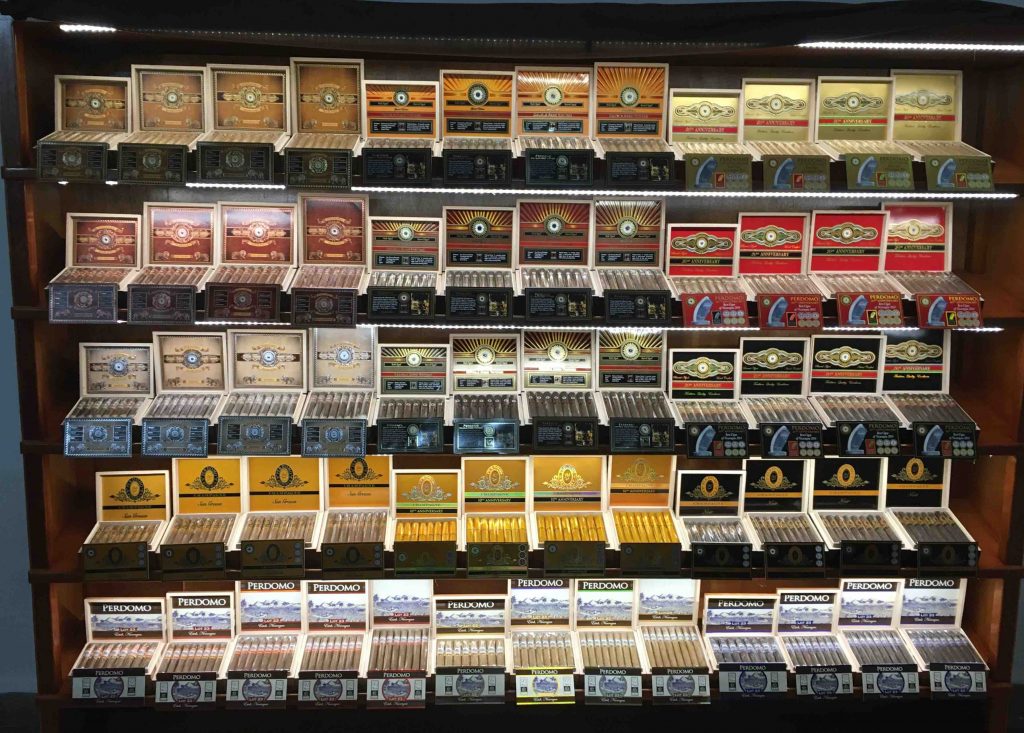 This puts a wrap on Cigar Coop's visit to the Perdomo operations in Estelí, Nicaragua. This in-depth tour was a great experience and certainly built a better understanding of all that goes into the brand.
References
Photo Credits: Cigar Coop