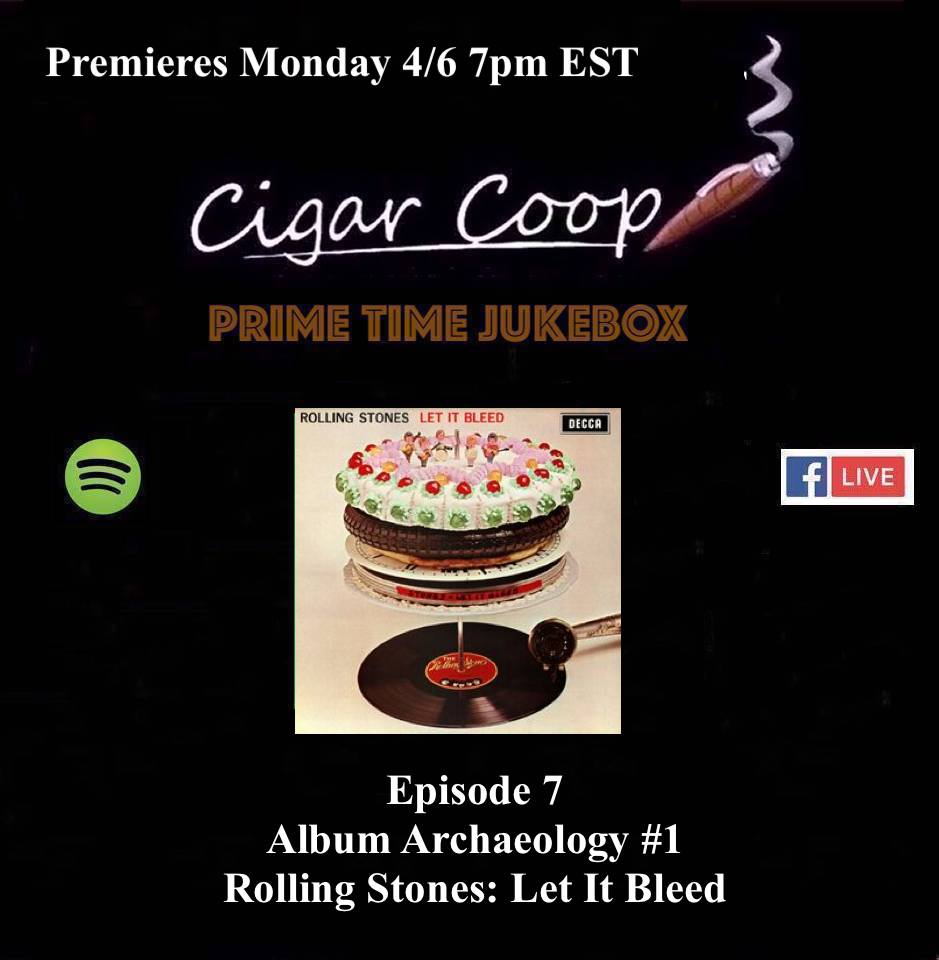 On Episode 7 of Prime Time Jukebox, we present our first Album Archaeology show. On this episode we cover Dave's favorite album, The Rolling Stones "Let It Bleed."
Much like an archaeologist digs and hunts for gems, on Album Archaeology we do the same on the "Let It Bleed" album. We go deep into each of the tracks of this album looking at the music, lyrics, and stories behind this album.
Plus we look back at the career of the late Bill Withers, and have the New Music 45 segment.
The Spotify playlist for the show tonight can be found here.
SHOW PREMIERES ON FACEBOOK LIVE AT APRIL 6 2020 7PM EDT on the Cigar Coop page.
Prime Time Jukebox – the podcast that pairs music with cigars. You can catch us on Google Play Music, iTunes, Podbean, and YouTube.  As always, be sure to email your selections and feedback to cigarjukebox@gmail.com!