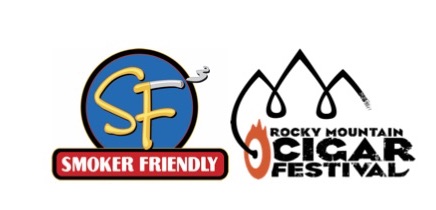 The Rocky Mountain Cigar Festival (RMCF) scheduled for August 29th at the Omni Interlocken Hotel in Broomfield, Colorado has been cancelled. Smoker Friendly who puts on the event says the cancellation is due to restrictions related to the COVID-19 pandemic.
Rocky Mountain Cigar Festival is one of the largest multi-vendor cigar events in the country.
Smoker Friendly says all patrons who purchased a ticket package will be issued a complete refund. In addition, Smoker Friendly is offering a Virtual Festival Package that will include 35 cigars and a RMCF cutter at a cost of $120.00. The virtual festival will also include a virtual live broadcast with Cigar Dojo on August 29th that will feature many industry-leading personalities. Details are on the event's website.
Smoker Friendly has said the event will move forward in 2021. In addition, Smoker Friendly still plans on hosting the 2020 SF Conference and Tobacco Festival scheduled August 26th – 28th.
Rocky Mountain Cigar Festival is the latest major cigar event to be cancelled due to the COVID-19 pandemic. Last week Casa de Montecristo announced the cancellation of the Texas Cigar Festival and Smokin in the Carolinas events. Drew Estate had already announced the cancellation of its Barn Smoker series for 2020. At press time, other festivals such as Cigars International's Cigar Fest, Cigar Aficionado's Las Vegas and Miami Big Smokes, and RoMa Craft Tobac's inaugural WeaselFest are still planned to take place. Last night Erik Espinosa announced on Prime Time Episode 142 he will make a final decision for La Zona Palooza 2020 on August 1st.