"While Cigar Coop grew through an evolutionary process, it doesn't mean that things have gone perfectly. In this installment, I will look at some of the biggest strategic blunders and mistakes made along the way. Mistakes are never good, but I'd like to think I've learned from them."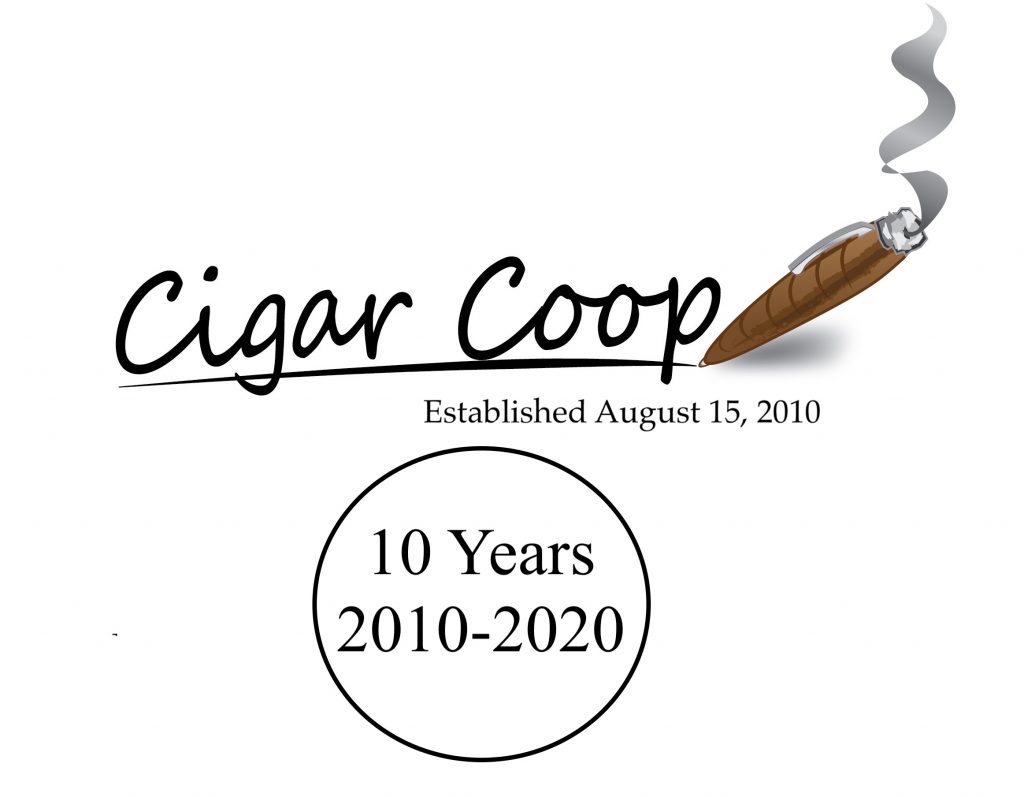 Yes, there were mistakes made along the way with Cigar Coop – big ones. Today, I'll look back at four of the biggest strategic mistakes, plus one tactical mistake.
Early on I mentioned the influence of a book by Fred Rewey called "Be the Lime."  In the book, Fred defines the "lime" as being something that would stand out in a world with lots of lemons. This book came out in 2016, and prior to that, I didn't have the guidance from this book to fall back on.
In the case of the first three of the four strategic mistakes, I trace the root cause to be trying to fit in among the lemons and not being a lime. These blunders are listed in no particular order.
Investing Heavily in Shop Exclusive Coverage (Be the Lime Lesson Learned)
"We Don't Need Free Samples" (Be the Lime Lesson Learned)
Video Coverage of t the 2012 IPCPR Trade Show (Be the Lime Lesson Learned)
Overall Coverage of the 2017 IPCPR Trade Show
That FDA Lawsuit Article – #wrongnews (Tactical)
Mistake 1: Investing Heavily in Shop Exclusive Coverage
In terms of a strategic blunder, if there was one that taught me how much I had to learn about the cigar media landscape, it was attempting to cover Shop Exclusive cigars. While today it's a segment of the market Cigar Coop won't totally ignore, at that time it became one of the biggest black holes of time and resources I've ever had to deal with.
A Shop Exclusive cigar is defined as a release from a brand that goes to either a single store or a single chain of stores. We are defining this as a "branded" release carrying the brand name of the company providing it. We are not counting unbranded "house cigars" in this category. The explosion of small batch releases in the 2010s led to an explosion of these types of releases. At one time it used to be almost a "stripe" you earned if you had a Shop Exclusive from a popular cigar brand. Now if one can write the check for the right amount of boxes, one can have a Shop Exclusive.
The big print publications didn't cover this market, but online media was spending time on it. All the cool kids were covering it, led by Halfwheel – who made it seem easy. If the cool kids were doing it I thought, then Cigar Coop should do it.
In 2015 I decided to tackle this space from the news perspective. What I discovered is that getting the news on Shop Exclusives seemed more difficult than getting access to the Crown Jewels. On one hand, many manufacturers do not want to spend much time marketing a release (which often is a one time release or small batch) going to one store of chain. On the other hand, getting the information from the retailers is tough because retailers don't ordinarily do press release business. Retailers simply don't operate with embargo dates or press windows, they just want to sell the cigar without the overhead.
On top of that, as Cigar Coop became better known for news, we got a few emails and messages from retailers or manufacturers yelling at us for not covering their Shop Exclusives. My response was always, "did you send us the information?" This led to a period of chasing information down and created an additional layer of frustration. A lot of time and resources were being put into getting the information on shop exclusives. In many cases, it took more time than obtaining national release information. Yet, we simply were not getting much web traffic compared to the other types of coverage.
While it might have worked for other media, I now attribute the poor ROI to two things: 1) retailers, manufacturers, and our readers simply did not care; 2) We were not good enough to cover this space. I personally think the case could be made for both. It took me almost four years to come to these realizations.
So I punted and started a plan to abandon the Shop Exclusive space entirely. The problem was there still was a small percentage of our strategic retail and manufacturing partners who provided the information we needed to report on these cigars – so it was unfair to punish them. So, I established some strict guidelines (see link).
The good news is the establishment of these rules has put us in a sweet spot where we don't have to exhaust resources to get a story. Yes, it has drastically cut our Shop Exclusives coverage, but it has allowed Cigar Coop to do a better job covering the industry as a whole. It helped grow our website traffic as a whole. On top of that, if a manufacturer or retailer wants Shop Exclusive coverage from Cigar Coop, they have a simple and easy way to get it.
This was a lesson learned, don't try to be like the other guys (i.e. Be the Lime) – establish a business model that works for you and stick to it.
Mistake 2: "We don't need free samples"
For some reason, when it comes to the Cigar Industry and online media, it has become ingrained that media asking for free samples is a crime. Originally I took a position stating that I would not proactively ask for samples. It's a position that I feel was wrong and I crusaded against those who were convinced media was in it for the samples. In the end, I look back on this as a mistake.
For some reason, it is looked on as taboo to ask for free samples in the cigar industry. I believe the genesis of this goes back ten years ago to the 2010 IPCPR Trade Show. If you recall from Part 1, this was a Trade Show that I attended prior to the actual start of Cigar Coop. At that Trade Show, a small number of trick or treaters attended. These individuals ostensibly went there as bloggers but were primarily just looking to load up on free samples. They ruined it for the majority of the bloggers who were doing legitimate work. Following the 2010 show, a bylaw was put into the IPCPR for online media banning any media member from asking for samples. Online media has paid for the sins of a few since then.
I look at this as a part of the job of a product reviewer. Samples are a part of what we do. It's important to see, smell, and taste the product  This shouldn't be something that we are ashamed of. Other industries do not have this problem, but yet it is looked about as taboo in the cigar industry. As Cigar Coop evolved during the first few years, it transitioned from hobbyist to business. As I mentioned in the link above, free samples are important to the business of cigar media, and impeded a brand like mine from becoming more business-like.
My approach changed on this. I've taken the position that Cigar Coop operates under reviewing a mix of free samples combined with product purchased. We disclose the source of every product reviewed, and I would like to say its probably a 50/50 mix.
So I went from the world of lemons where like many, I was apologetic about samples to being the lime which means I don't hold back that samples are a part of the business and its nothing to hide or be ashamed of. Cigar Coop was evolving from hobbyist to business. If Cigar Coop was going to be taken seriously, the cards needed to be on the table in terms of how and when we use samples
A side note: I have since been calling on the IPCPR/PCA to end the archaic ban on asking for free samples. Over the years, Cigar Coop moved away from reviewing show samples and pre-releases. Our focus is now on products released to the market. That doesn't mean we don't need samples at a Trade Show or outside of it. As I mention, it's important to see, smell, and taste products. It was ironic that at the Tobacco Plus Expo 2020, no such rule about samples existed and not one complaint was heard on it.
Mistake 3: Video Coverage of the 2012 IPCPR Trade Show
By the time I got to the 2012 IPCPR Trade Show, I had pretty much evolved a model where I planned to focus on comprehensive product coverage. That was my goal, but I tried to take on too much. It was at this IPCPR that I attempted to do what all the cool kids were doing – video coverage. This turned out to be a colossal mistake.
I had seen what some folks were doing in video coverage. Stogie Review were the pioneers on it, and by 2012 they were the best in the business. Stogie Review and others were making it look easy – and I learned that good video coverage of a trade show is not easy to pull off.
For starters, I didn't even have the right equipment. I went into that trade show with an iPad, no microphone, and no tripod. Nothing like three strikes out of the gate. What I should have known is how difficult it would be to logistically do these interviews myself and how much lost time there would be.
The end result was that the videos sucked, the content was weak, and I missed a lot of product coverage. I then realized how very hard it would be for one person to do product coverage along with personality interviews. It led me to believe the best format for doing interviews would be through a podcast. Eventually, that led to the merger with Stogie Geeks. We will be covering the Stogie Geeks Days in Part 6 of this series.
In 2018, Bear Duplisea became a part of the Cigar Coop Trade Show crew. The initial goal was to help fix what was not a good Trade Show for Cigar Coop in 2017 (see Mistake 4 below). He's done a great job. We've been able to go back and incorporate some interviews into the show. However, we are doing them our way – in the style of the in-depth interviews many have become accustomed to. We don't do a lot of them from the Trade Show, but we like to think our interviews are the best. We also will never sacrifice the primary mission –  our product coverage.
Our plan in 2021 is to add a third person to cover the Trade Show. At that point, we may add a few more interviews. However, we won't ever try to do what the Stogie Reviews and more recently Cigar Federation and Cigar Dojos have done in terms of widespread interviews.
Mistake 4: Overall Coverage of the 2017 IPCPR Trade Show
While 2012 didn't go as planned, the 2017 IPCPR Trade Show was worse. What was worse – I didn't learn from my mistakes in 2012, and frankly, I compounded them with preparation that wasn't up to the standards I established.
In 2017, I had taken on a new project – co-hosting the Smooth Draws Radio Show based out of Atlanta, Georgia. It's a project that unfortunately came to an end with the death of co-founder Gary Laden.
I went back and repeated the same mistake I made in 2012 – trying to wear multiple hats. I loved my time with Smooth Draws, but ultimately wearing two hats was a big mistake for both brands.
Both Cigar Coop and Smooth Draws had different objectives. Cigar Coop has been and always will be focused on product-centric coverage. Smooth Draws was more about doing audio interviews. Given limited resources on Cigar Coop, it was a big mistake to take on both hats. Wearing both hats diluted the coverage on both brands. Booths were missed, photos were not taken, and information was not gathered. I personally spent much time after IPCPR getting information that should have been obtained before the show floor doors closed.
There was more than just that. Cigar Coop should have been much better prepared for the show. That was entirely on me. A remediation plan was put in place and executed. Two years later, I was extremely happy with the progress made.
As mentioned above (and a part of that remediation plan), we have added Bear Duplisea to the team to cover the Trade Show.  While we have done some interviews using him, we also are very aware our primary mission is product coverage – and will never stray from that.
Mistake 5: That FDA Lawsuit Article – #wrongnews
I've always prided Cigar Coop on validating news, but on October 31, 2017, there was perhaps no bigger mistake made than what I am going to talk about. On that day, I reported that the courts had ruled against the Cigar Industry's motion for an injunction and summary judgment in the lawsuit against the FDA. I had reached this conclusion after reviewing public court documents regarding the industry lawsuit.  It turns out that a ruling was not made, but rather the FDA had issued its response to the cigar industry's lawsuit.
This wasn't a case of reporting a rumor or teaser. And while it might be fair to call it "Fake News," it simply was wrong news and I made a big mistake not following process.
There are critics out there who have said I take myself too seriously. I'll leave that up to the audience to judge. What I can say is there a responsibility in what we print. There is a trust that we try to earn and maintain. When a mistake such as this is made, it's not taken lightly.
I ended up apologizing to our readers, podcast listeners, podcast viewers, sponsors, strategy partners, and everyone in the industry.
Lesson learned here is follow your process, so you won't get fooled again.