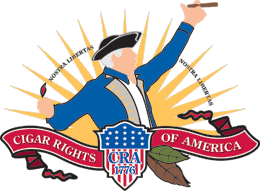 Suffolk County Legislator Sam Gonzalez, has introduced a resolution that would increase the purchase age for tobacco products in Suffolk County from 21 to 25. It's a move that has been opposed by Cigar Rights of America who has called for a call of action against the proposed legislation.
During the Tobacco 21 movement, CRA was quiet in terms of opposing the movements that were groundswelling from 2015 to 2019 across the U.S. Late in 2019, the tobacco purchase age was raised to 21 at a national level.
In the call to action, CRA stated "Seeking to increase the legal purchasing age for premium cigars during the ongoing COVID-19 crisis is an unprecedented attack on local businesses and your ability to enjoy a premium cigar. This effort by Gonzalez and his resolution ignores the research on the lack of adverse public health implications associated with premium cigars. The evidence is clear – lack of inhalation, addiction, mortality, and youth access associated with premium handmade cigars."
Earlier this year, Tobacco 25 legislation was introduced in Hawaii. Ultimately the bill failed to advance in the State House.