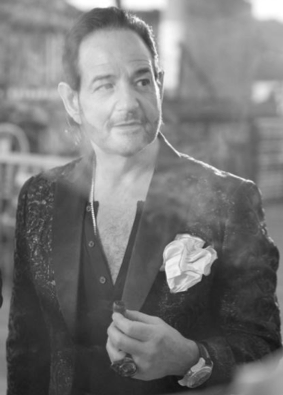 Michael Giannini is out as General Manager of Ventura Cigar Company.  According to a report by Cigar Aficionado, Giannini is no longer with the company as a part of a larger corporate restructuring at Kretek International. The report says Ventura Cigar Company will no longer operate as a stand-alone business unit within Kretek International.  Ventura will now once again be a subsidiary with Kretek's distribution arm, Phillips & King.
The report also says that there will be streamlining and consolidation of the premium cigar portfolio that was under Ventura Cigar.
Giannini joined Ventura Cigar in 2017 as the company's Creative Director. In 2018, he was promoted to the position of General Manager. In addition to his creative responsibilities, Giannini would also have control of sales and marketing. By 2019, Ventura, which had been operating as a subsidiary under Phillips & King, became its own stand-alone business unit with a focus on premium cigars. Citing the impact of pending FDA regulations, Ventura underwent a significant streamlining that saw a series of layoffs. Giannini remained at the helm of Ventura Cigar Company until the recent restructuring.
Prior to joining Ventura Cigar, Giannini had a long career at General Cigar Company. He joined the company following General's acquisition of Ernesto Perez-Carrillo Jr's El Credito company in 1999. At the time, Giannini was the National Sales Manager at El Credito.  He would join General in a similar capacity.  Eventually, when Perez-Carrillo departed General, Giannini would emerge as the face of Perez-Carrillo's brand La Gloria Cubana. With success at La Gloria Cubana, Giannini's role was expanded in 2012 as he was named Creative Director and Director of Innovation. While he remained active with La Gloria Cubana, he was given creative input across the whole General Cigar portfolio. Later that year, he became the creative force behind a new boutique-styled subsidiary in General Cigar known as Foundry (which ironically was acquired by Ventura in 2018). Back in September 2016 Giannini and General Cigar parted ways.
*This is a developing story*