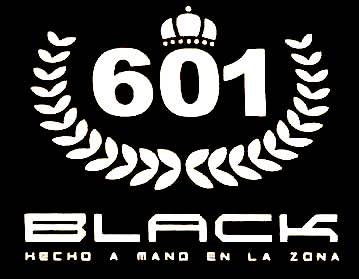 Espinosa Cigars has announced it is bringing back the 601 Black, a Connecticut Shade blend that traces back to the days when company owner Erik Espinosa was a co-owner with EO Brands. The relaunch will make its debut at the 2020 La Zona Palooza event and the cigar will then be an annual limited release.
When Espinosa Cigars was formed, the brands of EO Brands were split between Erik Espinosa and his partner Eddie Ortega. The 601 brand moved over to Espinosa Cigars, but by that time the 601 Black had been taken out of production. The 601 Black was a bolder Connecticut. According to Director of Operations Hector Alfonso, the 601 Black was "ahead of its time" but with the trend toward bolder Connecticut Shade wrapper, the time was right to bring back 601 Black.
601 Black features an Ecuadorian Connecticut Shade wrapper over Nicaraguan binder and filler. It is being released in one size – 6 x 50 Toro.
La Zona Palooza is scheduled to begin November 12th as a virtual event. Cigar enthusiasts may order packages in advance of the event.