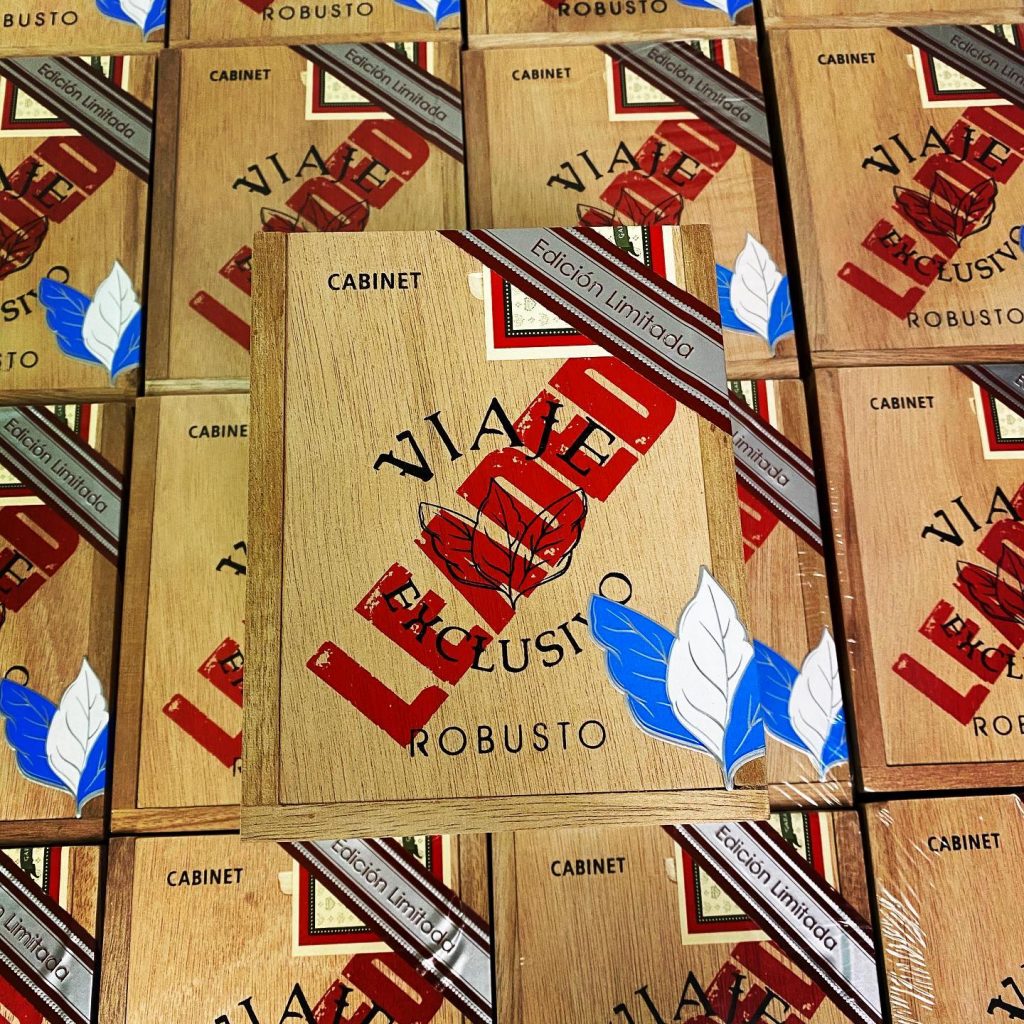 Viaje has just rolled out its latest iteration of the Viaje Exclusivo brand, the Viaje Exclusivo Leaded Maduro.
For many years, Viaje Exclusivo was the private blend of Viaje Cigars owner Andre Farkas. The blend itself is all Nicaraguan tobacco. In 2015, due to the popularity of the Exclusivo brand Farkas made it an ongoing regular production line. There have been various offshoots of the Viaje Exclusivo brand. One offshoot has been Viaje Exclusivo Leaded, a blend that is a modification of the original Exclusivo blend to include the media Tiempo, a high priming tobacco available in limited quantities. This year for the first time, the Viaje Exclusivo Leaded is being made with a San Andres Maduro wrapper.
The Viaje Exclusivo Leaded Maduro is available in four sizes: Robusto (5 x 52), Toro (6 x 50), Double Robusto (5 1/2 x 54), and Exclusivo (5 5/8 x 46). Each is packaged in 25-count boxes. As with the original Exclusivo Leaded release, production is a small-batch, limited release.
Photo Credit: Viaje Cigars