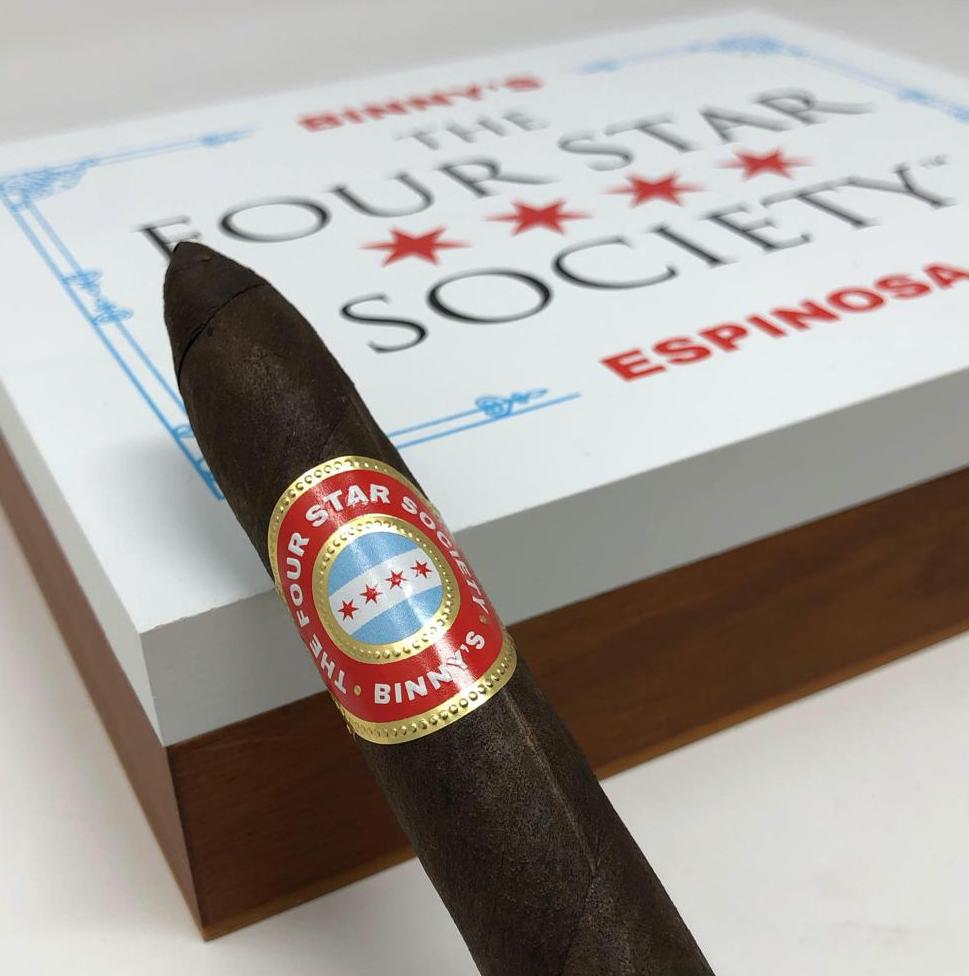 Espinosa Cigars has released a second cigar as a part of Binny's Beverage Depot's Four Society Series of store exclusive cigars called Saggio.
"I was excited when the opportunity came up to talk about our latest project, The Four Star Society 'Saggio' I worked with Richie Otero a couple years ago to develop The Four Star Society line to offer limited, unique cigars in different sizes and blends to our customers at Binny's. The Saggio is our first rendition to be offered in a box format as regular production. Thanks to the team at Espinosa including Erik Sr, Erik Jr, Anthony Jimenez, Jack Torano, and Hector Alfonso, we were able to fully develop our vision. The Saggio, meaning wise in Italian, was inspired by a co-worker of mine who mentored me and several others over his time with Binny's. The cigars are 6 x 52 belicosos featuring a similar Mexican wrapper as our last project, 'The Expo.' The Saggio will be available in 20ct. boxes in our 44 stores and on binnys.com. Here at Binny's, we couldn't be happier with the execution of this line, and we look forward to the future of the Four Star Society," commented Jack Spethmann of Binny's Beverage Depot in a press release.
Binny's Beverage Depot is based in the Chicago, Illinois area.
Photo Credit: Espinosa Cigars/ Binny's Beverage Depot