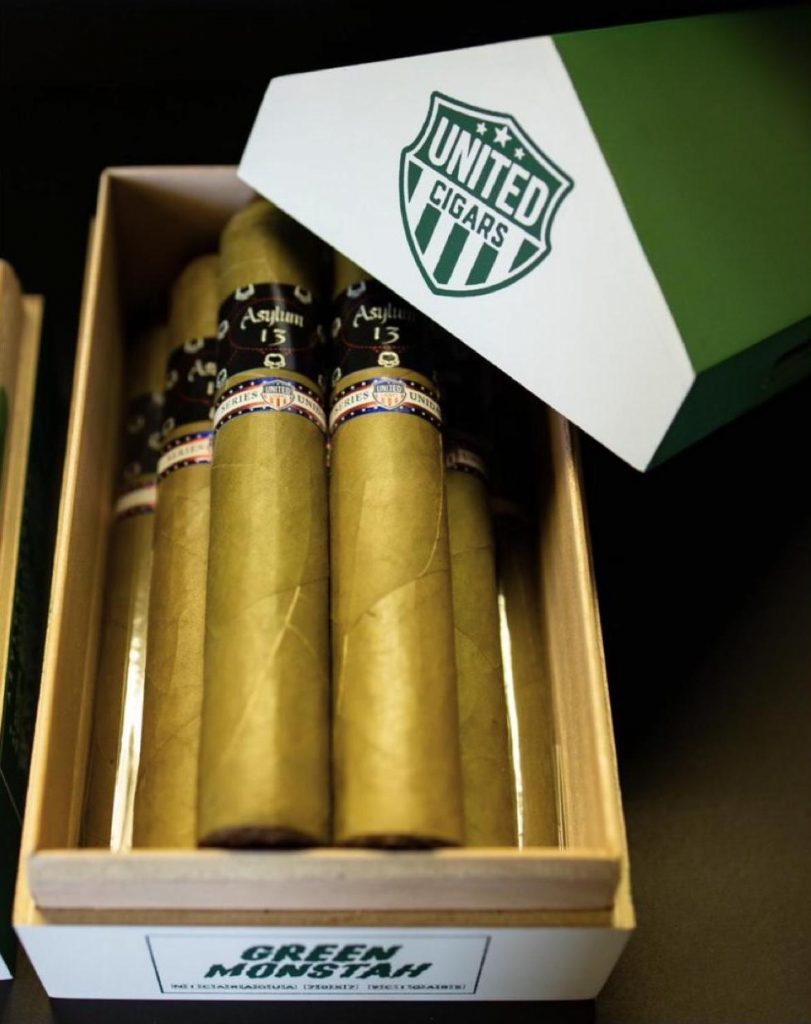 United Cigars has announced it is teaming up with Asylum Cigars for the Green Monstah cigar. It's a cigar that pays homage to the Boston Red Sox and Fenway Park. In addition to the Green Monstah being the latest Series Unidas collaboration release by United Cigars, the cigar is also the first of a planned United Cigars Limited Edition Stadium Series line that will pay homage to America's beloved stadiums.
The Green Monstah features an Ecuadorian Candela wrapper over a Nicaraguan binder and fillers from Estelí and Jalapa in Nicaraguan. It will be available in two sizes: 60 x 6 and 70 x 7. The cigars will be available in nine-count boxes – reflecting the nine innings in a game of baseball. A total of 250 boxes per size have been produced.
Each box has a shape that resembles home plate, and also showcases the iconic scoreboard at Fenway Park.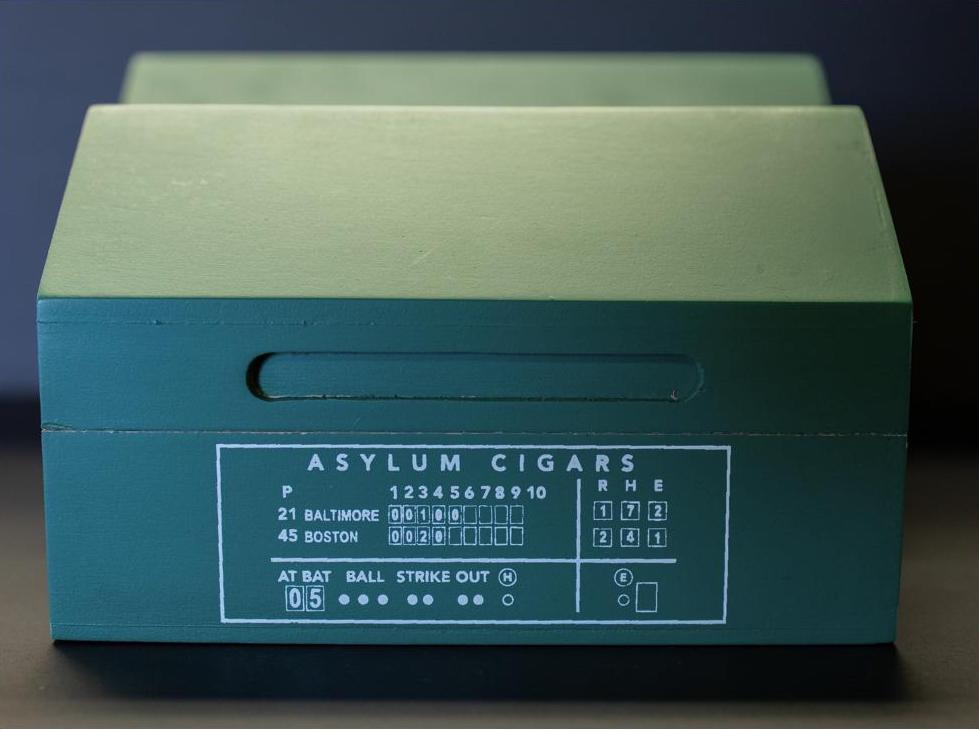 "The sounds at the ballpark have always been a part of my Spring," said Oliver Nivaud, Director of Operations for United Cigars, in a press release. "Now we have an Asylum cigar to smoke for opening day. Fenway Park is my Holy Cathedral, but we have a few more stadiums in mind for this stadium series."
Tom Lazuka, Co-Founder of Asylum Cigars added, "This was an exciting project as both Christian (Eiroa) and I are huge baseball fans. We worked hard to have a candela in a large format, turned out to be an amazing cigar that has filled a few of my ashtrays."
The Green Monstah will begin shipping to retailers on March 22nd. Pricing on on the 6 x 60 is $79.99/box or $8.88/cigar and the 7 x 70 will retail for $89.99/box or $9.99/cigar.
Photo Credits: United Cigars