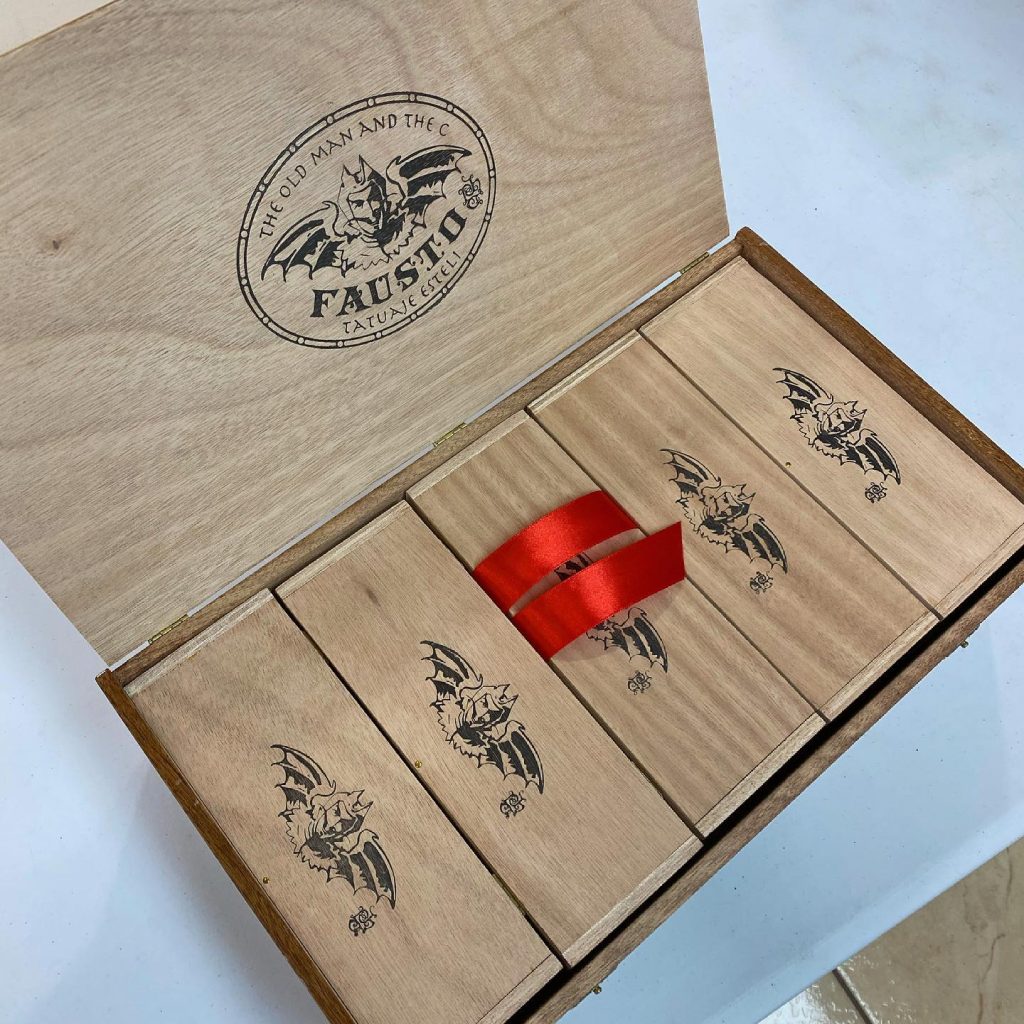 For the first time in nine years, Tatuaje has released its unique Old Man and the C set. For the 2021 edition, the Old Man and the C is based on the Fausto blend.
"Old Man and the C" is a reference to known cigar enthusiast Ernest Hemingway.  The name is a spin on Hemingway's novel The Old Man and the Sea. As for the cigars, it consists of a three-cigar culebra and a 7 1/2 x38  lancero. The cigars are packaged in a coffin. It's a limited-edition collection with 10,000 coffins produced. The coffins are also packaged in ten-count boxes.
Fausto is a blend that made its debut in 2011 as a regular production line. It consists of an Ecuadorian Habano wrapper over Nicaraguan binder and filler. The blend is considered to be one of the boldest in the Tatuaje portfolio.
As for the Old Man and the C, it also was first released in 2011 and was based on the Tatuaje El Triunfador Original Blend. A 2021 Edition of Old Man and C was released based on the Tatuaje Private Reserve (Black Label) blend. Since 2012, there has not been an Old Man and the C release.
Photo Credit: Tatuaje Cigars